ZQ XTAL Review
Despite the advent of pod mods, simple pod systems remain the most popular type of vaping device on the market, so it's no surprise that new companies are still entering the market. One relatively new player is ZQ Vapor, a Chinese company specializing in simple to use vape pods aimed at smokers and casual vapers. Their latest device, is the ZQ XTAL, a pod system quite obviously inspired by the popular Uwell Caliburn.
ZQ XTAL Specifications
Dimensions: 113 mm x 22 mm x 12.5 mm
Material: aluminum, PCTG
Battery: 520 mAh (non-removable)
Voltage range: 3.2-4.2V
Resistance: 1.2Ω
Coil material: nichrome
E-liquid capacity: 4 ml
ZQ XTAL Packaging and Presentation
The ZQ XTAL electronic cigarette comes in a white, rectangular cardboard box featuring a picture of the device and a few pictograms of its main features, on the front, and a list of contents, some age restriction warnings and manufacturer contact information, on the back.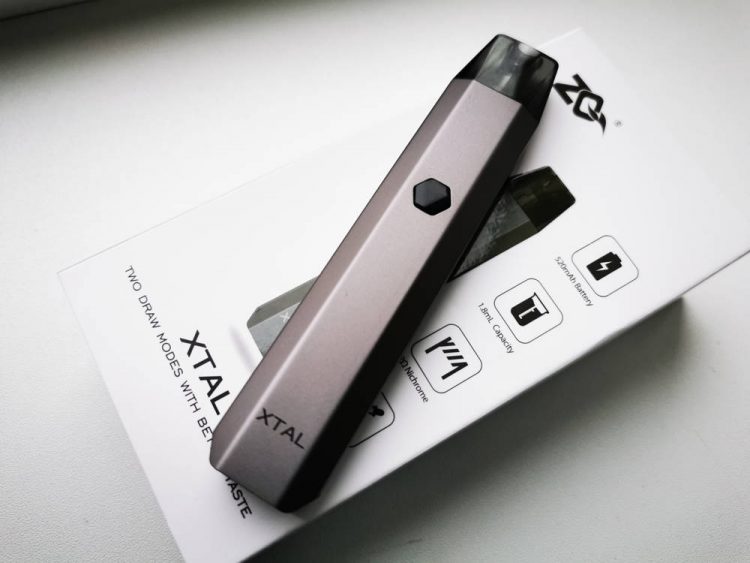 Inside the box, we have the ZQ XTAL sitting in a white Styrofoam holder, a user manual, and a smaller cardboard box containing the charging cable and two refillable pods sealed in blister packs. That's all there is to this kit; it's a simple straightforward package designed with beginner vapers in mind.
ZQ XTAL Design and Build Quality
If you know your pod systems, the similarities between the ZQ XTAL and the Uwell Caliburn will seem quite obvious to you. They have a very similar pen shape, similar size, and even the placement of the fire button and the charging port on the bottom are the same. It's not a copycat, but it's definitely heavily inspired by Uwell's popular pod system.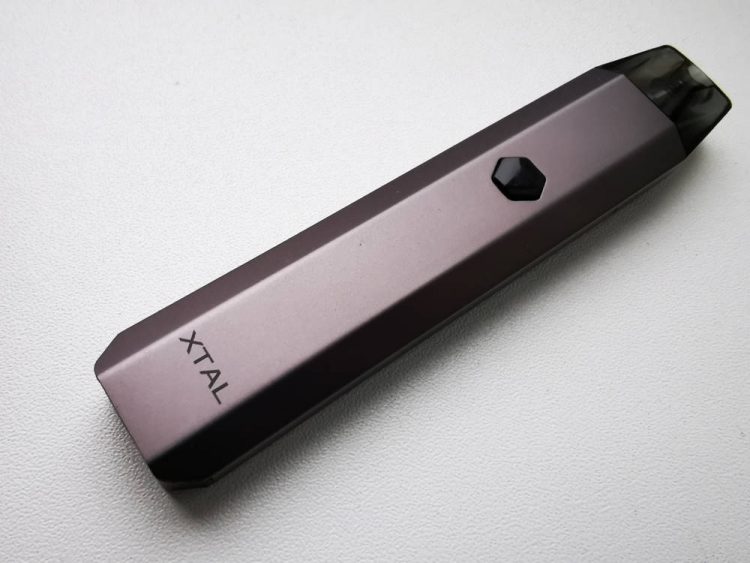 Apart from the classic pen-like design, heavily beveled edges and the diamond-shaped fire button, there's not a lot to mention about the looks of the ZQ XTAL. The sample I received for this review had a nice matte gunmetal finish, but you can find the ZQ XTAL in a handful of different colors.
Interestingly, air doesn't come in through the micro-USB port on the bottom of the device, but through two small holes on either side of the device. This actually allows you to tighten the draw even more, by covering one of the small holes with your thumb.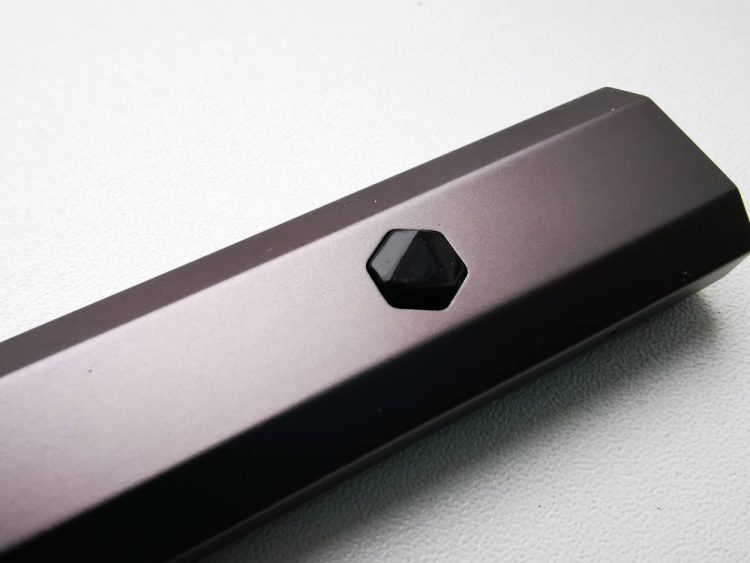 The XTAL pods hold up to 1.8 ml of e-liquid, feature a non-removable 1.2Ω nichrome coil, and are lightly tinted, so you can easily keep an eye on the juice level inside. On the bottom of the pods, we have an ingenious fill port that, sadly, isn't marked in any way. You have to check the manual to figure out how to fill this thing.
Essentially, the plastic bottom of the pod is a fill port cover. You have to lift it up by a tab sticking out on one of the sides, and thus reveal the decently-sized fill hole. Don't worry about that little hole next to the filling slot, that's to let the air out as you pour in the e-liquid.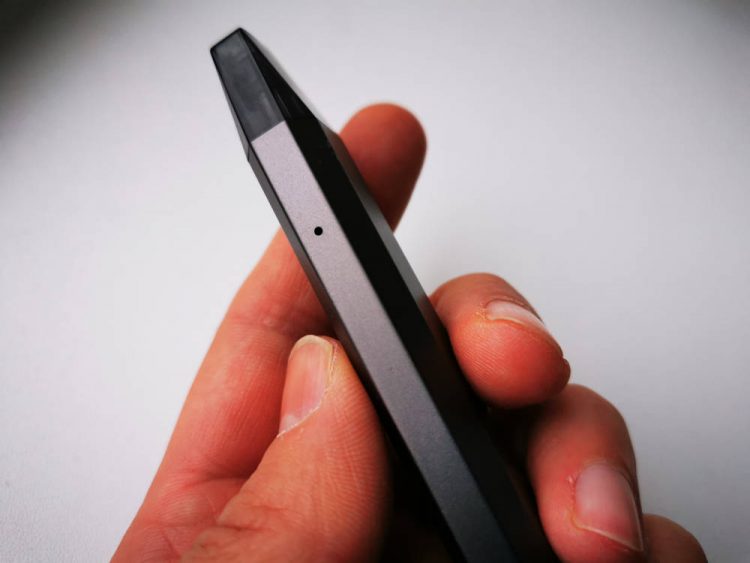 Unlike most other pod systems, the ZQ XTAL pods don't attach to the battery unit via magnets. Instead, they rely on a clip system to click into place when pushed down into the assigned port. To remove them, all you have to do is pull them off.
ZQ XTAL Battery Life
Just like the Uwell Caliburn, the ZQ XTAL  boasts a battery capacity of 520mAh, which is decent, albeit not as impressive as some of its competitors, like the Vaporesso Xros or the Vladdin Vantage. It offers ok battery life, but nothing to right home about, let's put it like that.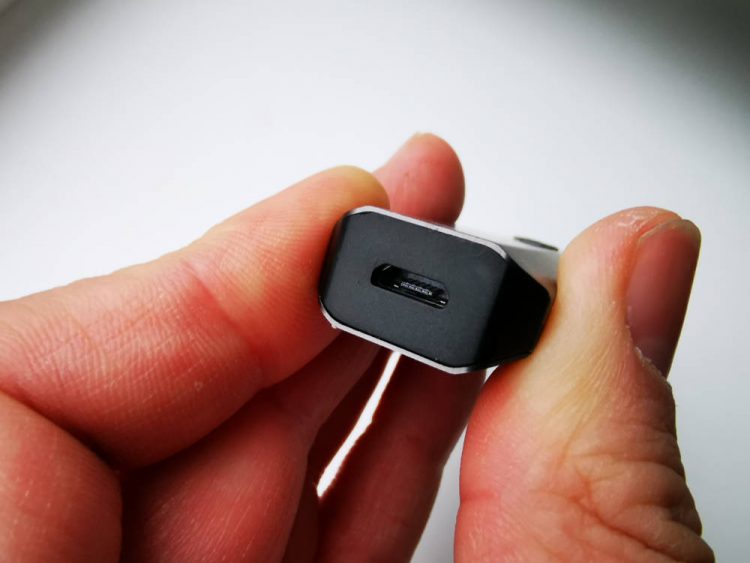 The Uwell Caliburn didn't have USB Type-C when it came out, but that was in 2019. The ZQ XTAL on the other hand is a new pod system, but still features the old micro-USB interface, for some reason. It's not a deal breaker, but USB-C would have been nice.
As with most devices of this type, the fire button has a built-in LED that doubles as a battery indicator. When the battery voltage is between 3.8V and 4.2V, the light is green, between 3.5V and 3.8V it's blue, and when the voltage drops under 3.5V, it turns red.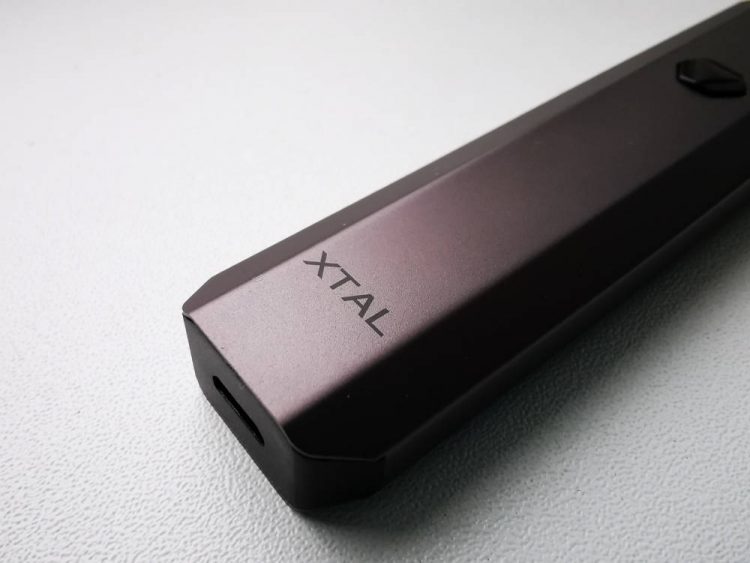 Using the ZQ XTAL 
As I mentioned at the beginning of this review, the ZQ XTAL is a very simple to use vaping device aimed mainly at beginners and casual vapers. That said, there are a few things you should know in order to take full advantage of all its features.
The ZQ XTAL is one of those few e-cigarettes that you can use both as an automatic and as a manual. It even allows you to have both modes active at the same time. The last device I saw this feature on was the original VooPoo Vinci, which was an advanced pod mod, not a pod system.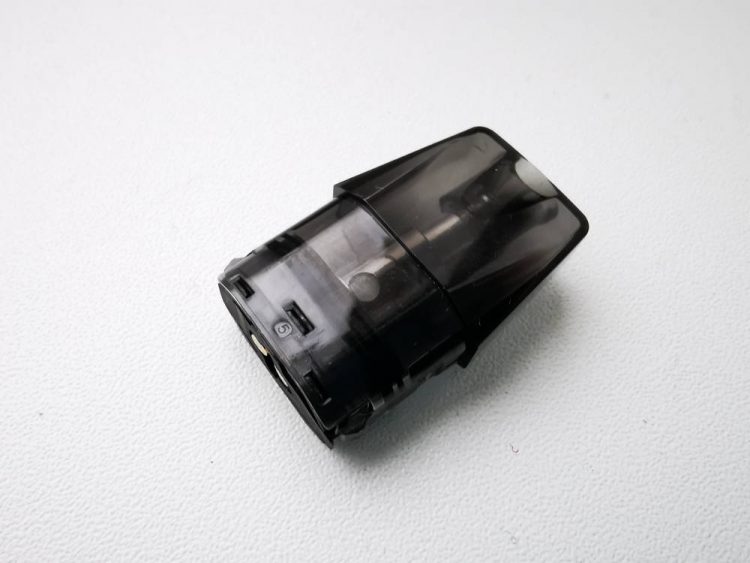 To switch between the available battery activation modes, you have to press the fire button three times in rapid succession. Seeing the light flash blue after you've done so means that the ZQ XTAL is now in manual mode, so you'll have to press the fire button in order to activate the battery. Pressing the button three times again, will cause it to flash red, which means the XTAL is in automatic mode, so a simple draw will activate the battery. Finally, another three presses will make the button flash purple, and will activate both the button and the draw-activated switch, letting you vape anyway you like.
How Does the ZQ XTAL Vape?
As for the type of vaping the ZQ XTAL is suitable for, I have to say that I've been enjoying using it in mouth-to-lung (MTL) mode over the past five days. By default, it's not the tightest MTL draw, but cover one of those side airflow slots with your thumb, and you can enjoy a really nice restrictive mouth-to-lung vape.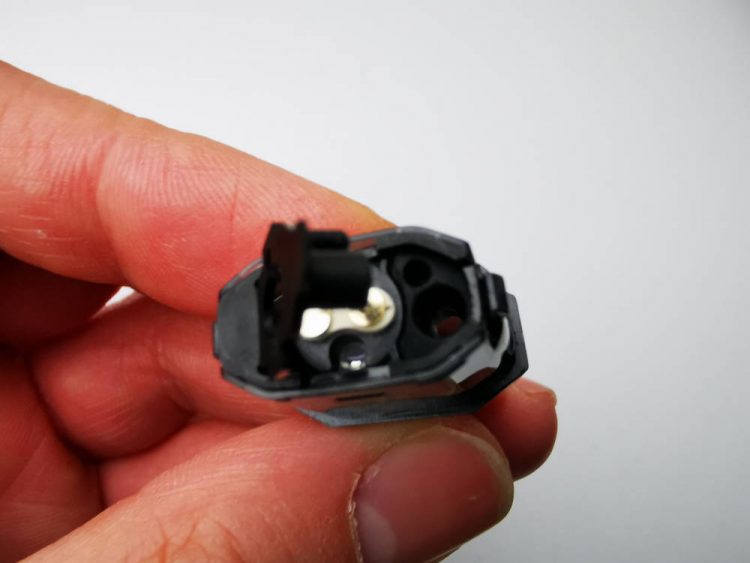 You can easily do a restrictive direct lung (DL) hit with the ZQ XTAL as well, if that's what you like. But if you want to blow huge plumes of vapor and enjoy an airy draw, you'd better look elsewhere, because that's not what this pod system is for. The XTAL is an e-cigarette made for quitting smoking with, and a damn good one at that. If you're looking for a simple vape that can replicate the draw on a tobacco cigarette, you've found it!
The 1.2Ω nichrome coils installed in both pods are not the most impressive in terms of flavor and vapor production, but they are good enough for the vast majority of vapers out there, at least in my opinion. The vapor is only slightly warm, which may be an issue for some people, but definitely not a deal-breaker.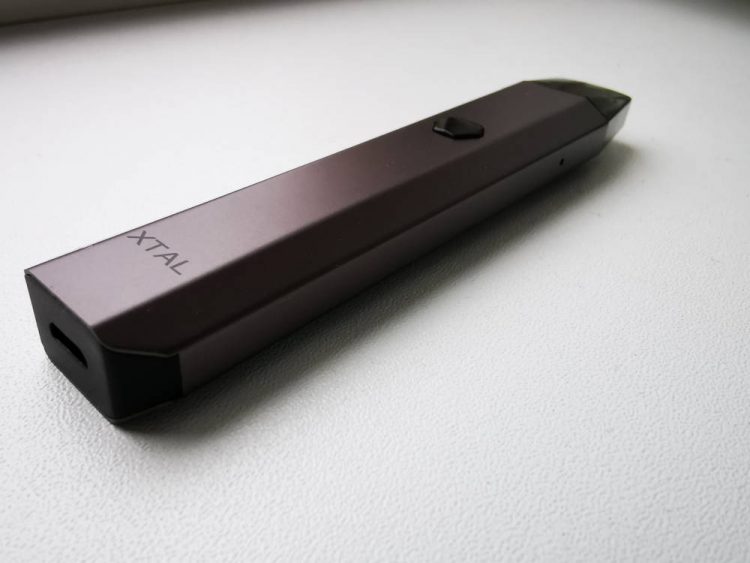 Conclusion
ZQ XTAL is definitely not the most advanced or the most intriguing vaping device I have ever reviewed, but it doesn't try to be either. It's a simple, user-friendly pod system designed for beginner vapers or ex-smokers looking for an alternative to their dirty habit. And I think it succeeds in that, offering one of the best MTL experiences I've ever had from a rudimentary vape pod. It's not perfect, but as a whole, I think it's worth your hard-earned money.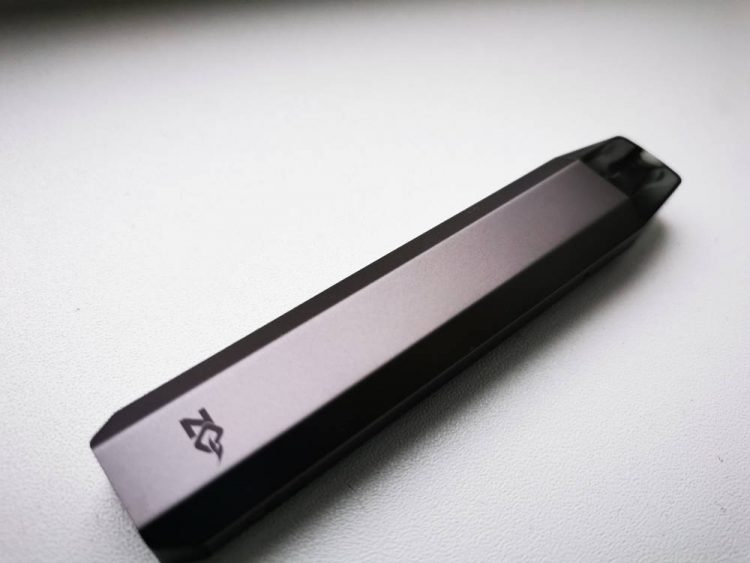 The ZQ XTAL was sent to me directly by ZQ Vapor, for the purpose of this review.
Pros
simple to use
tight, cigarette-like draw
good build quality
Cons
average battery life
nu USB Type-C
1.8ml pod capacity