Asmodus Colossal 80W Review
If you love the Asmodus Minikin Reborn or the Minikin v2, but wish they fit a bit better in you pocket, you may be interested in the new Asmodus Colossal single-battery mod. It features the same excellent build quality that Asmodus has become famous for, and the same general design, features and performance as the company's previous devices. You can basically think of the Colossal as a more portable Minikin.
A Look at the Contents
The tiny Asmodus Colossal 80W mod comes in a fittingly small cardboard box with the company's logo and a window through which you can see the device inside, on the front, and an extensive list of features, company information and warnings on the back.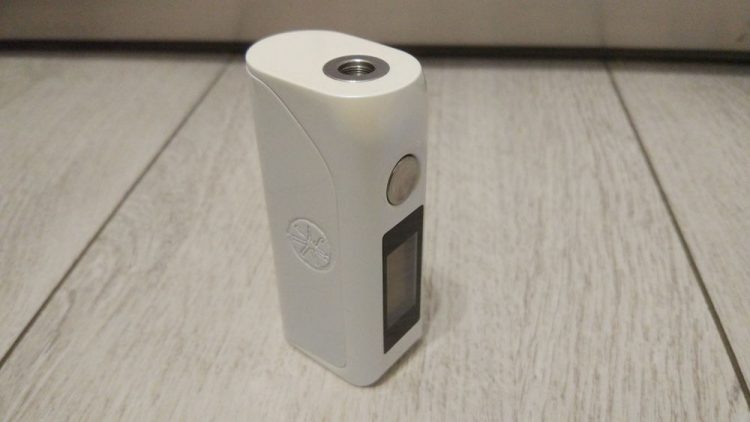 Inside the box, we have the mod sitting snug in a Styrofoam holder, as well as a user manual and a battery safety card. At first, I was surprised to find that there was no micro-USB cable included, but later found it had been placed inside the battery compartment of the mod. I guess the packaging was so small that there was nowhere else to put it.
Design and Build Quality
If you haven't realized by now, the name of this mod is kind of a pun, because in reality it's really small, measuring 80mm x 25mm x 40mm. That's tiny, even for a single 18650 battery vape mod, which I assume is exactly what Asmodus Distribution was going for. I say that because in terms of design and features, the Colossal is very similar to other devices in the company's Minikin line.
The first thing word I can think of to describe the design of the Asmodus Colossal is 'minimalist'. Apart from a classic fire button, a rectangular touchscreen and a small Asmodus logo stamped on the battery cover, there's really not a lot else going on. It's just a very clean, ergonomic mod, so if you're into this kind of devices, you're probably going to love the Colossal.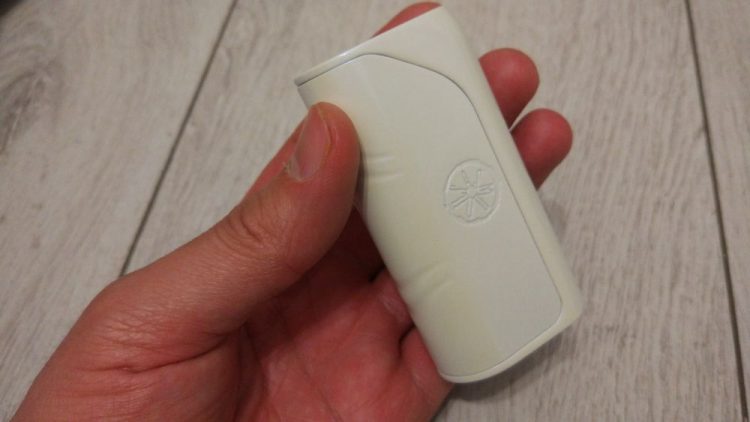 In terms of build quality, the Asmodus Colossal is very impressive. The mod feels very solid and sturdy in the hand, there's no rattling whatsoever, and the paint finish, at least on the device I received for this review, is flawless. Speaking of paint, Asmodus currently has the Colossal available in 6 different colors, and from what I've seen, the finish depends on the color. For example, I have the white variant, which has a glossy finish, but the black model is actually matte and ruberized So if you care about such details, you might want to look into how your favorite color comes in.
The 510 connection is all stainless steel and features a spring-loaded pin. It sits almost perfectly flush on the mod, which can be seen both as a pro and a con. On one hand, any atomizer is pretty much guaranteed to sit flush, but at the same time, without one of those Ultem heat shields, you risk scratching the paint around the connection, especially if you screw on the atomizer too tight. It's not a big deal, just something to keep in mind.
The Colossal features a metallic sleeve-style battery door, like the one on the Smoant Charon 218W, but what really surprised me about it was that it is not held in place by magnets. It seems to rely on pressure alone, and it is actually surprisingly tight, require quite a bit of pressure to remove. I have no idea how it will hold on in the long run, but for now, I am very impressed with it.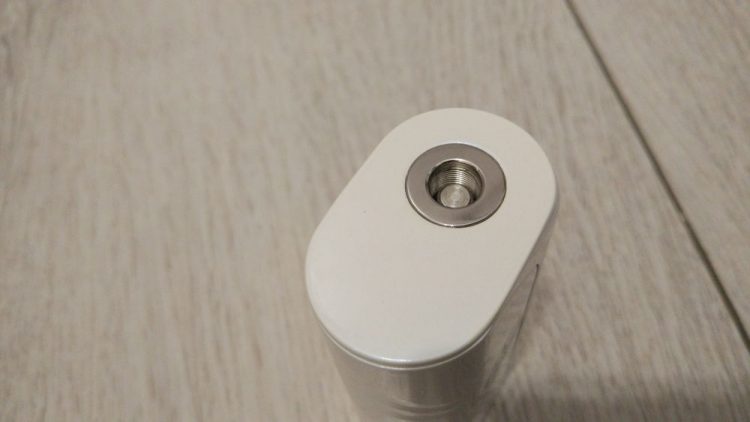 The fire button has classic round design, but what I really like about it is that it's not only flush on the mod, but also concave. These seemingly unimportant details make the Colossal safer to carry in a tight pocket or purse, because even if you forget to lock the fire button, the chances of it being accidentally pressed are very low.
You've probably already figured out that the absence of the classic '+' and '-' buttons means that the Asmodus Colossal features a touchscreen display. It's actually very similar to the one on the Minikin v2, in both size and shape. It's not as responsive as the display of a high-end smartphone, so don't be surprised if  it doesn't always react to your taps and finger slides. It works perfectly most of the time, though, and it's actually a very bright and quite large display for such a small vape mod.
Overall, I was very impressed with the build quality of the Asmodus Colossal. To be honest, I kind of expected it, considering the reputation Asmodus Distribution has earned over the years, but I am still glad they didn't disappoint.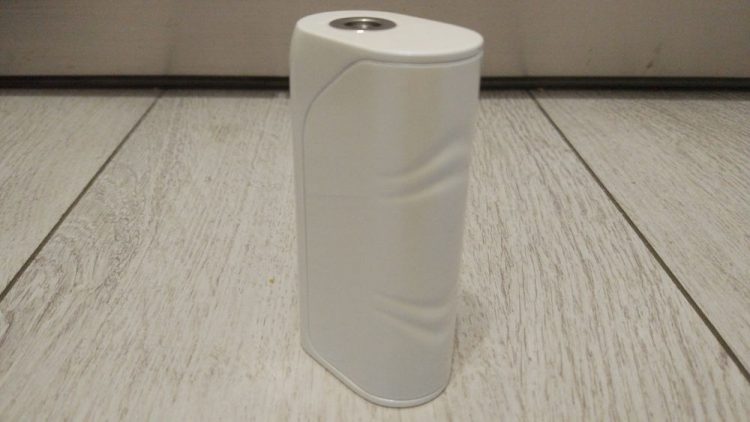 Menu System and Navigation
If you're used to other Asmodus touchscreen mods, like the Minikin v2 or the Minikin Reborn, you'll find the menu system and navigation on the Colossal very familiar. It has a slightly different layout, because this is a smaller display and they had to come up with anew design to fit all the information on the screen, but otherwise, it's pretty much the same menu as on the two aforementioned devices.
However, if this is your first Asmodus touchscreen device, it'll take you a while to get used to the way thing work. First of all, this device basically has two menu systems, one that you access by pressing the fire button in rapid succession, and another that lets you access certain features directly through the touchscreen.
We'll start with the latter, because that's how you make the most important settings, like selecting the various operating modes, adjusting the wattage/temperature, etc.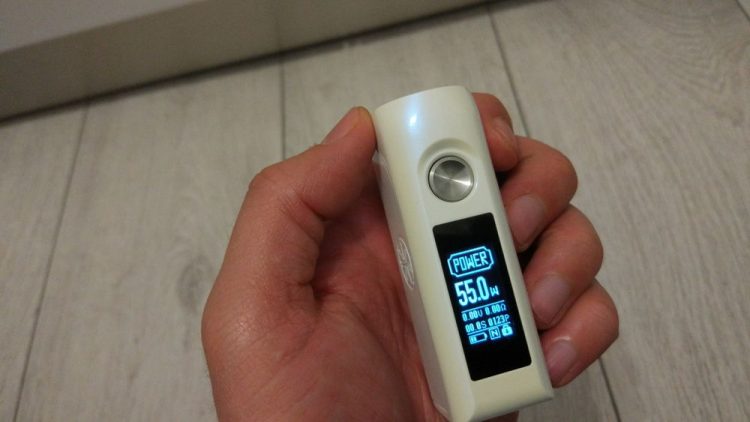 First of all, you'll need to unlock the touchscreen, by sliding your finger from the top of the display towards the button. Unfortunately, that doesn't always work, and there's no way to tell if the screen has been unlocked, other than trying to interact with the screen. If your swipe didn't register, the screen will display a message asking you to swipe down.
Once you've unlocked the touchscreen, you will be able to select between several operating modes – Power, Temp. Control, TCR, TFR and Curve – by sliding left or right over the icon indicating the current mode, at the top of the display. After making a selection, you'll be able to adjust the settings for that mode.
For example, in Power mode, if you tap the wattage, you'll be able to increase or decrease the power output by tapping on the "+" and "-" buttons on screen. The same goes for Temp.Control, TCR and TFR, only here you'll also be able to adjust the temperature and wattage for each mode, by swiping left or right over the wattage/temp icon on the screen. Furthermore, holding the mode icon pressed in Temp. Control will let you select from a list of supported materials (nickel, titanium and stainless steel). In TCR, the same long press lets you input the right temperature coefficient, while in TFR you'll be able to input the temperature factor of resistance.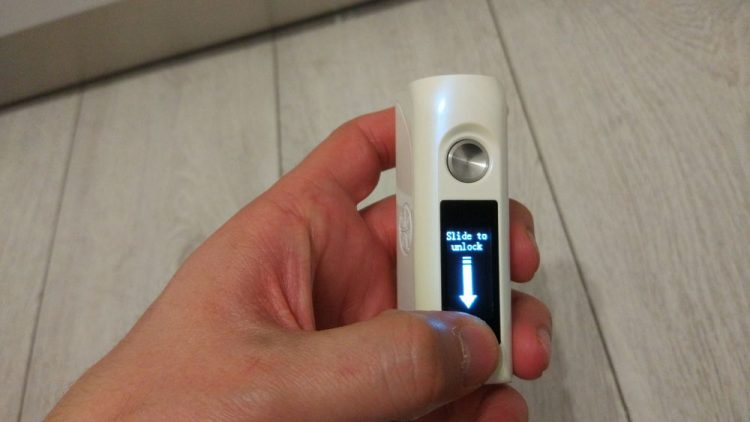 I usually don't mess with either TCR or TFR, as I'm not that picky of a vaper, but if you're curious about them, these advanced modes let you tweak your vaping experience to perfection, by inputting certain values relating to the material your coil is made of. For example, TFR is apparently good when using a coil made up of several materials, say nickel and titanium wire, because it tells the device what each resistance the coil will be at the set temperature.
Finally, in Curve Mode, if you hold the wattage icon pressed for one second, it'll open up a submenu where you can set five different curve points and their allotted time. This allows you to create a custom vaping curve. For example, you can set the first point to 80W and have the mod fire at that output for one second, before jumping to the second point, and so on.
This is pretty much all you need to use the Asmodus Colossal, but you can find some secondary settings in the other menu, which you access by pressing the fire button five times. You'll then see the "Off" icon show up on screen. Press it, and the device will shut down. But you can also slide your finger left or right on the screen to browse through the other settings.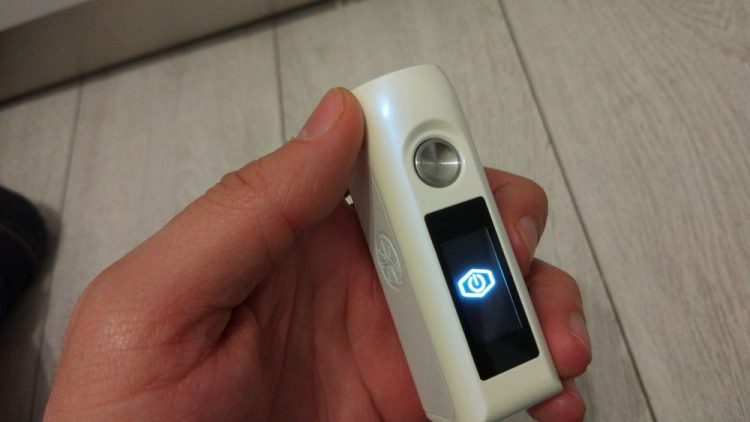 The different options are only presented as icons, so I will just go through them quickly, and let you figure out which icon corresponds to each option. You have a puff counter, where you can limit your number of puffs, a screen brightness adjustment option, an update option where you can update the firmware of the device when a newer version becomes available, a section where you can check the firmware version of your mod, an option that lets you change the way the touchscreen is unlocked – either by swipping down or tapping the display three times – and, finally, a submenu where you can adjust the resistance of the atomizer. I suggest you leave that last one alone, because the Asmodus Colossal actually reads resistances very accurately.
That's about all you need to know about the menu of this device. I've grown used to it and now find it very user-friendly, but interacting with the touchscreen can be a bit frustrating in the beginning. The one thing I find annoying is that the touchscreen locks too fast, once you press the fire button to exit a menu. I think it only takes two seconds, after which you have to swipe down again to interact with the display.
As a whole though, I really like what Asmodus have done with the menu. It's not perfect, and it takes some getting used to, but for such a complex menu, it actually works very well.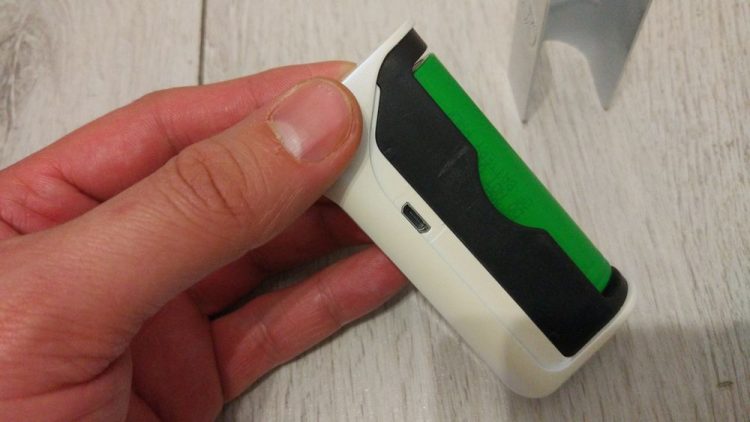 Battery Life and Performance
Asmodus mods are famous for their fantastic performance. Some put them in the same category as DNA or YiHi devices, which should give you a pretty good idea of how highly regarded they are. And for good reason.
In terms of battery life, it's somewhat limited by the fact that the Colossal is only compatible with 18650 batteries. It would have been great if it worked with 20700 batteries as well, but it is what it is. For what it's worth, the board in this little device does a great job of using every drop of power in the battery efficiently, so you can expect an 18650 to last you a bit longer than it does on other single-battery devices.
If you plan on using the Colossal at a reasonable power level, say up to 60W, it should keep you vaping for a good 6-7 hours, depending on how much you're using it, but if you consistently vape at the max output of 80W, you'll probably get the 'low battery' warning in around 3 hours or so.
Regarding performance, this is an Asmodus device, so it's pretty much guaranteed to work flawlessly. I for one have not had any problems with it, but even if someone does uncover any sort of issue, you can be sure that Asmodus will fix it with a software update. They're that kind of quality-oriented company.
The Colossal fires almost instantly, and although I don't exactly know the firing time, it shouldn't be more than a few milliseconds, as you can hear the juice sizzling the moment you press the fire button.
I mostly use mods in wattage mode, but this time I was curious to see how the Asmodus Colossal does in temp. control as well. Most other mods pass the dry cotton test, but they leave a light brown mark on the cotton, as they attempt to fire up the coils before going into 'protect' mode. After firing the Colossal with two stainless steel coils a few times, the cotton wick was perfectly white, which was pretty darn impressive. I don't know if it works just as well with all supported materials, but at least as far as SS is concerned, temp control is flawless.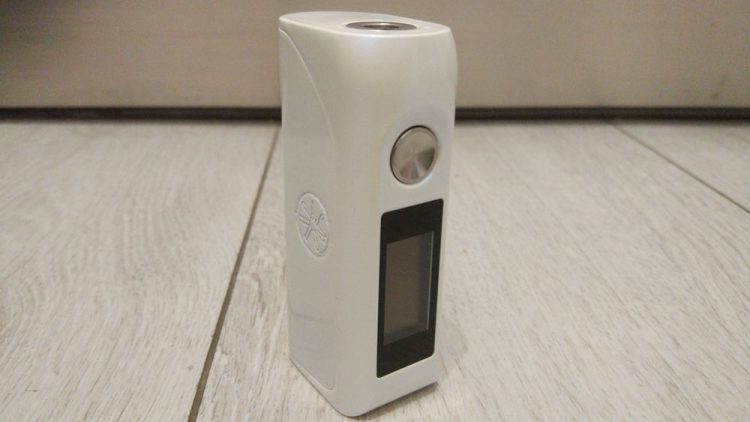 Conclussion
Whether you're a fan of Asmodus mods, or just looking for a reliable device that's also easy to carry, the Asmodus Colossal is an option worth considering. From the excellent build quality to the superb performance, this is a device anyone would be happy to have in their collection.
A special thanks to Vape Superstore for sending me this device for review, I really appreciate it. They're currently selling the Asmodus Colossal for €56.54, but they also carry lots of other great vaping products, so go check them out.
Pros
excellent performance
great build quality
slick minimalist design
efficient board
accurate temp. control
Cons
no 20700 battery compatibility
extremely fast touchscreen lock feature