Asmodus Pyke Review
The Asmodus Pyke is a simple pod system from one of the most respected manufacturers in the vaping industry. It's not the most advanced vape pod ever produced, but it does have a new type of ceramic coil-head called "black ceramic", which supposedly enhances flavor, and it's very simple to use even for complete beginners. So without further ado, let's check out the new Asmodus Pyke pod system.
A Look at the Contents
The Pyke comes in a small cardboard box featuring some branding and the EU mandatory nicotine warnings on the front, as well as some more nicotine and age restriction warnings on the back. The kit contents list and technical specifications are one side of the box, while the now common scratch-and-check authenticity sticker is on the other side.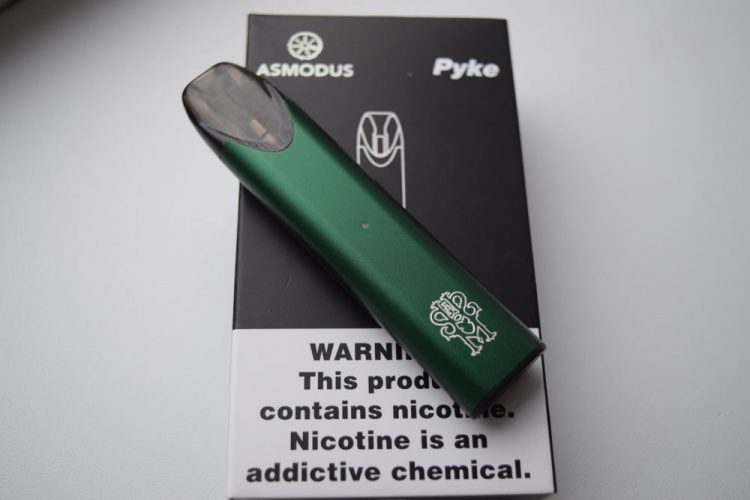 Inside the box we have the usual contents, the pod system itself, a micro-USB cable fro charging, two refillable pods, a user manual and a warranty card. It's not the most impressive offering I've ever seen, but I am glad to see Asmodus including  an extra pod. You'd be surprised how many manufacturers do not include a spare.
Design and Build Quality
The Asmodus Pyke isn't the sleekest, best-looking pod system around, but it definitely has an old-school feel. In a time when the industry seems to be evolving from pod systems to slightly bulkier pod mods like the VooPoo Vinci or SMOK RPM40, the Pyke takes us back to the early days of pod systems, with a classic USB drive design. As I said, it's nothing to write home about, but it's definitely light and compact.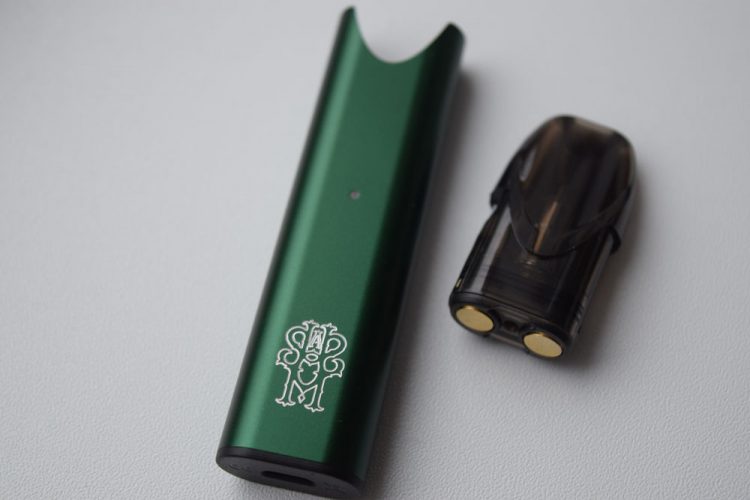 Thanks to a light body made of aluminum alloy, the Pyke weighs only about 32 grams, and measures 110mm x 22mm x 10.5mm, which, even for a simple pod system, is very compact. Having used the device daily for the last week and a half, I can tel you that it fits very well in the hand and is very pocketable, reminding me of one of my favorite vape pods ever, the Vladdin RE.
The mod itself has a USB-drive design, with the pod loading port at one end and a micro-USB port on the other. Other notable details include a small LED indicator and the Asmodus logo. That's about it, to be honest.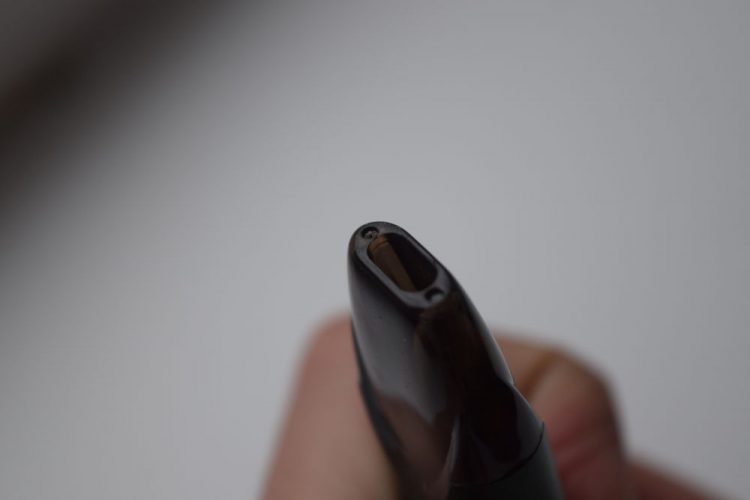 The pods are made of food-grade, tinted polymer, hold around 2ml of e-liquid, and house a 1.2Ω ceramic coil-head. As I mentioned, Asmodus calls their new heating element "black ceramic" and claim that it somehow enhances flavor even more than regular ceramic coils. I personally didn't notice the difference, but more on that later. The pods have a lateral fill port sealed with a silicone plug; they are easy to fill, and apparently have four leak-preventing layers, although I personally think that's just marketing talk.
The pods attach to the pod system via two pairs of magnets that do a good job of keeping it in place, although there is a bit of wobbling. It's nothing concerning or particularly bothersome, so I won't call it a con. The mouthpiece of the pods is very comfortable to hold in your mouth, and thanks to a conical design of the inner chimney, the chances of vapor condensation working its way up into your mouth are greatly reduced.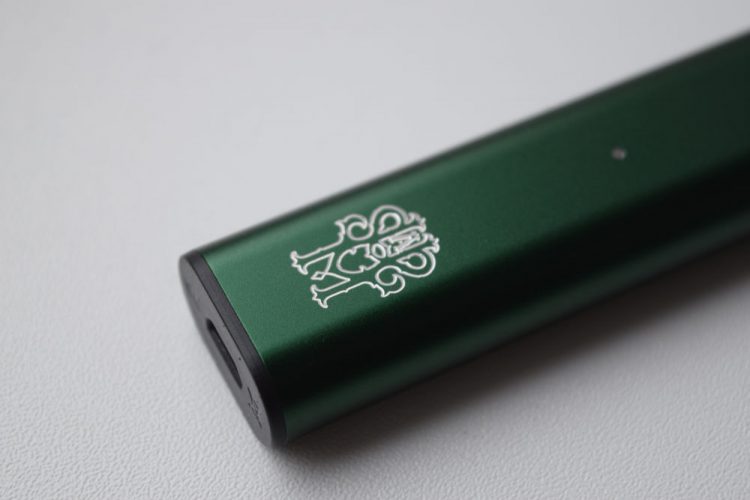 All in all, the Asmodus Pyke has a classic design and decent build quality, but it's nothing to write home about. Hopefully, it's performance is a bit more impressive.
Battery Life and Performance
The Amodus Pyke features a built-in battery with a capacity of 480mAh. A year ago that would have been about the best you could have gotten out such a small device, but then the sleek Renova Zero dropped with its 600mAh battery, and suddenly the 400mAh range didn't seem that appealing anymore. That said, it's still better than a lot of pod systems, like the Suorin Vagon or Smoant Karat, just not by much.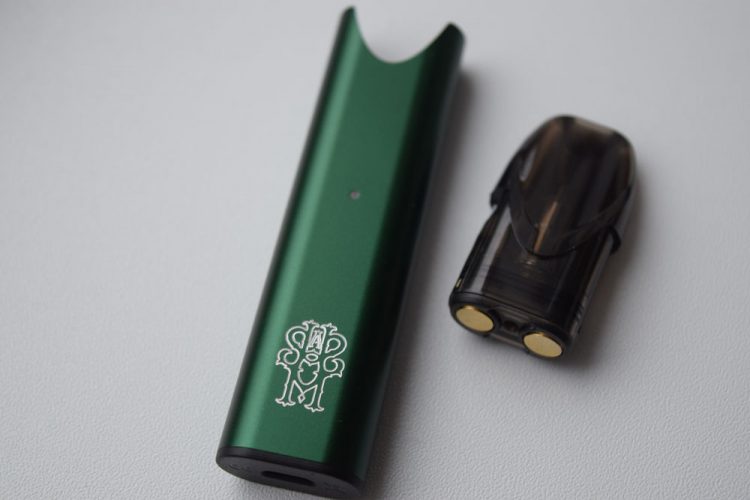 Battery life may not be the Pyke's greatest strength but keep in mind that it is a relatively low-power device (around 11W output) so 480mAh will probably hold most users at least half a day, if not more. It all depends on how much you vape, but if you do run out of battery, just hook it up to a USB port, and you can keep vaping thanks to its passthrough functionality.
As I mentioned in the previous section, the Pyke features a classic LED battery indicator, which lights up different colors depending on the voltage of the battery. White means the voltage is over 3.8V, blue that it's over 3.5V, and red signals that the battery voltage is between 3.2V and 3.5V. Once the battery drops under 3.2V, the Pyke will no longer fire and the red light will blink 10 times in rapid succession. Charging rate is 0.5A, so the Asmodus Pyke battery will go from empty to fully charged in about 45 minutes.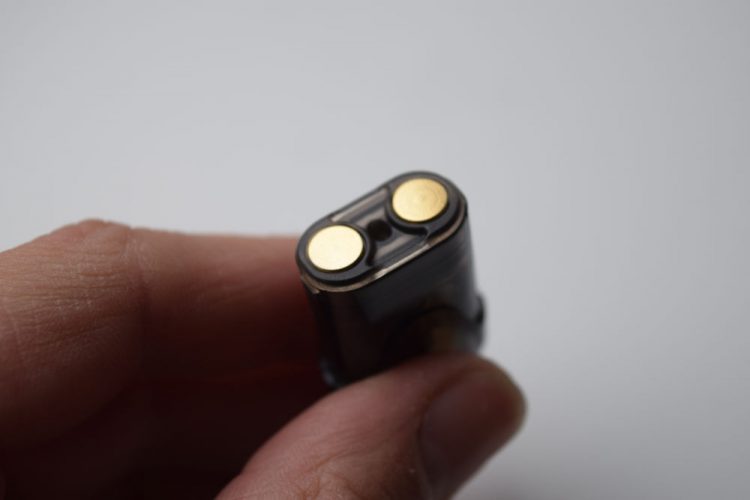 In terms of performance, the Asmodus Pyke delivers a solid MTL (mouth-to-lung) draw, comparable to that of the Renova Zero, of which I am a huge fan. It's not the most restrictive MTL draw – at least not as tight as the JUUL – so if you're looking similar to the draw on a tobacco cigarette, this is probably not for you, but to me it's enjoyable. MTL pod systems are pretty rare these days, so even though I would have liked the draw to be a bit more restrictive, I'll take what I can get…
The Pyke is a rudimentary vape pod, the kind we haven't seen launched in a while, so don't expect to blow super dense clouds with it. At just 11W of power, it produces some vapor, but nothing too crazy. Flavor is pretty good, but again, nothing that will blow your mind. The black ceramic may sound impressive in the official Asmodus description, but in real-life condition, it's just average. Then again, this is just a pod system, not an RDA, so you can only expect so much.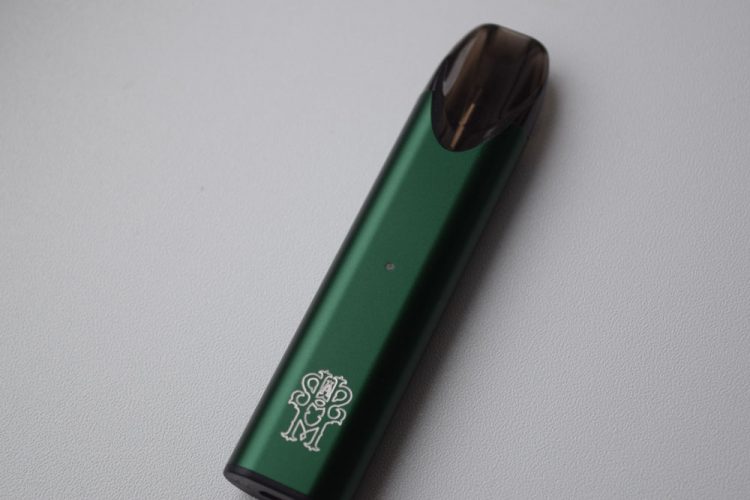 All in all, the Asmodus Pyke is a decent pod system for people that prefer simplicity and a nice MTL draw.
Conclusion
Asmodus is an established brand in the vaping industry, and quite frankly I expected something more from them. Don't get me wrong, the Pyke pod system is an ok device for what it is, I just think it was launched six months too late. The industry is already moving away from simplistic pod systems and towards all-in-one devices with interchangeable coil-heads, and I fear that few people will even give the Pyke the chance it deserves. But if you're one of those vapers who actually wants a simple to use vape mod that delivers a solid MTL vaping experience, and don't mind the slightly higher than average price, I think you ought to give it a try.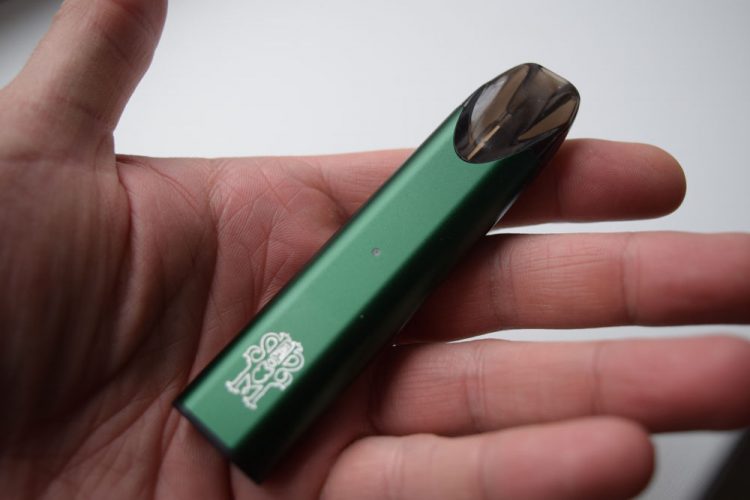 The Asmodus Pyke pod system was sent to me by Heaven Gifts for the purpose of this review.