Joyetech eGo AIO Review
With so many with new high-power, feature-rich vaporizers launched virtually every day, it's easy to forget that for the vast majority of vapers simplicity and ease of use are still two very important qualities when it comes to electronic cigarettes. Most users aren't interested in experimenting with variable wattage, temperature control or coil building, they are just looking for a simple device to help them keep their nicotine dependency in check and prevent them from going back to smoking. And that's where e-cigs like the Joyetech eGo AIO come in.
In case you're wondering, AIO stands for 'all-in-one', which basically means this is a starter kit that includes everything you need to start vaping, except e-liquid. So let's start by checking out the contents of the eGO AIO kit: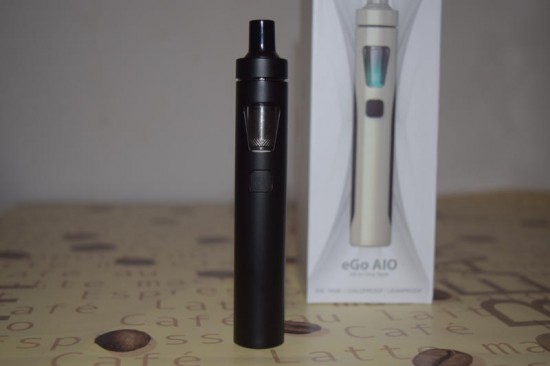 A Look at the Contents
This slick looking e-cigarette comes in a sturdy rectangular cardboard box with a life-size rendition of the actual device on the front, and a short description of the unit as well as a list of the starter kit contents on the back. I know packaging doesn't mean a whole lot for most people, but after reviewing dozens of vaping products in the last four years, I found that the quality and design of the packaging gives you a pretty good idea of the work that went into the unit itself.
Inside the box you have the eGo AIO electronic cigarette, two 0.6Ω stainless steel coil heads, a spare drip tip, a USB charging cable, the user manual – which comes in 6 different languages – and a warranty card. When it comes to starter kits, I always prefer to have two batteries included, so that when one needs recharging, I can just replace it and keep on vaping, but since the AIO has a unibody design with the tank and battery encased in a metal tube, replacing the battery is impossible. On the bright side, the 1500mAh rating guarantees above average battery life, and as long as you have access to a USB port you can charge the unit on the go and even use it as a passthrough as it charges.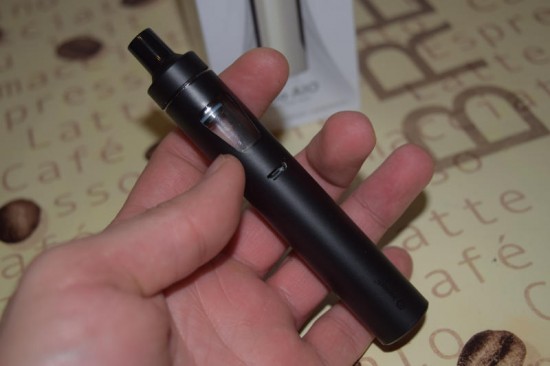 The Joyetech eGo AIO is an impressive e-cigarette in more ways than one, but the first to catch my attention were its slick minimalist design and reduced size and weight. At 118.5 mm in length and 19 mm in diameter, the AIO is slightly bulkier and heavier than the original eGo style e-cigs I used to vape on in my early days, but slimmer and lighter than the modern the Joyetech eGo One, not to mention any advanced mod I've ever used. Having been using much larger and heavier devices lately, I found the eGo AIO surprisingly comfortable to use and carry around.
With a simplistic tube-like look and a single button to operate it, the Joyetech eGo AIO may come across as a rudimentary e-cigarette, but there's more to it that meets the eye. The tank section, for example, has the same cup design as the revolutionary Joyetech Cubis tank we reviewed not too long ago, and uses the same bottom-feeding coil heads. In fact, even though the Chinese company doesn't mention it yet, I can tell you that Cubis coil heads and even its small RBA section are compatible with the eGo AIO. The main advantage of this cup design is that it does away with tight refilling spaces or orifices, allowing you to simply pour in juice like you would in (you guessed it) a cup. The AIO has a capacity of 2 ml of e-liquid.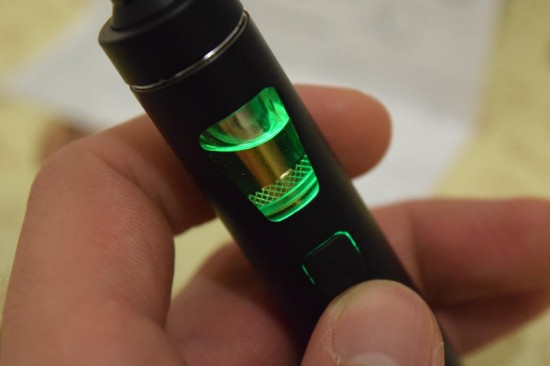 The drip tip and actually the whole top section – which is in fact the atomizer base – of the eGo AIO electronic cigarette appears fairly common as well, but features a couple of innovative elements that greatly affect the overall performance of the device. First of all, you'll notice that you can actually rotate the cap continuously, but it doesn't unscrew from the main body. That's because it doubles as an air-flow control switch. Aligning the two small dots – one on the rotating ring and one on the drip tip – fully opens the hidden airflow slot, while rotating the ring so that the dots form a 90 degree angle closes it almost completely.
To actually unscrew the cap of the Joyetech eGo AIO, either to refill the Cubis-like tank or replace a coil head, you need to bypass a childproof mechanism similar to the one of e-liquid bottles. So instead of simply rotating the airflow ring, you have to apply some pressure and then turn it.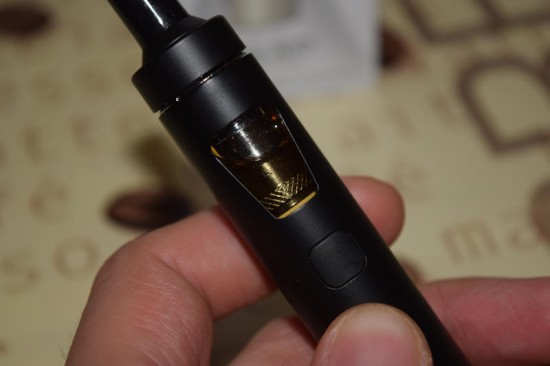 Last but not least, the plastic mouthpiece or drip tip has a unique spiral internal design that prevents spit back and e-liquid leaking into your mouth. It's actually quite effective, as I've never once experienced any of these issues, and doesn't effect vapor inhalation in any way.
So let's summarize these interesting features: anti-leaking design, child-proof lock, spit-back protection, 2 ml tank capacity. I do believe Joyetech is trying to meet the requirements of the European Union's new tobacco directive, which comes into effect in May of this year. This could turn out to be a big deal for the company, as apart from a number of cigalikes, I am not aware of any other e-cigs that meet the criteria specified in the new legislation.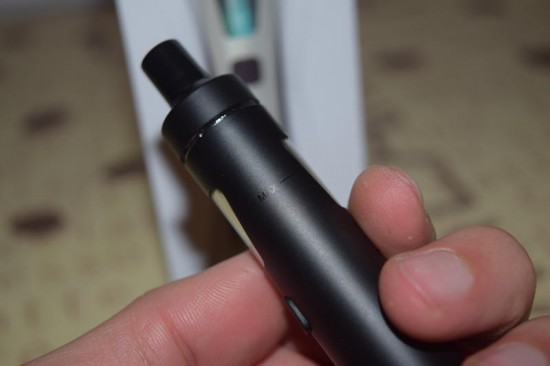 Before we move on to the few things I didn't like about the design of the Joyetech eGo AIO, I want to mention one final feature of the e-cigarette that doesn't influence the way the device works, but adds to its visual appeal – LED lighting. Old eGo batteries had an LED button which lit up when the battery was activated, but its new generation eGo actually has an illuminated tank. While the device is powered off, all you have to do is keep the power button pressed for a couple of seconds, and the tank will light up in one of six available colors (red, yellow, green, blue, indigo, white or purple). You can cycle through them by pressing the button repeatedly and the device locks in your choice if the button isn't pressed for another two seconds. Now, when the device is turned on, every time you press the fire button, the tank will glow in the selected color. It's a nice party trick, I suppose. You can also opt for no lighting, for stealth vaping.
Now for the cons, if you can even call them that. The first has to do with cleaning the tank when you want to change your juice. Because of the unibody design of the eGo AIO, you can't take the tank section apart and rinse it under running water, like you would a regular tank. So you need to be careful that water doesn't find its way to the fire button or micro-USB port on the unit, because they don't look water proof to me. It's a bit of an inconvenience, but it shouldn't be a big deal if you're careful.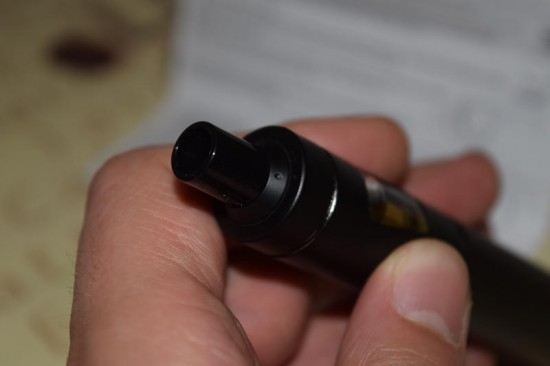 The second con has less to do with the AIO in general and more to do with the black version I received for this review. Basically the problem is that the unit is completely black and so are the markings on it so it's hard to distinguish them. For example, there is a MAX sign on the tank section that marks the maximum level of juice you can put in, but it's almost impossible to see in normal lighting conditions. It's a minor flaw, but one that could have easily been avoided. Luckily, this doesn't appear to be a problem in the other color versions of the eGo AIO (silver, black and white, red and white, grey and white).
Battery Life
1500mAh may not seem like much when compared to the battery capacity of other modern regulated devices, like the SMOK R80, which comes with a 4000mAh non-removable battery, but keep in mind that that is a variable wattage, temperature control device. The power output on the eGo AIO, on the other hand, is not adjustable, so it will only fire between 4.2V and 3.7V, depending on how charged the battery is. Couple that with the 0.6Ω coils included in the starter kit, and you have a wattage range of 15W – 28W. That's more than enough to satisfy most vapors and doesn't take a heavy toll on battery life.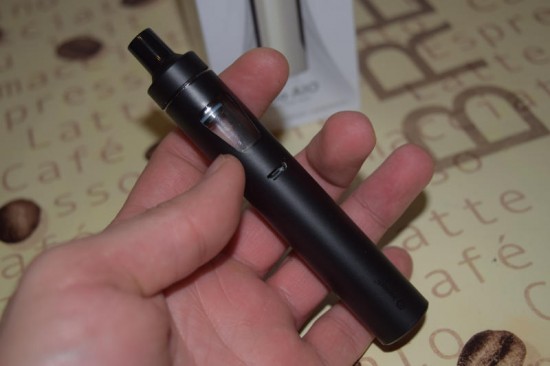 I have been using the AIO almost exclusively for about a week now, and I have been getting almost a full day of vaping out of the battery. Now, I consider myself a heavy vaper, so that's actually pretty good vaping time in my book. But since I spend a lot of time in front of a laptop, I usually just plug it in for 30 minuted or so every day, and use it as a passthrough while it charges. For an e-cigarette this small and elegant 1500mAh is more than enough, so battery life shouldn't be a problem for most people.
Vapor Production and Overall Performance
So how does this thing vape, right? After all that's what ultimately makes or breaks a vaporizer. Well, let me just say that I wish we had the Joyetech eGo AIO back when I quit smoking instead of those mediocre cigalikes. Don't get me wrong, it was nice having any alternative to tobacco, but this thing is just a million times better.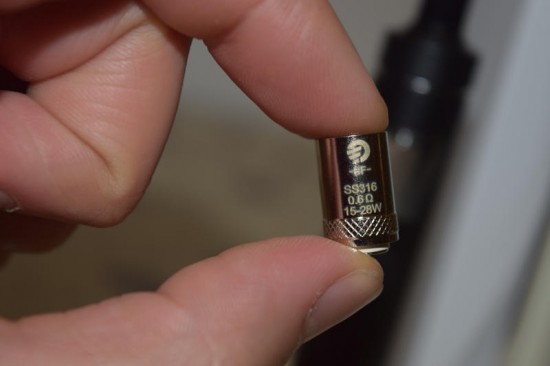 First of all, it makes sub-ohm vaping available to virtually everyone, even fresh ex-smokers looking to try an electronic cigarette for the first time. That's a big deal, because this used to be advanced vaping territory that users had to work their way up to after months or years of using rudimentary devices and educating themselves on a number of topics, from electrical currents to compatibility issues. Not anymore, though. With the Joyetech eGo AIO, you can enjoy the perks of sub-ohm vaping – amazing vapor and enhanced flavor, etc. – without the hassle usually associated with it.
In terms of vapor production, I am not exaggerating in any way when I say that the eGo AIO is on par with high-end mods operating in the 15W – 28W range. Compared to the devices usually aimed at beginners , this thing is a beast. The vapor is denser and warmer than any electronic cigarette this size I have ever tried and the flavor is simply phenomenal. I can't even think of anything remotely this size to compare it with in terms of performance. Yes, it's that good!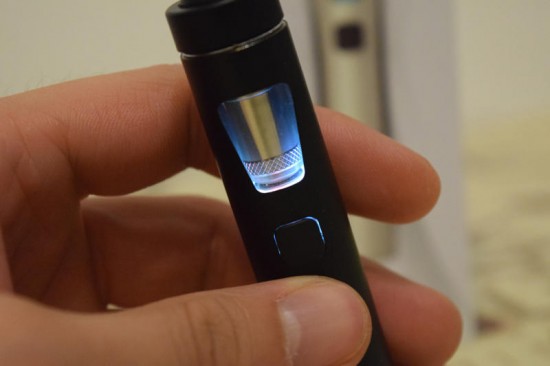 The one thing some people might have a problem with is the tight, cigarette-like draw. The airflow control ring does a decent job of making the draw a bit more airy when set to wide-open, but it can only do so much, because what really tightens the draw is the small air hole on the Cubis-type coils. Right now, the Joyetch eGo AIO is a mouth-to-lung (MTL) vaporizer, which makes sense since that's what smokers are used to and they're mainly the ones the Chinese company is mainly targeting with this device. You can do direct lung hits, but you're definitely going to notice the difference between this and airier tanks like the SMOK TFV4 Mini, for example. Luckily, I prefer mouth-to-lung vaping anyway, so I don't consider this a con.
The good thing is that Joyetech is very likely to release new types of compatible coils in the near future, especially with the Cubis tank getting so much positive feedback and the AIO sure to follow suit, but in the meantime you can just use 0.6Ω coil heads included in the kit, or the 0.5Ω ones designed for the Cubis and even the tank's RBA base. That last one is a bit tricky, though, because you'll have to test the resistance of the coils on an actual Cubis tanks, since the AIO doesn't have ohm reader functionality and the RBA deck only fits on the Cubis. If you have one lying around though, the rebuildable base will allow you to experiment with various resistances and make the vape airier than with the standard coil heads.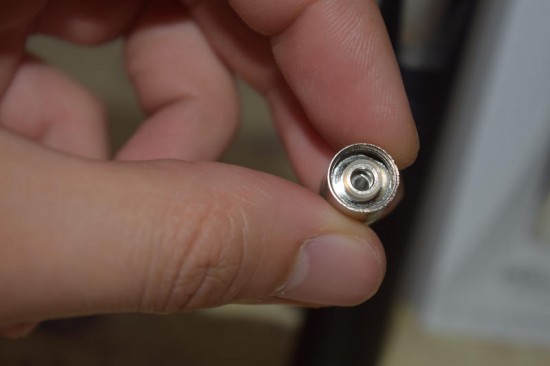 And if you're still not sure if you should give the Joyetech eGo AIO a try, the price is surely going to help you make up your mind. This little gem is only going to cost you $21.99. That's less than most cigalike starter kits, but the performance this thing puts out is actually on the same level with entry-level mods. For under $25, you simply cannot find anything better than the eGo AIO.
Whether you're an ex-smoker looking for a high-quality e-cigarette that works great and is easy to use, or if you're an advanced vaper in search of a more compact sub-ohm device that's easy to carry around, the Joyetech eGo AIO is perfect. Not only does it chug the vapor compared with other e-cigs, but it has so many useful features – child-proof lid, airflow control, 2 ml tank, and LED lighting, just to name a few. And let's not forget the form factor – the AIO is a looker.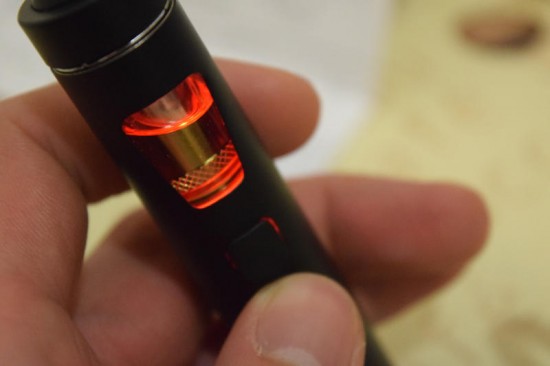 Bottom line, if you spot it online or in a vape shop, get it, I guarantee you won't regret it.