SMOK BEC Pro Bluetooth Mod Review
The SMOK BEC Pro is a perfect example of how far e-cigarette technology has come in just a few years. This is a variable voltage/variable wattage mod with built-in Bluetooth connectivity and a bunch of other interesting features meant to make your vaping experience safe and enjoyable. Released over a year ago, can the BEC Pro still hold its own against newer variable voltage/wattage vaporizers? Read our in-depth review and find out:
Design and Build Quality
For such a high-tech device, the box it comes in is a total joke. I've noticed that Chinese manufacturers don't invest in the packaging of their products as much as Western ones do, but even so, SMOK could have done much better than a cheap black cardboard box. I'm a big fan of classy minimalism when it comes to packaging, but trust me, this is not what SMOK was going for here, The only word that comes to mind when looking at the BEC Pro box is "cheap", and yes, it may have lowered the overall price of their vaporizer, but it makes a pretty bad first impression.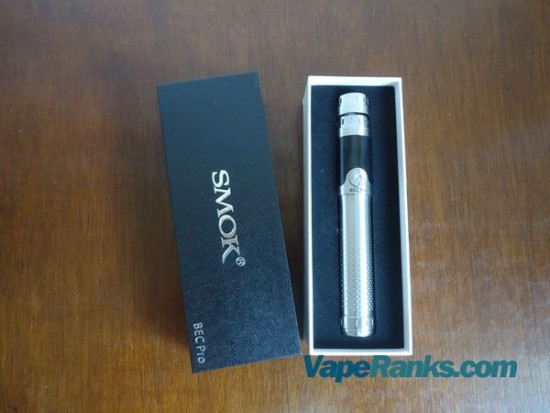 Moving on, inside the hideous box we have the SMOK BEC Pro mod and a couple of beauty rings – for standard 510 and eGo style atomizers – and a user manual. If you're just making the switch from e-cigarettes to mods, you'll notice there isn't much included in the kit – no clearomizers, no e-liquid, no charging cables, no backup atomizer heads. Like with most other mods out there, you'll have to buy a lot of stuff separately to make it vape-ready. But it's worth it!
The first time I set eyes on the BEC Pro, I though to myself 'wow, I just got my very own lightsaber'. This thing looks a lot like the hilt of the iconic weapons featured in Star Wars movies, and I confess that I found myself grabbing it and pushing the button just to see if colored laser comes out of it. I would have been content with the sound of a lightsaber activating, but no, that didn't happen either.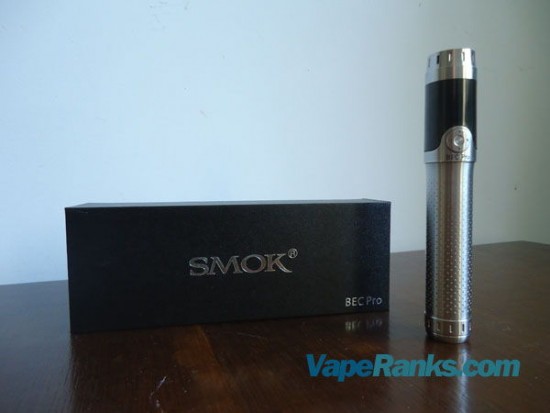 The second thing that struck me was the size of the device. Right out of the box, the SMOK BEC Pro is a large vaporizer, but put a reasonably sized tank on it and it becomes huge. The stainless steel mod is 143 mm long, 22.5 mm in diameter and weighs 144 grams (without a battery). Put a Kanger AeroTank Mega on it and the BEC Pro becomes the largest vaporizer I have ever used.
The bottom half of the BEC Pro houses the battery tube and a cap with three vent holes, while the top half features a copper battery connection pin, a plastic cover for the OLED display and the firing button. The shiny stainless steel body of the BEC Pro makes it look slippery, but the small perforations on the battery tube make for a nice strong grip.
Overall, I liked the futuristic design of the SMOK BEC Pro, and even though its large size might be a problem for inconspicuous vapers, the built in features more than make up for it.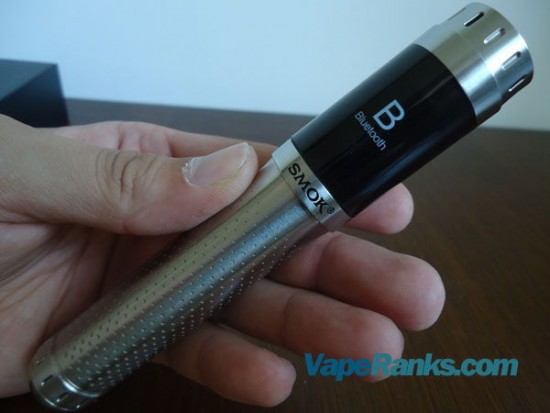 However, there are a few design faults that I wouldn't exactly call deal breakers, but that are worth knowing about before ordering the SMOK BEC Pro. First of all, the squeaky low-quality threading of the battery tube. You can insert an 18650 rechargeable battery through either end of the tube, but as you screw the cap back on, you're bound to hear annoying squeaking. I've been using the BEC Pro for a few months now, and it still squeaks every time I insert the battery, so it's definitely not a temporary thing.
Then there is the gimmicky activation button. Looking at it, you could swear this was a directional button that allows you to go back and forth in the option menu, but it's actually not. The dots on the sides of the button are there just for aesthetic purposes. You have to click the button to go through the menu features, and if you press one too many times, you have to keep pressing it until you reach the desired feature again. But that's not the fault I meant to talk about. The metallic button is a bit looser than it should be, so every time you press it, or if you shake the BEC Pro, it makes an annoying rattling sound.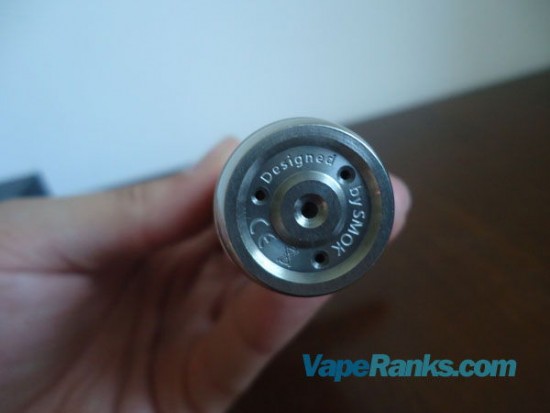 Finally, the OLED screen is not as bright as I would have liked. It's perfectly visible in low and normal lighting conditions, but in bright sunlight, you can't see a damn thing on it. Don't get me wrong, I think the digital display is a cool feature, I just wish I could see it in any lighting condition.
Features and Safety
The SMOK BEC Pro is one of the most feature-rich vaporizers I have ever used. From the usual variable voltage/wattage adjustments to Bluetooth connectivity and remote usability via smartphone, there's definitely a lot to take in, especially for someone fresh off cigarettes and even rudimentary cigalikes. But, trust me, fiddling with this thing and learning about all the settings can be an enjoyable and rewarding experience.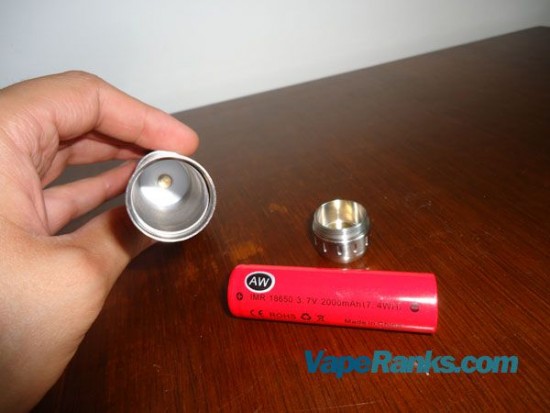 After you've inserted an 18650 battery into the BEC Pro and clicked the firing button five times in rapid succession to turn it on, you'll be able to access the menu. In order to conserve battery life, the display goes into sleep mode after only three seconds of inactivity, but pressing the button three times will turn it back on. Let's take a look at the available features:
Bluetooth (B): lets you turn on Bluetooth connectivity, so you can pair the device with your smartphone and access its settings via the "Smart BEC" app;
Volts/Watts +: you can increase the output of the battery in 0.1 increments, up to 12V/50W;
Volts/Watts –: decrease the output of the battery in 0.1 increments down to 4V/6W;
Info: select the info to be displayed by the vaporizer during use. You can choose from three options – Output (volts or watts), Battery (battery level) and Ohm (the resistance of the atomizer);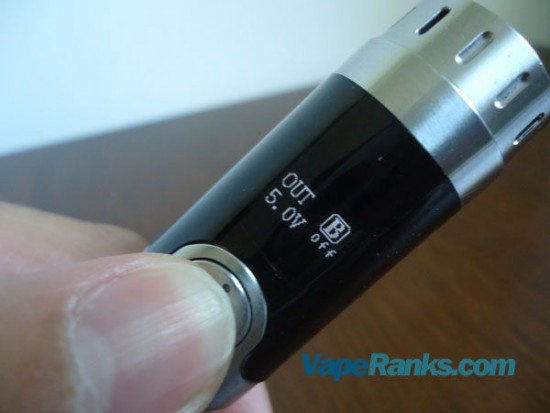 Settings: select from three available modes – Volts Mode, Watt Mode and Mech Mode (in Mech Mode, the BEC Pro will fire off your remaining battery voltage);
Lock: in order to prevent accidental activation of the device in your pocket or purse, you can lock the vaporizer, which will render the firing button inactive. To make it operational again, press the button three times rapidly and set it to "Unlock";
On/Off Switch: if you don't plan on using the SMOK BEC Pro for a while, you can turn it off to save battery life. To turn it back on, quickly press the firing button five times.
The most intriguing feature of the BEC Pro, and its main selling point, is the Bluetooth connectivity. I was really excited about it myself, but after playing with it for a while, I find it little more than a gimmick. So let's see what it's all about: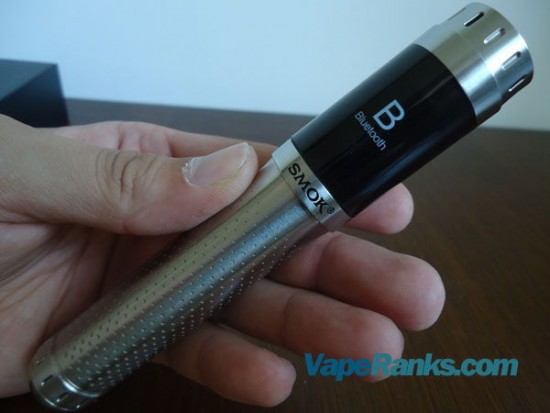 Once you've paired the BEC Pro with your smarthone, you can open the Smart BEC app and it will start looking for the vaporizer. Once "BEC Pro" shows up on the screen, you have to select it and input a code, which in my case was a sequence of six zeros, in order to access the main interface.
The main interface displays various information about your usage of the SMOK Bec Pro. You have the number of puffs, current voltage or wattage output, atomizer resistance, temperature of the device and number of seconds the vaporizer was last fired for. You can monitor most of this information directly from the device, without having to take out your phone and access the app, although this way you can have all the settings in one place, instead of accessing them separately on the BEC Pro.
One thing you have to remember is that the app only shows the information in real time, instead of storing it, so if you disconnect or close the app, all the values will be reset to zero when you access it again. There is however a section where you can check all your sessions, by day, week, month and year.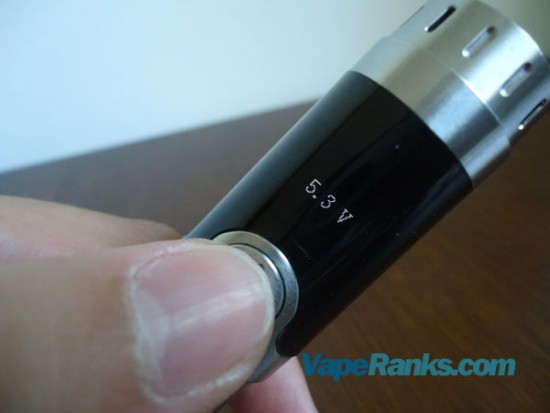 The device settings menu of the Smart BEC application is similar to the one of the actual device. It lets you set the vaporizer in mech mode or variable voltage/wattage mode. Again, this is something you can easily do on the BEC Pro itself, but the app does come with an extra – the Custom Voltage and Custom Power modes. These basically allow you to set up the device to fire at a certain voltage/wattage for a certain period of time, then at a different voltage/wattage for a certain number of seconds, and so on, for a total of 12 seconds. That's a pretty neat feature if you like to personalize your vaping experience to a more extreme degree.
Finally, the app settings menu allows you to set a name for your BEC Pro, a password, as well as display the temperature in Fahrenheit or Celsius degrees.
Apart from Custom Voltage and Custom Power modes, I personally didn't find the Smart BEC app very useful, but then again, I didn't have much time to play with it. You see, the app only works with Android 4.3 or newer and iOS 6.0 or newer, and both my phones had older software versions. I had to install it on a friend's device, so I really didn't get to fiddle with it as much as I would have liked.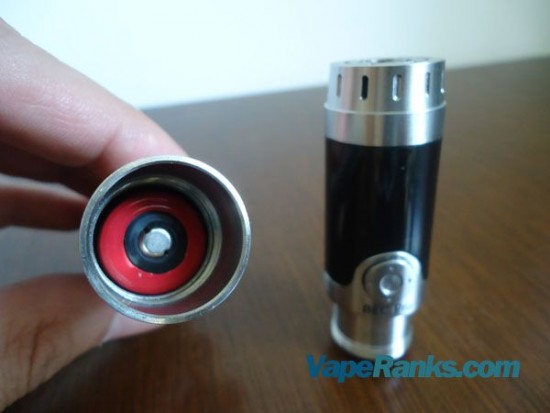 Safety-wise, the BEC Pro comes with loads of built-in features to prevent potentially dangerous situations. Like most regulated mods, it has reverse battery polarity protection – in case you insert the battery the wrong way – low battery protection (when battery power is lower than 3.4V, the device will stop output), low resistance protection (the mod cannot be used when atomizer resistance is lower than 0.3 ohms), short circuit protection and a cutoff time of 12 seconds (the device will cut battery output if the firing button is pressed for more than 12 seconds). Being able to monitor the temperature of the device can also be considered a safety feature.
Performance
I have been using the SMOK BEC Pro for a over three months now, and I've gotten some mixed results. I'll be honest, I haven't done any extreme tests with it, like I've seen vaping connoisseurs like PBusardo do on YouTube, I've just been vaping at my preferred battery output, using different tanks and rebuildable atomizers.
The BEC Pro has been working flawlessly with tanks like the Aspire Nautilus and Kanger AeroTank Mega. It's been reading the resistance of the atomizer heads quite accurately and delivering the output shown on the display. It's honestly become my go-to mod when using tanks.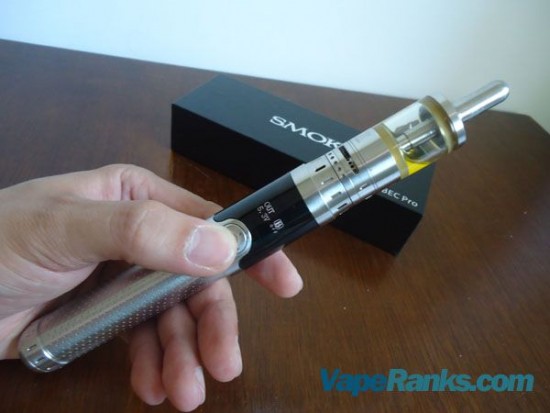 When using rebuildables, though, it's been somewhat of a nuisance. It seems to have a particular problem with my Hobo RBA, as most of the time it just won't fire with it attached. I'm not getting any of the usual safety errors like "Low Ohms" or "Power Short", but there's no current passing through the coil. If I take the Hobo off and screw it on the Innokin MVP, for example, set at the same voltage or wattage as the BEC Pro, it works just fine. It's the oddest thing.
The same thing has happened a few times when using it with the Vulcan RDA, only not as frequently as with the Hobo. Also, I've noticed it gets the resistance wrong. For example I had a 1.7 ohm coil tested with another mod and an ohm meter, but the BEC Pro display showed it as an 0.7 ohm resistance, for some reason. I'm starting to think my device is faulty, as I haven't found any similar problems reported online.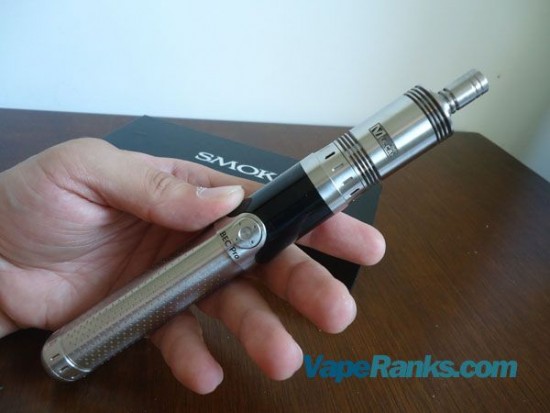 Conclusion
With so many great variable voltage/wattage mods on the market these days, companies have to constantly step up their game and dome up with new features in order to stay competitive. SMOK tried to do this with Bluetooth connectivity and the Smart BEC app, and it was definitely a wise marketing decision, considering how popular smartphones are right now, but I for one was more impressed with the vaping capabilities of the BEC Pro. It's a very solid, feature-rich mod with a lot of power under the hood.
Sure it's got some minor faults, but they are easy to overlook by someone values top performance and control over design details and perfect built quality.