Even though the FDA is currently enforcing a previously-issued ban on e-liquid flavors as a way to combat the so-called youth vaping epidemic in the United States, a new study from the Penn State College of Medicine found that most adult e-cigarette users love savory vapes too.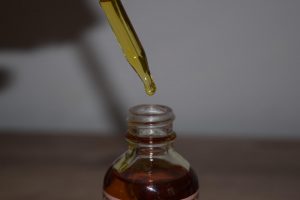 "Our data show that flavors aren't just popular with the youth, but with adults as well," lead author Dr. Ping Du, associate professor of medicine and public health sciences, said. "Many of the participants in our study indicated that they used e-cigarettes as a means to quit smoking or avoid relapse, and these flavors may be part of the reason why they end up using e-cigarettes in the long term."
Researchers conducted the study by comparing online survey data on e-cigarette use from between 2012 and 2014 and comparing it to data from between 2017 and 2019. Their findings were based on the answers of 383 respondents – ages 22 to 75 – all of whom were asked about their preferred e-liquid flavors. Analysis found that as more sweet and savory e-liquid flavors became available, vapers' preferences shifted from tobacco, menthol and mint, to chocolate, candy, fruits, etc.. Over half of respondents said that they would find a way to buy flavored e-liquids even if they were someday banned in the US.
Study authors point out that the recent flavor ban may force vapers to use unregulated products made with no quality control standards, of which many can be found online via social media. The creation of a black market in case of such a ban has long been speculated, and many experts are concerned that it might have already become a reality in some areas of the country.
"Unauthorized flavor additions or buying products off the streets is dangerous for personal health since we don't know what the chemicals are in those products," Dr. Du said. "We don't know what the long-term effects of this new policy will be, but the evidence we've collected says that adult, long-term e-cigarette users with a preference for sweeter flavors may face health risks trying to obtain or make their preferred flavors."
Honestly, this was something most of us vapers already knew. I personally have always been a big fan of dessert vapes like caramel, various donut flavors, and that French Dude from Vape Breakfast Classics, don't get me started on that one… As far back as 2014, when E-Cigarette Forum conducted a survey on flavor preference, it was pretty obvious that the vast majority of vapers preferred sweet e-liquid flavors, but vaping opponents continue to insist that they're mainly aimed at kids. It just fits their agenda some damn well.
The authors do point out that the flavor ban might also prevent non-vapers from picking up electronic cigarettes, although, as countless studies and surveys have shown before, there was never any real danger of that happening anyway.