French Dude E-Liquid Review
French Dude is a new dessert flavor from Vape Breakfast Classics, the same company that brought us the popular Pancake Man. Following the smashing success of their first breakfast vape, these guys needed to come up with something at least as good, to prove they were not just a one hit wonder (pun intended). Let's see if French Dude lives up to the expectations.
To be completely honest, I picked up my first bottle of French Dude a couple of weeks ago while restocking my favorite e-liquids. The label was the first to catch my attention, then the offbeat name, and then after checking the flavor profile, I was downright intrigued. I mean, it's not everyday that you get to vape French toast topped with whipped cream, ripe blueberries and maple syrup. And after learning that it was made by the same people behind Pancake Man, I decided it was worth a try. So I got 60ml bottle, and my only regret is that I didn't get more.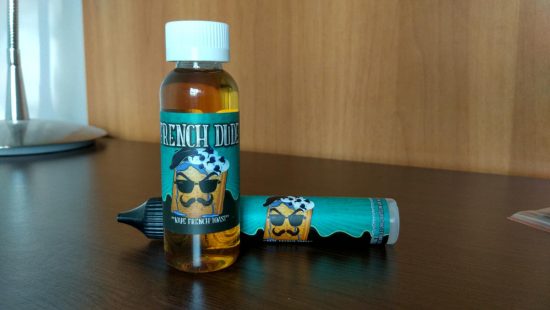 But first, let's talk about the packaging, because it's one of the best I've seen in all my years of vaping. I don't know about the 30ml bottles, but the 60ml ones come in this large, colorful cardboard box with a cartoon logo on the front and all the necessary information on the back and sides. Vape Breakfast Classics is not the first company to use this style of packaging, in fact they're very popular nowadays, but the extra goodies bundled with the juice, definitely set them apart from the competition. Apart from the juice, you also get two large unicorn bottles, a French Dude button, a key chain and a sticker to let everyone know what you're favorite vape is.
Like the Pancake Man, French Dude is an 80VG/20PG blend, and comes in 0,3 and 6 mg/ml nicotine strength. I opted for 3mg/ml, but if you actually want a decent throat hit, I suggest going with the highest nicotine strength, because this juice is so smooth that it makes the throat hit feel very mild.
For this review, I vaped French Dude in both my Nixon RDA and the new iJoy Tornado 150 tanks, paired with the SMOK Alien 220W mod. Believe it or not, I actually liked the flavor I got from the Tornado 150 a lot more than the RDA. It wasn't even close, which I for one found very surprising. Anyway, let's talk about what this complex vape tastes like: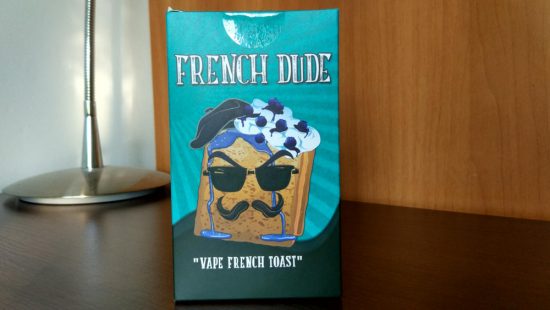 French Dude is hands down the best e-liquid I have ever tried, and that's saying something. I like Pancake Man, it's a nice, quality vape, but it doesn't even come close to French Dude. And it's not a pancakes versus french toast thing, even if pancakes are your favorite breakfast treat, I still think you're going to like French Dude more. It's just so much more flavorful  and so much smoother that it's not even a competition.
From the moment I opened the bottle and took a quick sniff, I knew I was going to love this juice. It has this strong french toast smell, but you get clear notes of blueberry and maple syrup, and that's before taking your first hit. The first puff just blew me away. I could taste all the flavors in the description, and it had this layer of smooth creaminess that just made me want to grab the bottle and just pour it down my throat. I didn't and I strongly suggest you fight the urge too!
French Dude is awesome, that's the best way I can describe it. The toast is definitely the strongest flavor, as it should be, but the blueberry is very bold as well, particularly on the exhale. The maple syrup is much milder, but still detectable, and the whipped cream is always in the background. I have no idea hot Vape Breakfast Classics managed to balance out the flavors so well, but as far as I'm concerned French Dude is the ultimate complex vape.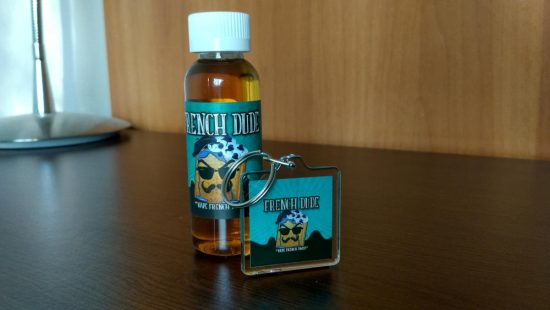 One thing you have to keep in mind is that French Dude is a sweet vape, not nauseatingly sweet, but definitely sweeter than Pancake Man. I love that about it, but if you're not into dessert vapes, you're probably not going to love it as much as I do. Still, I think you should give it a try anyway, if only to experience the insanely delicious cocktail of flavors.
Oh, and also, next time I get a bottle, it's going to be 6mg/ml nicotine, because that creamy smoothness almost cancels out the throat hit in the 3mg/ml version.
Flavor is definitely a 10/10, and so is the vapor production, which was to be expected from an 80% VG blend.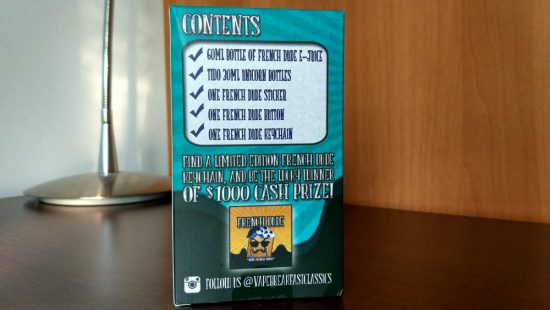 And if all of the above was not enough to give French Dude a try, the affordable price tag should. You can pick up a 60ml bottle of this vaping nectar for just $20. That's a steal! I do wish they'd hurry up and launch 120ml or 180ml bottles too, because I for one can't get enough of it.