A new study conducted by the Cleveland Clinic found that teenagers who regularly vape THC (tetrahydrocannabinol) are likely to develop EVALI, aka "e-cigarette or vaping product use-associated lung injury".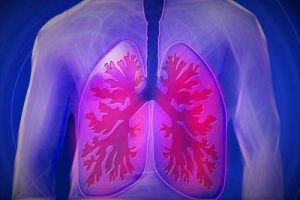 Published in the Journal of Pediatric Pulmonology, the research reviewed the examination reports and chest images of seven Cleveland Clinic Children's patients, ages 15 to 18, who had been previously hospitalized for respiratory distress. All of them had also had a history of anxiety, depression and/or anxiety deficit hyperactivity disorder, but most importantly six out of seven of them ad a history of using THC-containing e-liquid, while the seventh had been using disposable e-cigarettes with nicotine.
"Five of our patients required supplemental oxygen with four requiring intensive care unit care for respiratory support during admission," the authors of the study wrote. "Three patients were treated with systemic steroids while inpatient. All patients were discharged alive on room air. However, impaired diffusing capacity of the lungs for carbon monoxide (DLCO) with nonobstructive spirometry was seen in patients that were tested post-discharge. This suggests that although recovery from the acute illness process of EVALI is achieved, there may be long‐term impact on lung function in these patients."
These findings are consistent with existing scientific evidence which clearly shows that the vast majority of EVALI cases were linked to the vaping of Vitamin D-laced THC. Vaping had been around for nearly two decades when the EVALI crisis wreaked havoc in the US last year, and yet nothing like that had ever been reported. It was pretty clear that it had to be other than regular electronic cigarettes and e-liquids.
And yet, despite pointing out that the THC was largely to blame for the observed lung injuries, the study authors led by Dr. Fariba Rezaee, a pediatric pulmonologist at Cleveland Clinic, concluded that their research showed that vaping and e-cigarettes in general were to blame for the public health disaster named EVALI.
"Adolescent medicine experts and primary care pediatricians should pay special attention to have conversations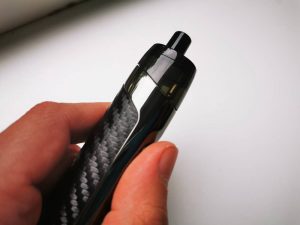 about vaping during office visits," said Dr. Rezaee. "We have to empower patients from an early age to be advocates of their health. By talking to patients about their use of vaping products and the risk of EVALI, we can help stop this public health crisis."
And just in case the above statement is a little to ambiguous, Dr Rezaee makes her opinion on vaping very clear when offering advice to other pediatricians regarding e-cigarette use among youths.
"Pediatricians should also ask adolescents if they have any questions about vaping or e-cigarettes, and emphasize the dangers of their use. Our patients frequently report thinking that vaping is safer than smoking cigarettes – this assumption must be corrected," the Cleveland Clinic doctor said.
If you want to point out that vaping nicotine-containing e-liquid is addictive, go ahead, if you want to continue denying e-cigarettes' potential to help people quit smoking, that's fine to, but I draw the line on deliberate misinformation and bias.
First of all, the fact that this study chose to only briefly touch on THC vaping in the context of the EVALI epidemic, choosing instead to blame vaping in general, is wrong, even unethical, in my opinion. Then to claim that vaping isn't any safer than smoking tobacco, when we have so much scientific evidence that shows the complete opposite, with some reviews concluding that vaping is up to 95 percent safer, that's just unacceptable.
Public health experts in Europe have been pointing out the low quality of vaping-related research lately, and after looking at how this Cleveland Clinic study has been reported by its very authors, I can't help but agree.
Featured photo: kalhh/Pixabay