British anti-smoking charity Action on Smoking and Health (ASH) has recently published the results of its third annual survey of youths' attitudes toward electronic cigarettes, and they once again show e-cigs do not act as a gateway to smoking. The organization's previous two surveys – from 2013 and 2014 – yielded similar results.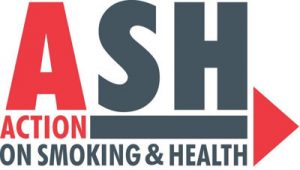 In March, ASH UK surveyed 2,300 youths aged 11 to 18 and found that although the proportion of young people who had tried e-cigarettes "once or twice" has grown from 4% in 2013 to around 10% in 2015, regular use remains low, with only 2.4% of respondents reportedly using e-cigs at least once a month. Furthermore, almost all of these regular users answered they had been, or still were, regularly smoking tobacco.
Interestingly, the increase in electronic cigarette use and awareness among teens also coincided with an all-time low smoking rate among 11-15 year-old's of 3%.
Hazel Cheeseman, director of policy at ASH, said: "These results should reassure the public that electronic cigarettes are not linked with any rise in young people smoking. Although more young people are trying electronic cigarettes and many more young people are aware of them, this has not led to widespread regular use or an increase in smoking."
Professor Kevin Fenton, national director for health and well-being at Public Health England, said: "This survey provides further confirmation that regular use of electronic cigarettes is still low and largely confined to young people who are already smokers."
More concerning, however, is the fact that more and more youths believe electronic cigarettes are just as harmful, if not more so, than tobacco cigarettes. According to Action on Smoking and Health, the proportion has increased from 11% in 2013 to a whopping 20% in 2015, even though most scientific evidence clearly shows vaping is considerably safer than smoking tobacco.
The findings of the 2015 survey coincide with the results of an analysis of the charity's previous two surveys, from 2013 and 2014, by by staff at Public Health England (PHE), the UK Centre for Tobacco and Alcohol Studies, and other experts. In their published report, they also expressed concerns at the increasing number of teens who perceive e-cigarettes to be as hazardous as tobacco ones. This, they said, could reduce the number of youths "willing to try and/or use what is evidently a much less hazardous source of nicotine."
Professor Linda Bauld, of Stirling University, an expert on smoking behavior, said the results of the ASH survey further confirm scientific evidence that electronic cigarettes are not a gateway to smoking, but found it alarming that so many young people misunderstand the danger posed by vaping when compared with smoking. "This confusion may have contributed to a rising perception in young people – a view which almost doubled between 2013 and 2014 – that e-cigarettes can cause the same level of harm to the user as tobacco," she said. "This is concerning as it may contribute to some young people continuing to use a deadly product – the cigarette – rather than try less-harmful alternatives."
To be honest, the increase in the number of people who believe electronic cigarettes to be as harmful or more so than tobacco cigarettes is not at all surprising, if you consider the active scaremongering campaign in the media, the attitude of organizations like the World Health Organization and the FDA towards electronic cigarettes, and the negative public statements made by prominent anti-smoking activists.
Quite frankly, electronic cigarettes are winning the scientific battle, but, contrary to any logic, it seems to be the only one that doesn't matter.