Don't you hate it when your favorite juice starts to lose its awesome flavor until the vapor just tastes bland and unappealing? As a vaper, you're bound to experience this at some point, but instead of blaming the juice, you should blame yourself, precisely your olfactory sensors and taste buds.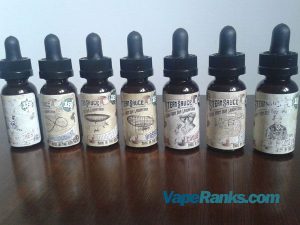 Delicious flavors are one of the traits that make electronic cigarettes such a great alternative to smoking. Whether you prefer fruits, sweets or even liquor, there's bound to be an e-liquid out there so delicious that it can make you forget all about that nasty taste of burnt tobacco. But just when you think you've found that perfect-tasting e-liquid, something strange happens – the intensity of its flavor decreases until you start wondering why you liked it so much in the first place.
I can't even remember how many times I've had this happen to me. At first I thought it was the juices, that they changed taste because of the heat, or something. I would clean my clearomizers thoroughly, fill them up with fresh e-liquid only to find the flavor just as bland as before. That's when I started looking into this problem online and found that I wasn't the only one experiencing it. On the contrary, everyone seemed to go through the same ordeal, either soon after quitting smoking or further down the road. The good news was that there was a perfectly logical explanation for it and a number of way to fix it.
The loss of e-liquid flavor is commonly referred to as "vaper's tongue" syndrome, although the tongue isn't always the only culprite. Our taste buds can only taste five vasic sensations – sweet, sour, bitter, salty and savory – but it's the olfactory sensors at the top of our nasal passage that allow us to identify unique flavors, like strawberry, chocolate, cinnamon or what have you. So the term "vaper's tongue" isn't very appropriate, but it's so widely used in the community these days that I'm going to stick to it.
Basically, your senses aren't able to distinguish a particular flavor after prolonged exposure to it. Let's say you've found an apple flavor so good that you've been vaping it exclusively for the last few weeks. Some people experience vaper's tongue sooner than that, while for others it can take months, but at one point your senses get so used to that one particular flavor that they become "immune" to it. It's like with perfume – you can smell it when you spray it on, but after a while your olfactory senses get so used to it that you can't smell a thing, even though everyone keeps saying you smell great.
But that's not the only cause of vaper's tongue. Dehydration can also make things taste less intense than normal. It's a known fact that vapor absorbs moisture, and guess what, your mouth is a very moist place. Vaping for long periods of time without consuming enough fluids can cause your mouth to dry up and that's when your body's natural defenses kick in – a thin film forms up inside your mouth to prevent the tongue and olfactory senses from becoming too dry. Unfortunately, that also prevents them from detecting flavors and odors properly.
Fresh ex-smokers making the switch to vaping often experience vapor's tongue syndrome. Smoking is known to inhibit your sense of taste, but things start to improve the moment you quit. However, as your sense of taste starts to improve it may become overwhelmed by all the new sensations and temporarily shut down, resulting in that annoying vaper's tongue syndrome. This can last anywhere from a few hours to a few days, but eventually your senses will adjust. You just have to wait it out.
Luckily, there are effective ways to prevent vaper's tongue and deal with it when it occurs. The first thing you can do to make sure you fully enjoy the flavor of your favorite e-liquid every time is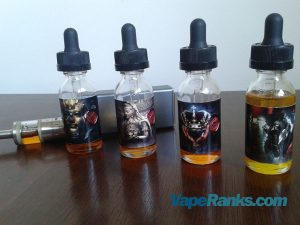 flavor rotation. Instead of sticking to just one juice for long periods of time, you can vape several of them alternatively, to prevent your senses from becoming desensitized to a particular flavor. I personally switch between three or four different e-liquid flavor every day, but even two is fine.
Now, if you are already beginning to notice a loss in flavor, you can simply switch to a different juice for a while to give your senses a chance to, you know, come to their senses. The trick here is to make a significant change. For example, if the taste of a certain tobacco flavor has become bland and unappealing, don't just switch to another tobacco. Instead, opt for something fruity or minty or chocolaty.
Another trick you can try is shocking your senses. Apparently, inhaling fresh coffee grounds is an effective way to do that, although I have yet to put that theory to the test, but what I can confirm is that rinsing your mouth with citrus juices, or simply consuming fruits like oranges, lemons or pineapple can sometimes reset your senses and "cure" vaper's tongue syndrome.
When dehydration is to blame for your vaper's tongue, the logical solution is to drink more liquids, preferably water, but you should also try gargling and swishing a bit of water, and brushing your tongue to remove that thin film I mentioned earlier.
Dealing with vaper's tongue syndrome can be a pain, but at least now you know it's a very common problem for e-cigarette users and that there are ways to prevent and treat it.
However, although vaper's tongue is most often to blame when an e-liquid doesn't taste the way it used to, sometimes the juice does indeed change flavor. For example, I recently came across some unusually thick 100% vegetable glycerine e-liquids that were very palatable in the beginning, but seemed to change taste after a couple of refills. I soon discovered gunk had gradually built up on the heating element of the atomizer and was giving off a slightly burnt taste.