Imperial Tobacco, the world's fourth-largest cigarette company by market share, has revealed plans to develop its own electronic cigarette or acquire one of the many existent e-cig brands, as profits from tobacco cigarette sales continue to drop.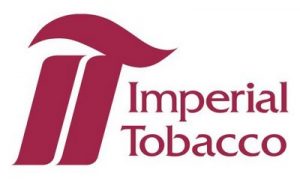 Like most other cigarette companies operating in Europe and the United States, the maker of popular analog brands like Davidoff or Gauloises is currently fighting a tough consumer climate, and looking for other ventures to remain profitable and keep share-holders happy. Its latest idea – to enter the electronic cigarette market. "We're looking at opportunities and we're actively developing in that area at the moment," Imperial Tobacco Chief Executive, Alison Cooper, said on Tuesday, adding that the group is "open-minded" to making acquisitions. The company's intentions to invest in the vaping business were revealed in 2012, when it set up subsidiary Fontem Ventures to develop, among other thing, electronic cigarettes. Last year, Imperial Tobacco also took an "undisclosed stake" in an e-cigarette company, although the current relationship between the two remains unclear. "E-cigarettes are growing at a phenomenal rate because of cigarette restrictions . . . we've been monitoring that and we want to build our knowledge and understanding of the industry," Alex Parsons, Imperial's director of communications, said at the time.
Imperial Tobacco is following in the footsteps of other tobacco companies, including Lorillard, which acquired Blu eCigs, Reynolds American, who are developing their own e-cigarette, or Altria and British American Tobacco which recently announced they will be investing in electronic cigarettes. The rapidly growing smokeless cigarette industry must seem pretty tempting right now, despite its limited size compared to the tobacco cigarette market, as some analysts predict e-cigs could overtake analogs within the next ten years. As we previously reported, tobacco cigarette sales are on the decline in developed countries, and nobody expects things to get better any time soon. Analysts had been expecting Imperial Tobacco to post a 5.6 percent share growth, but adjusted earnings fell 3.1 percent per share, for the six months to the end of March.
via Yahoo/Reuters