The Altria Group, owner of the largest US cigarette maker, Phillip Morris USA, and British American Tobacco have both announced plans to enter the increasingly profitable electronic cigarette business. The two tobacco companies are playing catch-up with competitors Lorillard and Reynolds American, who have already established a foothold in the industry.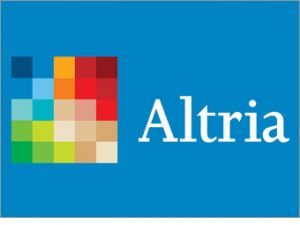 People have been speculating about Altria's intention to join its Big Tobacco rivals in the fight for electronic cigarette users for some time now. Lorillard acquired Blu eCigs last April and their investment has already started paying off, after the e-cigarette company contributed $61 million to Lorillard's total net sales. Reynolds went a different route; instead of acquiring an established e-cigarette brand, they opted to develop their own product, the Vuse, which has been in very limited test market, but is likely to land on retailers' shelves very soon. It was just a matter of time before tobacco giant Altria decided to follow its' rivals example and finally enter this infant yet already incredibly profitable industry. Last week CEO Martin Barrington  finally announced the company is planning to introduce its own electronic cigarette in the second half of this year.
As we recently reported, US tobacco cigarette sales have been declining for years, and analysts predict 2013 to be the national industry's worst year yet. So it makes sense for Big Tobacco companies to direct their attention to new and promising products like the e-cigarette, even if it threatens to cannibalize their profits from conventional cigarettes. Altria's first quarter US sales volume decreased 5.2 percent, with its main brand Marlboro tumbling 5.5 percent, so Barrington probably thought this would be a good moment to reassure shareholders that the company is exploring new ways to remain profitable. According to Altria's Chief Executive Officer, the company "has devoted significant product development" to its own electronic cigarette. Although he didn't go into details about their upcoming e-cig, Barrington said it would be introduced by subsidiary Nu Mark, which specializes in developing alternative tobacco products, in the second half of 2013.
The Altria boss said that although the electronic cigarette market "is small, of course, relative to traditional tobacco products, there is no denying that adult tobacco consumers have shown some interest in it". Many of the details are till being worked out and Barrington said that "a lot of that will be defined by what the FDA has to say about how they intend to regulate these products." It is yet unclear if Altria is planning to actually develop its very own electronic cigarette, or make an acquisition like it entered the smokeless tobacco industry by buying snuff maker UST Inc. in 2009. "It certainly has the financial flexibility to go the acquisition route," said Bloomberg analyst Kenneth Shea.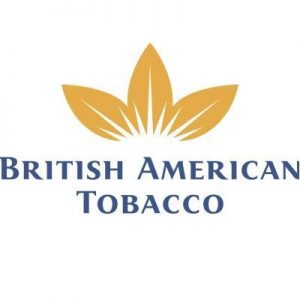 At around the same time, Richard Burrows, chairman of British American Tobacco released a statemented that the company has begun work on developing electronic cigarettes. "Our subsidiary Nicoventures is preparing to launch its first nicotine inhalation product in the UK and through our recent acquisition of CN Creative, another British company, we are now exploring the development of electronic cigarettes," Burrows said in his speech at the company's annual general meeting. He also happened to acknowledge that e-cigarettes and other nicotine-based products are indeed healthier than analogs. "The key here is that the scientific community widely agrees that it is the toxicants in tobacco and tobacco smoke, not the nicotine, that cause the majority of tobacco related diseases," Burrows said.
Sources: Los Angeles Times, British American Tobacco