A team of Italian scientists followed a small group of young, daily e-cigarette users who had never smoked tobacco for a period of three years in order to analyze the effects of vaping on their health. They recently presented their findings at the 2017 Congress of Asian Pacific Society of Respirology (APSR) in Sydney.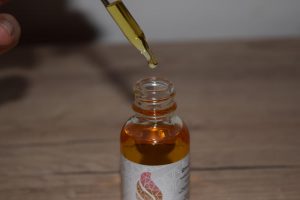 One of the main arguments of vaping opponents and lawmakers pushing for strict regulations on electronic cigarettes is that despite the overwhelming scientific evidence that vaping is considerably less dangerous than smoking, we just don't know what long-term effects it has on users' health. There is some logic to that, although one might argue that even short-term evidence of the relative harmlessness of vaping makes it a healthier alternative to smoking tobacco.
Luckily, we now have the results of the longest e-cigarette study ever conducted, and they pretty much confirm what other scientists and public health experts have been claiming for years – e-cigarette use is much safer than smoking tobacco.
Professor Ricardo Polosa, a respiratory physician at the University of Catania and internationally recognized expert on tobacco harm reduction, presented the findings of 3.5-year-long study on the effects of vaping on the health of young daily e-cigarette users who had never smoked tobacco, at the recent 2017 Congress of Asian Pacific Society of Respirology (APSR) in Sydney, Australia.
One of the major caveats of this historic research is the small number of participants – 9 young never-smokers who used e-cigarettes every day, and 12 age- and sex-matched non smokers who didn't use e-cigarettes, for control. Polosa told the audience at APSR that he and his team simply had trouble finding never-smokers that vaped every day, which makes sense, considering that the vast majority of e-cigarette users are former or current smokers.
To find the 9 individuals included in the study, they appealed to vape shop owners, asking them to ask their regular customers a few questions about their smoking history and vaping habits. Those who had smoked less than 100 cigarettes in their lifetime and used e-cigarettes on a daily basis for at least 3 months were accepted into the study.
From June to September of 2013, participants were invited to the Centro per la Prevenzione e Cura del Tabagismo (CPCT) of the University of Catania for a free medical checkups, where Polosa's team recorded their vital signs (blood pressure, heart rate, body weight) and measured their lung function, respiratory symptoms, and airway inflammation. Details regarding their use of electronic cigarettes (current hardware, e-liquid nicotine strengths and flavors, daily e-liquid consumption) were also recorded.
After their baseline checkups, participants were asked to return to the CPCT for three additional follow-up visits, conducted 12, 24 and 42 months after their initial visit.
Upon analyzing all the data collected throughout the 3.5 years of the study, and comparing the results of the daily vapers to the non-smoking, non-vaping control group, Professor Polosa and his team found that there were no significant changes between the two groups in regard to weight, blood pressure, heart rate, or lung function.
"In a small sample of young-adult never-smoking, daily EC users who were carefully followed for approximately 3½ years, we found no decrements in spirometric indices, development of respiratory symptoms, changes in markers of lung inflammation in exhaled air or findings of early lung damage on HRCT (high resolution computed tomography), when compared with a carefully matched group of never-smoking non-EC users," the Italian researchers concluded. "Even the heaviest EC users (i.e. those with the highest e-liquid consumption and longest vaping history) failed to exhibit any evidence of emerging lung injury as reflected in these physiologic, clinical or inflammatory measures. Moreover, no changes were noted in blood pressure or heart rate."
You're probably wondering why Professor Polosa decided to conduct his study on never-smokers, when the majority of e-cigarette users are former or current smokers. It was basically the only way to accurately measure the impact of vaping on human health. Similar studies on former smokers have been conducted before, but it was very difficult to distinguish between the long-term, irreversible damage caused by smoking and the effects of vaping on participants' health.
Take COPD, for example. This chronic diseases progress even after smoking cessation – although at a much slower pace – so it's hard to identify whether vaping causes or exacerbates COPD symptoms in patients who had previously smoked. In his study, Polosa found no signs of early lung damage in young, daily e-cigarette users who had never smoked more than 100 tobacco cigarettes in their life.
While this study is likely to be contested by opponents of vaping, because of its small sample size, is is important for several reasons. First of all, it's the closest thing we have to a long-term clinical study on the effects of vaping. 3.5 years may not be very long, but most other studies on vaping only last a few months to a year, so this is a significant period of time, by comparison.
Professor Polosa's study was done on humans, taking into consideration real-life vaping conditions. A lot of the sensationalist studies featured in the media are either done on animals or lab-grown human cells, neither of which provide are relevant to human use.
Over the past five years, Professor Ricardo Polosa has been actively involved in research on the effects of vaping on human health. Last year, he presented a study which showed showed that switching to vaping leads to long-term health improvements in former smokers suffering from asthma.