Last year, leading tobacco analyst Bonnie Herzog of Wells Fargo predicted electronic cigarettes will overtake tobacco cigarettes in the next decade. Lately, she confirmed that projection, adding that Big Tobacco will probably take over most of the market, leaving a few niche brands to battle for the rest.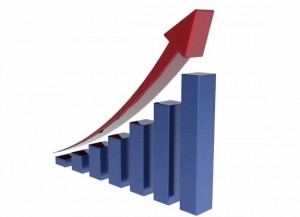 While the tobacco companies are struggling to keep profit margins up and stop the steady decline in sales, the electronic cigarette market is growing at a rapid pace. Most analysts predicted overall e-cig revenue would reach $1 billion in 2013, but according to Wells Fargo analyst Bonnie Herzog we're already past that milestone. She estimates US e-cigarettes sales will reach around $2 billion by the end of the year and up to and up to $10 billion by 2017. The leading tobacco analyst also believes the battery-powered devices will overtake analogs in the next 10 years, but if you think that means you might live to see the end of Big Tobacco, you're sadly mistaken. Herzog expects the Big 3 (Altria, R.J. Reynolds and Lorillard) to have an increasing presence in the e-cigarette market and accelerate the growth of the category. Although at this point tobacco companies are just getting their feet wet in the electronic cigarette business, with Lorillard being the only one to have national distribution for its blu brand which it acquired in April of 2012, for $135 million, the Wells Fargo Securities experts predicts electronic cigarettes will ultimately become the main revenue source for all three companies.
If Herzog's projections prove accurate, R.J. Reynolds will have $4 billion in revenue from e-cigs in 2021 compared with $3.9 billion from conventional cigarettes. The company has just launched their own e-cig brand, called VUSE, just a few months ago, but the industry is growing at such a rapid pace that by 2017 R.J. Reynolds is expected to earn around $1.8 billion from electronic cigarettes. On our site, the VUSE electronic cigarette has received mixed user reviews, but Reynolds spokesman David Howard is confident that VUSE "is going to be a leader in the category in the months and years ahead." Altria Group Inc. also launched its own MarkTen e-cig brand in Indiana, last month, while Lorillard already has an established presence through blu. Non-US companies like British American Tobacco and Imperial Tobacco have also announced their intention of entering the e-cigarette market.
Compared to electronic cigarette brands like NJOY or LOGIC, which already have an established presence in the US retail department, tobacco companies seem at a disadvantage, but Bonnie Herzog estimates that by 2023, the Big 3 will each have about 25 percent e-cig market share. She bases her estimation on a series of factors: Big Tobacco's bottomless coffers of money to invest, the companies' existing supply chain relationships with retailers and distributors, their vast experience building successful brands and their marketing databases of adult tobacco consumers. She agrees technology can play a big part in determining e-cigarette consumption, but believes building compelling brands is equally important if not more so.
But these predictions can be radically altered by the FDA's decision to regulate electronic cigarettes. "Overly restrictive regulations would favor large companies over medium- and small-sized companies, effectively destroying the diversity in the marketplace that we believe is critical to the widespread acceptance of e-cigarettes as effective, long-term alternatives to smoking," Carl Phillips, scientific director for Consumer Advocates for Smoke-free Alternatives Association, said. "However, we remain cautiously optimistic that the regulations will favor consumers and public health, which will mean not imposing the restrictions that favor large manufacturers."
So electronic cigarettes will one day overtake tobacco cigarettes, but ironically Big Tobacco reaps the profits. Money talks, I guess…
Source: Winston-Salem Journal