Electronic cigarettes are among the most popular consumer products in the world, right now, with sales growing almost exponentially and new brands entering the global market virtually every day. That's partly due to the fact that in most countries the legislation concerning e-cigarettes is still very lax. But, in countries like Belgium, where nicotine containing cigarettes and refills are classified as medication and can only be sold in pharmacies, the situation is very different.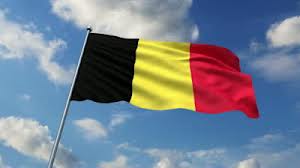 A recent investigation by Belgium's Foundation against Cancer has revealed that only 1% (90,000 people) of the European country's population uses electronic cigarettes once or less than once a week, and only 0.5% (45,000 people) use them on a daily basis. Those figures are several times lower than in neighboring France, where the number of vapers is estimated to be around 1.5 million. So why the large discrepancy?
Primarily because of the difference in legislation. While in France, nicotine-containing e-cigarettes are classified as consumer products, and are available both in specialized vape stores and online, in Belgium, they are classified as medicines and can only be sold in pharmacies. But this kind of medical regulation not only makes electronic cigarettes harder to access by consumers, it also makes the products subject to strict requirements in terms of quality, safety and efficacy. These requirements are so strict that so far no company has yet been approved to commercialize their products in Belgium.
That's why many Belgian stores sell electronic cigarettes, but no nicotine-containing e-liquid or cartridges. According to the Le Soir newspaper, users usually procure those by ordering them from other countries via the internet, by taking a trip to France, or from the black market. That last one confirms the theory that tough e-cigarette legislation negatively affects public health. Firstly, many frustrated e-cig users are bound to take up smoking again, while those reluctant to do so are left with the alternative of buying products of questionable quality from the black market.
Things may change soon, however. By 2016, Belgian law will have to be adapted to follow EU directives on tobacco products, which means companies will be able to sell nicotine-containing products without having to register them as medicine. Still, considering the many dubious clauses in the newly-adopted EU tobacco directive, the whole of Europe may actually follow Belgium's example and regulate electronic cigarettes as medical products. Yes, it's that bad…