For a variety of reasons, many of which we've covered before, governments aren't very fond of electronic cigarettes, but you would never think that using them could prevent an otherwise perfectly eligible couple from adopting a child.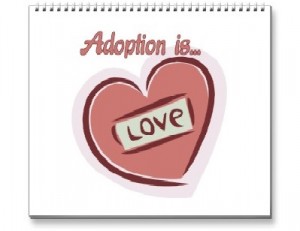 As unfathomable as this idea may seem to most of us, it's actually a sad reality. A couple in Staffordshire County, England, was recently banned from adopting a child, after a social worker saw the husband using an electronic cigarette. She told the would-be parents that the council didn't allow smokers to adopt, although, at the time, she was unsure of its position on electronic cigarettes. Later, she announced them that the council would not place a child with anyone who had used e-cigarettes in the last 12 months.
The news came as a shock to "Abigail" and "Brian", who did not want to reveal their full names, especially after undergoing months of interviews and medical tests and proving they were of sound character and financially able to take care of a child. Things appeared to be going according to plan, but everything changed when Brian was seen using an electronic cigarette.
"By then I'd stopped smoking completely and hadn't had a real cigarette in months. I was using e-cigarettes as a cessation aid, to ease the nicotine cravings," Brian told The Mail on Sunday. "When there are so many children desperate for a family and a stable home, to put up such trivial barriers is ridiculous."
Although Public Health England recently stated that the risk of passive exposure to electronic cigarette vapor is "likely to be very low", and numerous scientific studies found that they pose minimal risk, several English councils cite guidance from the British Association for Adoption and Fostering (BAAF), which recommends 'users of e-cigarettes be considered smokers' until concerns regarding the controversial devices are cleared up. At least 13 councils throughout the UK clearly state that they will not place children under five with electronic cigarette users, according to an investigation carried out by The Mail on Sunday.
"It made us feel judged and worthless, that you are a lesser person if you smoke e-cigarettes," 43-year-old Abigail said. "They seem to be seeking adopters who are perfect. But we are like lots of ordinary families." She and her husband believe they are the victims of over-zealous, politically correct social workers.
However, Professor Robert West, director of tobacco studies at University College London, said the policy was 'badly thought out' and could cause 'significant harm'.
After the couple's story was picked up by British media, Staffordshire County Council claimed it did not have a policy of refusing to place children in the care of e-cigarette users who hadn't smoked in the last 12 months. Councilor Mark Lawrence apologized to the couple, saying that they were given the wrong information, and pledged to not let something like this happen in the future.
News reports aren't clear on whether Brian and Abigail would now be able to adopt a child, but even if they were, their case remains a very clear example of the stigma associated with electronic cigarettes.