Raja Krishnamoorthi, a Democrat from Illinois and chairman of the House Oversight Subcommittee on Economic and Consumer Policy believes the FDA could help medical professional on the front lines during the Covid-19 pandemic by banning the sale of electronic cigarettes.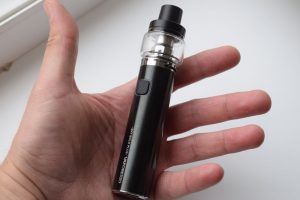 In an op-ed for The Hill, Krishnamoorthi, claims that vapers are among the most vulnerable in the case of infection with the novel coronavirus and urges the U.S. Food and Drug Administration(FDA) to pause the sale of e-cigarettes for the duration of the current health crisis. He cites the NIH's National Institute on Drug Abuse, according to which smokers and vapers put themselves "at increased risk of COVID-19 and its more serious complications". The politician also links to a study by the above-mentioned institute, which suggests that "e-cigarettes disrupt lung function, harm the lungs' ability to fight viral infections, and increase the chances of a viral infection leading to death".
Those are some powerful statements, the kind that really put the fear into readers, especially when accompanied by alleged confirmation from the National Institutes of Health. But that doesn't make them true! The reality is that there is currently no proof that vaping, or even smoking for that matter, exacerbate the risk or symptoms of Covid-19. Of course, you can find plenty of opinion pieces and recommendations from health experts and Government agencies, but they are based purely on assumptions. It's hard to believe, but it's the truth. This coronavirus and the disease it causes are so new that we virtually don't know anything about them yet. But that didn't stop Mr. Krishnamoorthi from painting vaping as a certain risk factor for Covid-19.
"These studies suggest the existing challenges to our health care system from the coronavirus are multiplied by the effects of smoking and vaping," the Illinois politician and businessman wrote in his op-ed. "While we must wait for a vaccine that can fight off the coronavirus, we already have the means to remove the added complications posed by vaping – if only the federal government were willing to act."
Hmm, that's strange, in the first sentence Krishnamoorthi mentions both smoking and vaping – still wrong, but at least he doesn't single out electronic cigarettes – and then he proceeds to suggest that the federal government can make things better by banning e-cigs? Why not actual tobacco products as well, you know, the ones we already know cause cancer, heart disease and other deadly health conditions?
Unfortunately, it gets worse… After attacking President Trump for "only" banning e-liquid flavors with the "glaring" exception of menthol, a move that in reality dramatically impacted the vaping community, Krishnamoorthi goes on to cite the Tobacco Control Act, which states that "new tobacco products on the market without authorization are illegally marketed products." That obviously includes electronic cigarette, so what better excuse for the FDA to ban them out of existence.
"Thus, the FDA could be enforcing the law against e-cigarettes today; it has simply chosen not to. The coronavirus pandemic has changed that equation. We now have the opportunity – indeed, the obligation – to take immediate action to keep the coronavirus pandemic from getting worse," the Democrat House Representative writes.
"That's why I have called on the FDA to commit to pausing the sale of all e-cigarettes by announcing that it will prioritize enforcement against them during this pandemic," he adds.
Finally, for the final nail in the proverbial coffin, Raja Krishnamoorthi also suggests that the FDA  should refrain from approving e-cigarette companies' applications to market their products as long as the Covid-19 pandemic lasts. So as if the application process for any new kind of vaping product – which costs millions of dollars for each product variant –  itself wasn't already bad enough for an industry that can't financially compete with Big Tobacco, now the FDA should flat out deny their applications.What a great idea!
"The federal government already has the tools it needs to take e-cigarettes off the market. All it lacks is the will," Krishnamoorthi concludes his rant.
I wonder if the honorable Illinois politician is aware of tobacco cigarette sales since the start of the Covid-19 health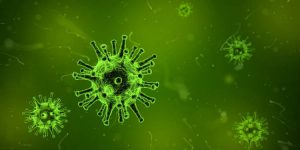 crisis. I suspect not, because he would otherwise surely declare himself worried of the fact that cigarettes sales have increased by 1.1% in the week through March 22, according to investment bank Piper Sandler. Whether that increase if because people are hoarding cigarettes or because they are simply smoking more due to stress is unclear, but still, increased tobacco sales are not a good sign for public health. And yet all anyone can talk about these days is how dangerous vaping is…
Oh, and I'm sure he has no idea of the paradox health officials around the world are struggling to explain right now. Several countries, including China and France have reported a suspiciously low number of smokers infected with Covid-19 compared to the general population, which makes no sense if everything Krishnamoorthi claims is true. But apparently things are not as cut and dry as a politician would have you believe. Science and medicine are a bit more complicated, and it seems that that addictive nicotine may actually help prevent coronavirus infection and mitigate the symptoms of Covid-19. The jury is still out on whether that is true, but then again, it's also out on whether vaping is a risk factor for Covid-19, and that hasn't stopped Krishnamoorthi and others from painting it as such.
Ever since the EVALI health crisis hit the U.S. last year and federal agencies like the CDC and FDA rushed to wrongly blame vaping as the main cause, e-cigarettes seems to have become public enemy no. 1 in terms of public health. Never mind that the the UK's Royal College of Physicians have deemed vaping to be roughly 95% less dangerous than smoking, based on an analysis of currently available research, or that several studies and surveys have shown that e-cigarettes are not a gateway to smoking for youths, or the lack of reported health problems linked to vaping.
It's time to ban vaping and save the kids, that's what it's all about. Tobacco cigarettes good, bring in billions of dollars, e-cigs bad, putting lives at risk, get'em outta here!