According to a recent report of the Federation of Italian Tobacconists (FIT), cigarette sales have dropped dramatically in the last few year, as a result of the economic crisis, counterfeiting, smuggling, a growing attention to health and the rise of electronic cigarettes.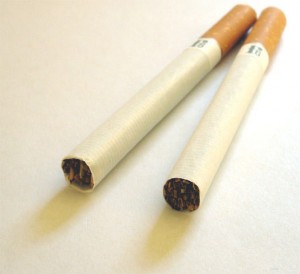 Giovanni Risso, the president of FIT says the Government lost 730 million euros in tax due to the big drop in sales. Over the last 10 years, there has been a decline of approximately 21 million kilograms of tobacco sold. This has been caused by multiple factors, including a growing attention to health, the country's financial problems and counterfeiting. However, Russo points out that out of the 21 million kilograms of tobacco, a 10 million kilogram drop was reported in the last two years (2011 – 2013), which coincidentally are the boom years of the electronic cigarette.
The Federation of Italian Tobacconists also reports a loss of 100 million euros in the form of premiums, which resulted in an extra 30 million euros in tax lost by the Government. Giovanni Risso expressed his concern regarding the steep decline in sales affecting a large sector comprising of 56,000 companies and 150,000 Italian employees.
Faced with massive losses from tobacco taxes, and acknowledging the e-cig industry was partly to blame, Italian authorities increased the tax on electronic cigarettes, making it equal to 58,5% of the cost of sale. The new tax was announced late last year and scheduled to come into effect on January 1st 2014. However, it was heavily criticized and even deemed an abuse by the Italian state, which recently forced authorities to amend the law, delaying its introduction to June 2014. This gives e-cig companies time to breathe and look for ways to stop it from ever coming into effect.
Source: Blasting News