Sean Parker, co-founder of music sharing site Napster and co-developer of Facebook, has recently joined up with an investment fund to buy a stake in one of the largest e-cigarette companies in America, NJOY.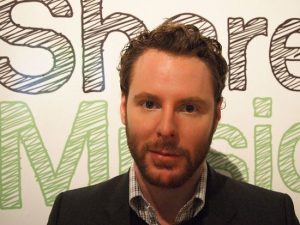 E-cigarettes have been growing in popularity at a very rapid pace, and investors are starting to take notice. The latest notable figure to back this revolutionary industry is non-other than Sean Parker, the brilliant mind behind Internet success stories like Napster, Spotify and Facebook. Along with Douglas Teitelbaum, principal of merchant bank Homewood Capital, Peter Thiel, co-founder of money transfer business PayPal, and other partners, Parker has reportedly bought a $75 million stake in NJOY Electronic Cigarettes, one of the largest brands on the US market. The secured funding is apparently going to be used for marketing, clinical trials, research and development and international expansion. "These individuals are among the world's leaders in identifying paradigm-shifting consumer technology investment opportunities, and their investment represents confidence in NJOY's model," Craig Weiss, CEO of NJOY said. "The successful completion of this capital raise underscores the growth potential for NJOY as it continues to lead the electronic cigarette market, and our ongoing confidence in the huge promise of our business."
With U.S. retail sales of e-cigarettes expected to reach $1 billion this year, a 100% increase from 2012, it's not hard to see why the market has become tempting for heavy investors, despite grim predictions regarding FDA's verdict on the issue of regulations. But Sean Parker, a well-known philanthropist actively involved in cancer research, seems interested in electronic cigarettes for more than just financial gain. "As an entrepreneur and investor, I'm drawn to disruptive companies in explosive new markets. The common thread between these companies is a missionary desire to leverage technology to change the world," he told the Wall Street Journal. I'm optimistic that the clever application of technology might someday obsolete the combustion cigarette and all the harm it causes. Solving this problem takes a world-class leadership team that brings together executives across a range of disciplines from electrical engineering, to chemistry, to consumer marketing. The proof is in the pudding: NJOY's King product has succeeded in capturing a market leadership position. Like every great technology company, NJOY has demonstrated a willingness to constantly iterate and reinvent itself. The result of this investment in innovation has been the most satisfying alternative ever created to combustion cigarettes. We are excited to be an investor in this company and to participate in the massive growth of this segment."
Douglas Teitelbaum, Parker's partner in this business venture, had this to say: "The electronic cigarette category, and NJOY in particular, show great potential. After lengthy study, Sean and I are convinced that NJOY will continue to innovate and lead the smoker away from all the negatives of combustion with their smoker familiar product. As a former smoker, and after trialing many products in search of a compelling alternative to cigarettes, I found the NJOY King to be in a league of its own in terms of flavor, brand, and product experience. There are 46 million US smokers, most all of whom are, for a variety of reasons, interested in an alternative to cigarettes that will provide the same flavor and brand reliability. NJOY's standards firmly establish their leadership role in guiding the smoker towards a better future. We are honored to put the capital behind this worthwhile effort."
Meanwhile, in an interview with The Wall Street Journal, Mitch Zeller, director of the FDA's Center for Tobacco Products, described the e-cigarette market as "the wild, wild West" in terms of regulations, but preferred not to comment on what the FDA's future regulations might look like, or when they will be made public.
via CSP
Photo credit: Amager/Wikimedia Commons