Chinese e-cigarette and e-liquid company Kimree has recently launched a new plant-based juice that, according to preliminary tests, can boost men's virility.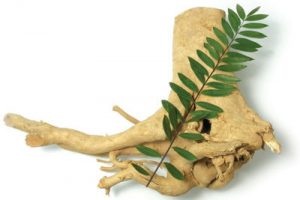 This special Kimree e-liquid apparently contains extracts from a Malaysian plant called Tongkat Ali. The wild shrub, which grows in the sandy soils of rainforests around Southeast Asia, has a reputation for enhancing male function. Malaysian men have been drinking Tongkat Ali extract coffee and tea for centuries, and modern medicine has shown that the plant – especially its roots – contains many phytochemical ingredients that can naturally enhance the production of testosterone. This is all according to the recently published Kimree press release, of course.
The Kimree e-liquid, which is apparently marketed as " Special Natural Viagra Electronic Cigarette E-Liquid", as shown in the photo below, contains pure natural Tongkat Ali extracts which quickly enter the bloodstream through the respiratory tract and lungs to boost the production of testosterone. Kimree claims this delivery system works much faster than other pharmaceutical products which can take as long as 30 minutes to take effect.
The Shenzen-based company press-release mentions that preliminary tests have shown that using the e-liquid with its proprietary STL (Straight To Lung) constant temperature electronic cigarette doesn't affect the efficacy of Tongkat Ali extracts.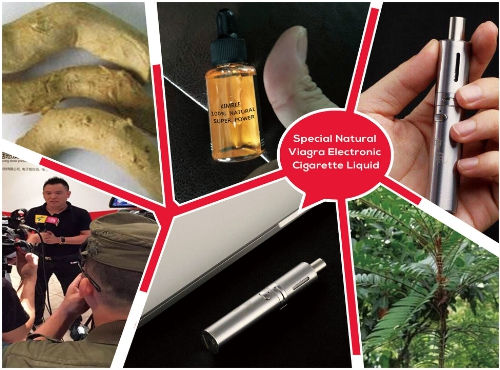 Photo: Kimree
I for one had never even heard of Tongkat Ali before today, but after doing some quick research online, I found that it does in fact have a reputation as an aphrodisiac and male potency enhancer. There are actually dozens of Tongkiat Ali supplements sold online, but I can't speak about their efficacy.
Does the Kimree e-liquid work as advertised? I'll let you know as soon as I try it, but from what I've read, a man would have to consume a pretty large quantity of strong Tonkiat Ali root extract in order get the desired effect. The problem with that is that the plant has an extremely bitter taste, which makes anything it's added to very hard to consume. But that's just something I read. You know what they say, 'don't knock it till you've tried it'.
As I mentioned in an article last year, this kind of fortified electronic cigarettes and e-liquids laced with various dietary supplements – meant to help users lose weight, sleep better or get an energy boost – are becoming increasingly popular.