The IQOS heat stick from Philip Morris International is the hottest reduced-risk tobacco product on the market right now, but one French pneumologist claims that it is just as dangerous as regular tobacco cigarettes.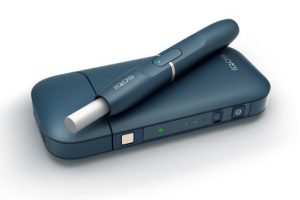 In an interview with French newspaper Le Parisien, Dr. Bertrand Dautzenberg, a pneumologist at Pitié-Salpêtrière Hospital, in Paris, said that the IQOS is not as harmless as its maker, tobacco giant Philip Morris, would like people to believe.
"No, it's no less harmful than a cigarette, it is a tobacco product," Dautzenberg said. "By claiming that this product poses less risk to our health, Philip Morris is running an illegal campaign, and French and European laws prohibit such allegations. IQOS was created to nurture addiction and seduce non-smokers. It's smoking, an umpteenth attempt to manipulate the industry. It is the same principle as 50 years ago: the filter-less blonde cigarette was invented to replace the brown one, but a Kalashnikov and a pistol have something in common, they both kill."
Asked what exactly the IQOS contains, the French doctor said: "First of all, tobacco with carcinogenic products, just like a regular cigarette. Philip Morris claims that the tobacco is heated, not burned. That is false. It is slightly burned and releases some carbon monoxide. They added vegetable glycerin to make it look like vapor. But you're vaping tobacco."
But is the IQOS similar to an electronic cigarette? "That's what Philip Morris wants us to believe," Dautzenberg says. "But there's a red line that shouldn't be crossed. The electronic cigarette is a substitute, but an IQOS stick is smoked in five minutes. So we want to smoke another, and these nicotine peaks are addictive.
"That's not the case with electronic cigarette," the esteemed pneumologist says. We vape throughout the day, and there is actually a decrease in the number of nicotine receptors in the brain. The two products – e-cigarettes and the IQOS – must be differentiated."
The Philip Morris IQOS is coming to France in May, after having been launched in multiple test markets in the last couple of years. It is already being hailed as a commercial success by the tobacco company, but Dr. Bertrand Dautzenberg doesn't think it will catch on in his country.
"Twenty years ago, this kind of product had already been launched on the market and it was a flop. Today, half as many cigarettes are being smoked every day, and we have the Evin Act of 1991, which prohibits tobacco advertising. Faced with this decline, tobacco companies attempt to reinvent themselves.  The IQOS has already been marketed in several countries, and a shop has even been opened in London. It is as classy as a Nespresso boutique, it's goal is to sell."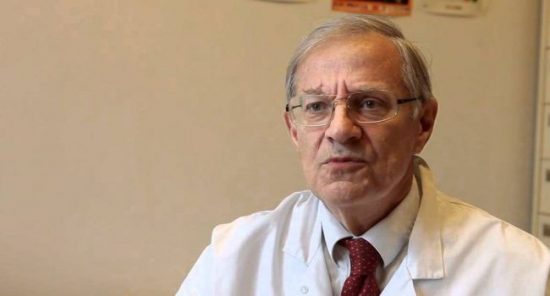 We first wrote about the IQOS when it was announced, in 2014, and to this day that article has remained one of the most popular on Vape Ranks. Judging by the comments, people who have tried it are crazy about it, and those that haven't are trying to get their hands on it.
But Dautzenberg isn't the first scientist to be critical of the PM heat stick. Two years ago, Steve Stotesbury, head of scientific regulatory affairs at Imperial Tobacco, said some pretty nasty things about it. He claimed that "there's a lot of black crud in the iQOS device after using it" and that "it smells like an ashtray".  He and his team at Imperial had tested the device and found that the same processes that occurred in a regular tobacco cigarette also occurred in the IQOS.
"While iQOS is capable of reducing harmful compounds associated with cigarette smoke by a factor of ten, an e-cigarette is capable of eliminating most of them completely," Stotesbury said at the time.
Everyone put his harsh criticism on the fact that he was working for a competitor of Philip Morris, but now Dr. Bertrand Dautzenberg seems to be confirming his claims. What is it they say, 'where there's smoke, there's fire'?