Marlboro-maker Phillip Morris International has finally launched the much talked about IQOS, a smokeless cigarette that has been described as a hybrid between analogs and electronic cigarettes. The new device uses real tobacco refills, but instead of burning it to produce hazardous smoke and tar, it heats it to produce tobacco-flavored vapor.
For many, e-cigarettes have proven to be a viable alternative to smoking, satisfying their craving for nicotine through a familiar hand-to-mouth gesture. However, there are also many smokers who find the taste of real tobacco so difficult to replace that they continue to risk their lives by continuing to smoke. They are the ones Phillip Morris International hopes to sell their new IQOS smokeless cigarette to.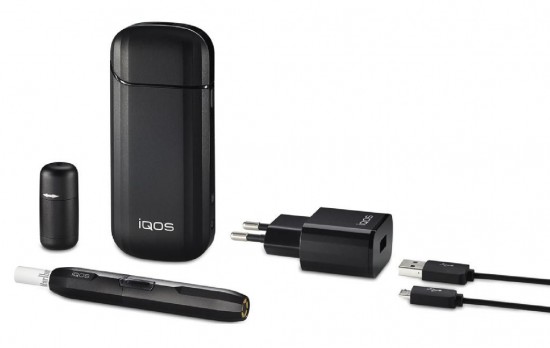 On November 21st, the tobacco giant launched its new device in Milan, Italy, after previously making it available on the other side of the globe, in Nagoya, Japan. These two tests market will give the company an idea of whether the IQOS can indeed compete with the already hugely popular electronic cigarette in the reduced-risk product market, which Phillip Morris CEO André Calantzopoulos believes is the company's "greatest growth opportunity in the years to come".
The IQOS smokeless cigarette looks a lot like a second generation vaporizer, but is very different from modern electronic cigarettes in terms of functionality. Instead of nicotine-laced e-liquid, it uses actual tobacco in the shape of small Marlboro cigarettes that are heated at high temperatures, but not burned. The miniature cigarettes, called "HeatSticks", are inserted into the IQOS heating device, leaving out the filter, which even has the Marlboro name written on it. Tobacco cigarettes burn at around 800 degrees Celsius, but the IQOS only heats the tobacco to 350 degrees, delivering a mouthful of tobacco-flavored vapor, but no smoke and tar. From what I've read, the tobacco is soaked in propylene glycol which helps produce the vapor.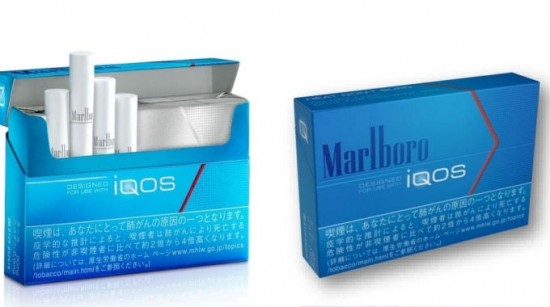 According to PMI statements, the IQOS is the result of over ten years of research and development and around $2 billion dollar in investments. Needless to say the company has a lot riding on this, especially since its traditional tobacco product sales in developed countries have been on the decline for years. Sustained public health campaigns, increasing tobacco taxes and marketing restrictions make a growth in the cigarette sector very unlikely.
But the success of the IQOS is dependent on the reduced risk the product allegedly offers. I say allegedly, because while there is ample evidence that electronic cigarettes are indeed safer than analogs, the same cannot be said about Phillip Morris' new products. Apparently, medical tests are already underway in Switzerland, and results are expected in the next year or so. For the time being, the IQOS is subject to the same level of taxation as conventional cigarettes, and its packaging contains a clear warning that it "can be hazardous to your health".
The iQOS starter kit is currently priced at €70 ($87), while a pack of 20 HeatSticks costs €5 ($6). The devices are currently produced at a pilot factory in Bologna, Italy, but if it proves successful in its test markets, Phillip Morris plans to build a larger one capable of producing up to 30 billion HeatSticks per year.