BD Vape Precisio RTA Review
I don't usually do reviews of MTL atomizers, but there was just something about the new BD Vape Precisio RTA that caught my eye. I hadn't really heard anything about BD Vape, but the clean and elegant design of this atomizer really intrigued me. I later learned that BD Vape is essentially the high-end division of French manufacturer Fumitech, and that only got me more interested in giving the Precisio a try. Let's check it out:
A Look at the Contents
The Precisio RTA comes in a cylindrical cardboard packaging, similar to the the boxes used by Augvape for their BTFC RDA or Intake RTA. It features a bunch of warnings in various languages, some technical specifications, a list of contents as well as a life-size picture of the MTL atomizer inside.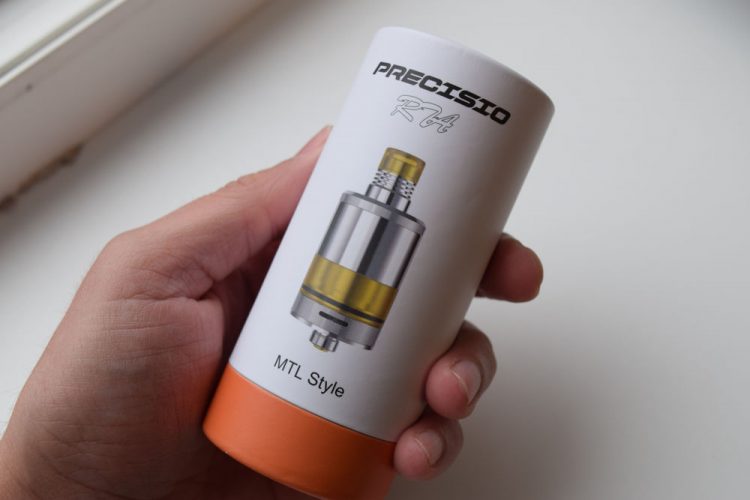 After removing the RTA and the Styrofoam holder it sits on, you will find a small bag of a accessories and one of those orange tri-tools we've seen bundles in atomizer kits so many times. Inside the box we have some organic cotton for wicking, some rubber o-rings, spare screws for the build deck, a spare connection pin, as well as two pre-made MTL coils. That really earned BD Vape some points with me, as I didn't have any thin wire around when I started this review, so they made by job a lot easier. All in all, a nice kit, complete with everything you need to start vaping, minus the e-liquid.
Design and Build Quality
As I mentioned in the opening paragraph, BD Vape is supposed to be the high-end division of Fumitech, so I guess it makes sense that the overall design as well as the machining of the Precisio MTL are some of the best I've ever seen in all my years as a vape reviewer. Everything, from the beautiful Ultem and stainless steel combination, to the fine knurling on the base and top cap of the Precisio, just screams quality and elegance, so if you're looking for something more high-end on a budget, definitely give this little guy a chance.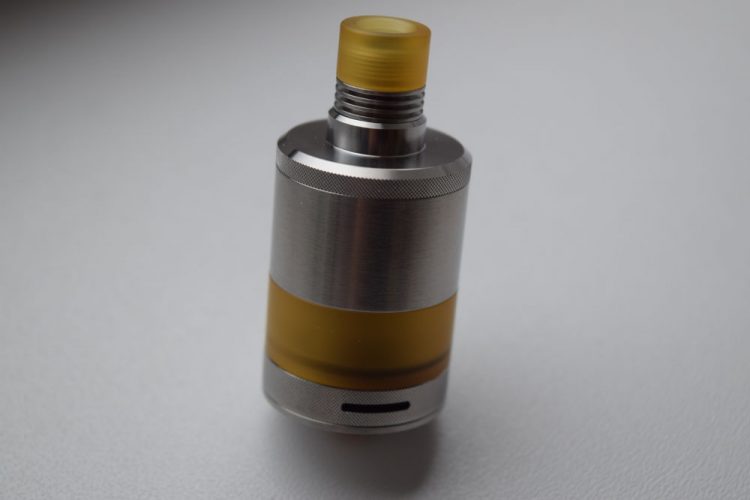 The Precision MTL RTA measures 22mm in diameter and 53mm from the base to the drip tip. It's made primarily of stainless steel and Ultem, and comes in two color variants – SS and carbon black. I know BDVape also launched a "Dark Night" limited edition, which had a different texture, but I don't know if you can still find it anywhere.
Starting from the top, we have a metal 510 drip tip with a removable Ultem tip that not only protect your lips from getting burned in case the metal gets too hot, but also matches the Ultem e-liquid reservoir. Then we have a very thin top cap that would probably be tough to unscrew if not for the fine but very grippy knurling on the sides. Removing the top cap reveals two very large fill ports that allow you to use virtually any type of bottle or dropper to fill the tank below.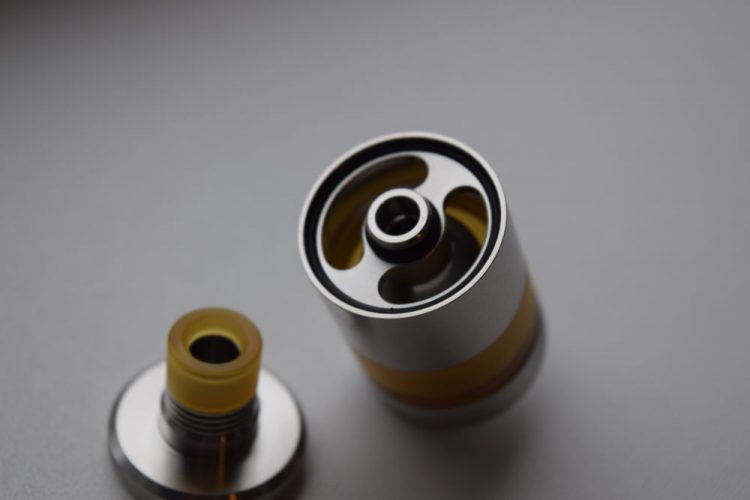 The metallic body of the BD Vape Precisio is virtually flawless, meaning I was unable to spit any scratches, spots or other imperfections, which is very unusual for budget atomizers like this. The yellow Ultem glass is perfectly machined as well, same as the base and airflow control ring at the bottom, which feature the same type of knurling as the top cap. On the very bottom of this MTL RTA we have some branding, a serial number and a gold-plated, adjustable 510 pin.
On the inside, the Precisio impresses with its simplicity. The build deck is very easy to figure out and build-on, which make this atomizer one of the most user friendly MTL RTAs I've ever used. You just unscrew the two flat-head screws on the deck a bit, pop the leads of one of the included coils under the screws, tighten them down with the tri-tool, make sure the coil is positioned right above the two airflow slots, prime the coil, and you're ready for wicking. It's just that easy!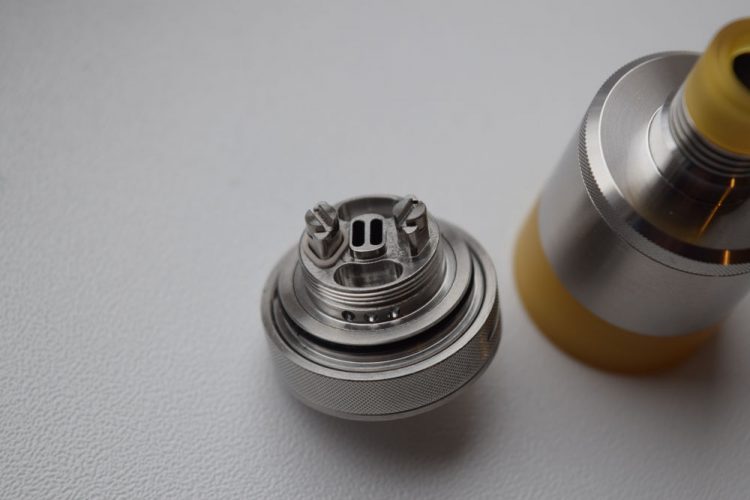 As always, wicking is crucial to an enjoyable vaping experience, but keep in mind that everyone has their own wicking style. I like to thin out the cotton with a small screwdriver, and cut the leads just short enough that they go into the wicking slots but don't reach the bottom. Other people leave their cotton thick and fluffy and cram it into the wicking slots, and that seems to work for them, but I get a muted flavor that way. If you don't have too much experience, just experiment and see what works for you.
Once you're done with mounting the coil and wicking it, add a few drops of e-liquid on your cotton leads and fire off the coil a couple of times to prime it. This way, you ensure that you don't accidentally get a dry hit when you have your first vape.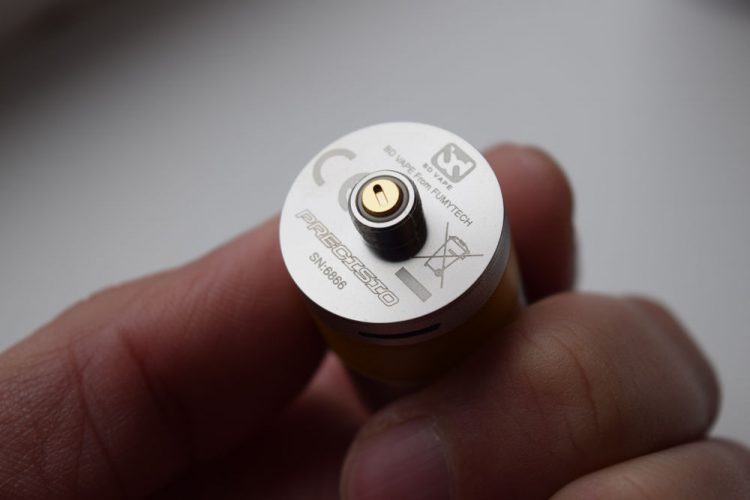 The words I would use to describe the Precisio MTL RTA are well-made and user-friendly. It's very easy to build-on and set-up, and the build-quality and design are very impressive for its price.
How It Vapes
Great design and build-quality are very nice, but if an atomizer doesn't vape well, what's the point of buying it, right? Well, luckily the BD Vape Precisio not only looks good, but vapes very nicely as well. Whether you enjoy a tight, cigarette-like draw, or a looser, borderline DL draw, you can get a pleasurable vaping experience thanks to the adjustable airflow system of the Precisio RTA.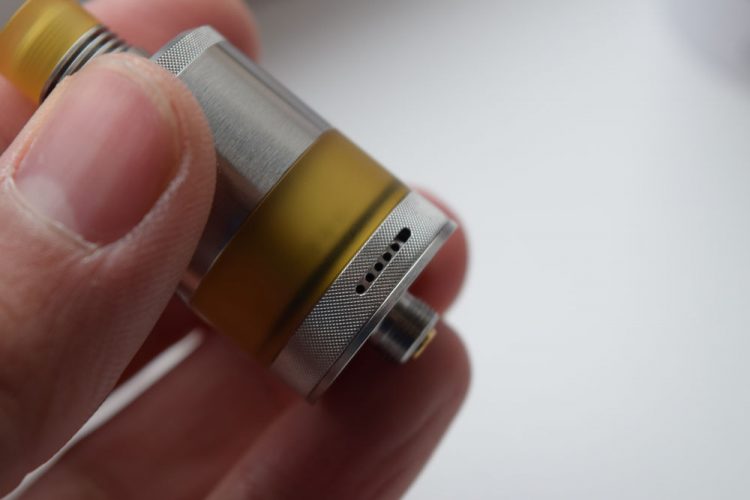 Personally prefer a very tight draw, so I mostly used this RTA withe airflow almost closed off completely, but you can set it up in various ways. The one and only airflow slot can be switched from one large cyclops-style hole to one or multiple smaller holes for a tighter draw. I personally couldn't even use the Precisio in MTL mode with that large slot, so I only used it with the smaller holes, closing them down to tighten the draw. In the end, I ended up finding the sweet spot at about half of a hole.
Airflow and draw tightness are subjective but the main takeaway here should be that the BD Vape Precisio allows you to vape however you like, whether you prefer a tighter or a looser mouth-to-lung vape.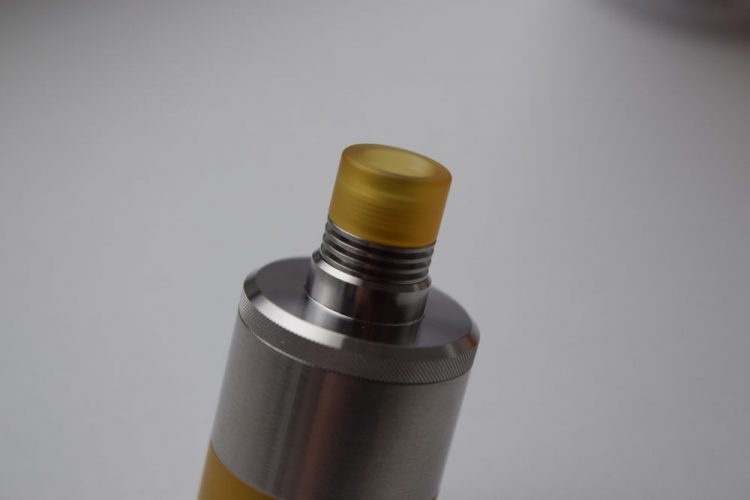 Flavor-wise, the Precisio doesn't disappoint. You get a clean vape, although at just half-a-hole of airflow open, it's not the most flavorsome vape as there really isn't a lot of air hitting the coil from below, but if you don't mind a looser draw you can open up the airflow a bit more and get a more flavorful vape.
Conclusion
The BD Vape Precisio was the first MTL I reviewed in a long time, and it made me realize just how much I've missed this type of atomizers since my days reviewing the original Digiflavor Siren. It's one of the nicest looking and most high-quality atomizers I've used in a while, and it's very versatile, delivering a satisfying MTL vaping experience regardless of whether you prefer a tight or a loose draw. And there's no beating the $40.90 price, either.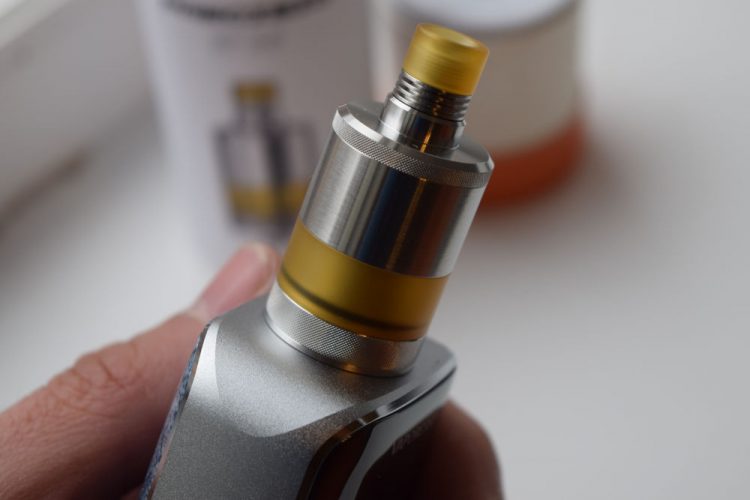 The BD Vape Precisio MTL RTA was sent to me by Heaven Gifts, for the purpose of this review.