MYUZ Astora 2 Review
I had never heard of MYUZ prior to being asked to review the new Astora 2 pod system, but since I'm always eager to try new vape gear, I was willing to give it a shot. This was one of those times when I didn't even bother googling the device before accepting to to the review, so imagine my surprise when I received a vape pod that looked suspiciously similar to a pod system I had already tested over a year ago…
A Look at the Contents
The MYUZ Astora 2 comes in a rectangular cardboard box with a picture of the device on the front, and a list of contents, as well as some age restriction warnings and manufacturer information on the back.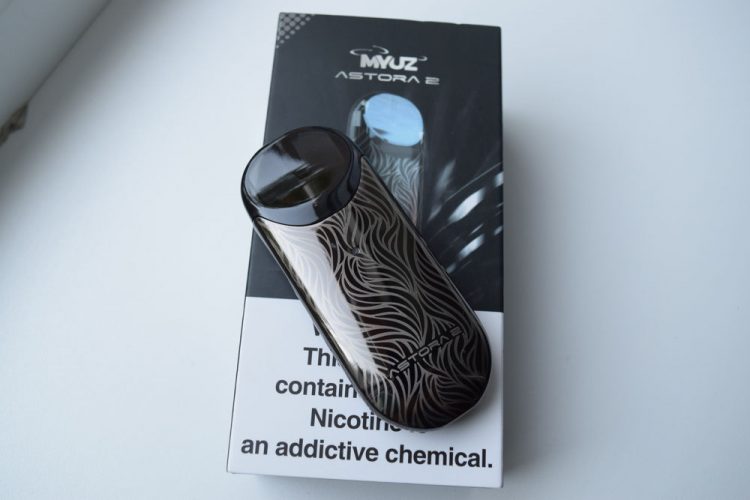 Inside the box, we have the Astora 2 mod and included pod sitting in two Styrofoam holders, a micro-USB cable for charging, and a user manual. I would have loved to see an extra refillable pod included, but I've been asking for that from all manufacturers, and some will just not listen, so I'm used to it.
Design and Build Quality
Honestly, there is no point in going into details about the design and build quality of the MYUZ Astora 2, as it is essentially a rebranded Wismec Motiv 2. I though it looked familiar as soon as I saw its picture on the box, but after holding it in my hand, I just had to whip out my old Motiv 2 pod for comparison. They are identical in both size and look, down to the design of the pod mouthpiece and the small LED battery indicator. This one has the MYUZ branding on it, obviously, but other than that it's pretty much identical to the Wismec pod system.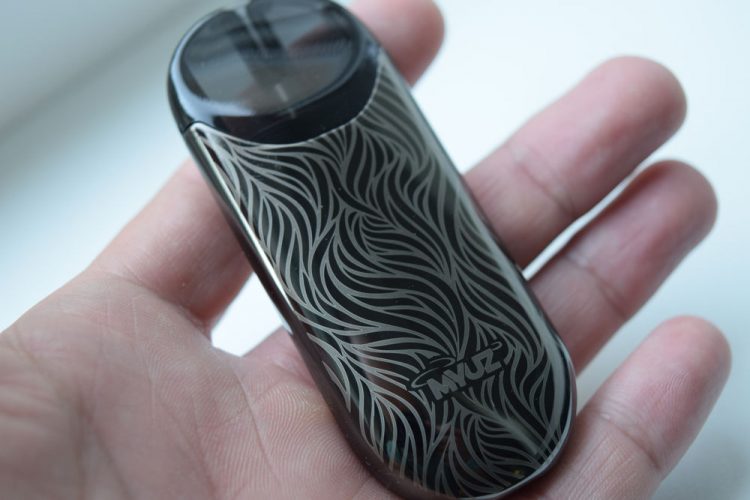 A closer inspection reveals some minor differences between the Astora 2 and Motiv 2 refillable pods. The fill port design is different, with the former having the entire bottom of the pod acting as a plug for the fill port, while the Motiv 2 has a classic rubber plug. The inner workings of the pods look  bit different as well, but it's nothing major. At the end of the day, this is still a blatant rebranding of an existing device.
I should have done my research before accepting to do this review, as the manufacturer of the Astora 2 is a company called MyVapors, which actually operates an online vape shop, so they probably just took the Motiv 2, slapped their own branding on it and started selling at as their own brand, the way supermarkets do. Nothing wrong with that, it's just business, but there's no point in wasting time on a device we already know everything about.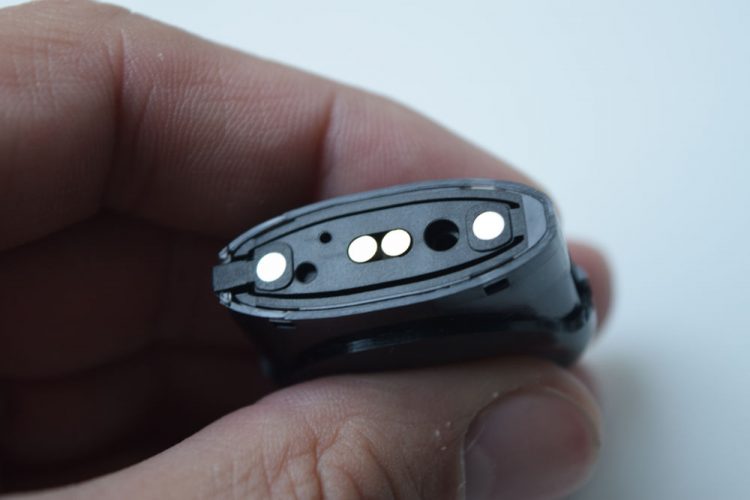 Battery Life and Performance
Like the original Wismec Motiv 2, the MYUZ Astora 2 has a battery capacity of 500mAh, and features vape-while-charging technology. It has the same multi-colored LED battery indicator as well.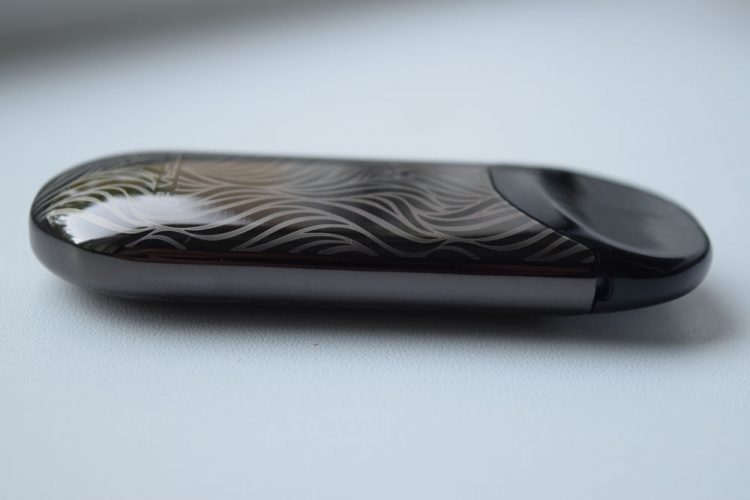 In terms of actual performance, I can't say anything bad about the Astora 2. If you liked the Motiv 2, you're going to like this one as well, as it's literally the same device with a different name on it. If you haven't tried the Motiv 2 yet, it's right between a loose mouth-to-lung and a tight direct lung, so you could say it tried to satisfy both styles of vapers. I liked it when it came out, over a year ago, but we've seen a lot better devices come out since (VooPoo Vinci and Lost Vape Orion Plus come to mind) so I can't say I'm that impressed with it now.
It's still a decent pod system, there's just nothing innovative, or even intriguing about it.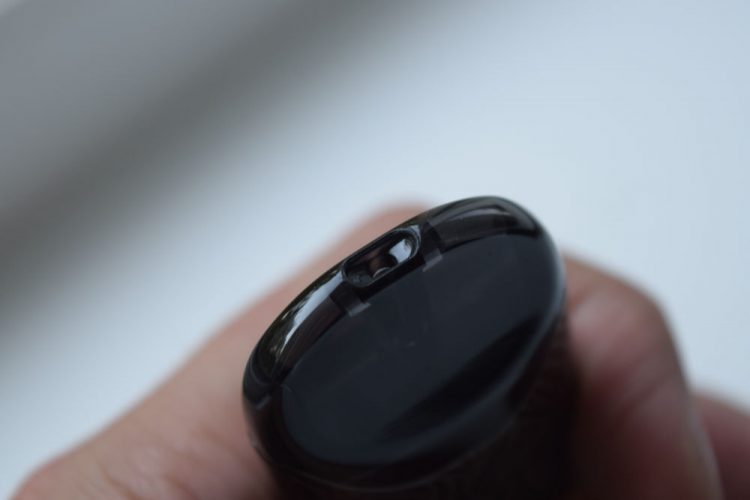 Conclusion
The MYUZ Astora 2 is a rebranded Wismec Motiv 2 and that's pretty much all I have to say about it. For more information, check out my review of the original Motiv 2 pod system, as they are literally the same device.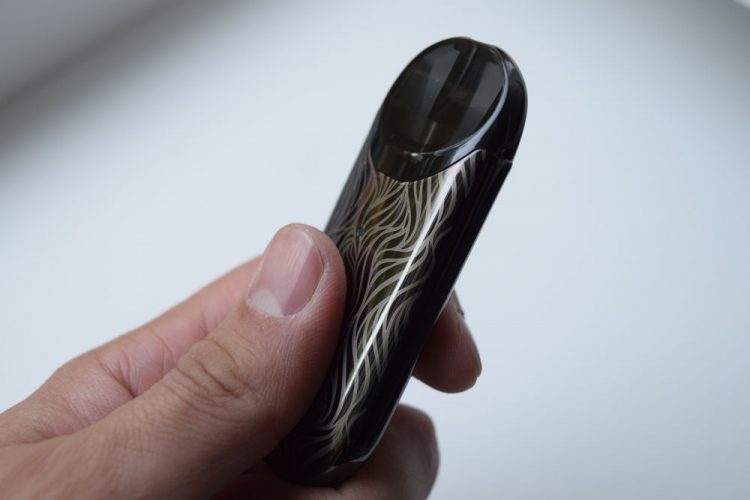 The Astora 2 pod system was sent to me by VapeSourcing for the purpose of this review. They currently have it in stock for just $17.90.