The Clean Vape E-Liquid Review
There is a lot of controversy surrounding Diacetyl, Acetyl Propionil and Acetonin in e-liquid. Some companies openly admit to using these substances to maker their juices smoother and more buttery, but research has shown that when inhaled they can lead to serious health issues, like the much talked about Popcorn Lung disease. Luckily, there are a few companies that you can rely on for dikotone-free e-liquid, and The Clean Vape is definitely one of the most trustworthy ones. They offer all sorts of delicious flavors, from fruits and cereal to french toast, but they just don't use these potentially hazardous compounds to enhance the taste.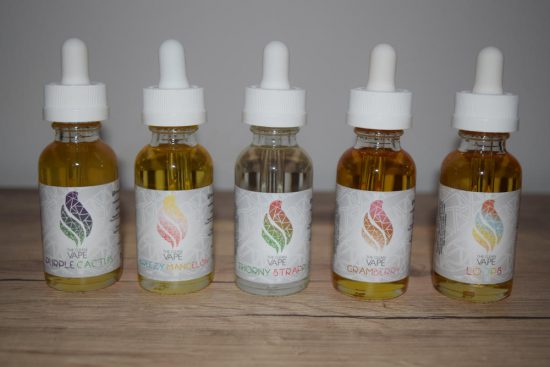 Based in Southern California, The Clean Vape have been around for a while now. I think the first time I heard about them was about two years ago, while researching Diacetyl and Acetyl Propionil for an article, and seeing them mentioned as one of the few companies producing 100% dikotone-free juice. Unfortunately, being based in Europe and all, I never had the opportunity to actually try out their juice (overseas shipping is kind of expensive). But, about a month ago, I was contacted by the company about doing a review, and I immediately accepted.
The Clean Vape has a wide range of available flavors – 22, at the time of this writing – so they couldn't really send me all of them, but I got a chance to try 5 of them and get an idea about the quality of the juice in general.
Before we get into the nitty gritty, I want to talk a bit about the packaging, PG/VG ratio and nicotine options.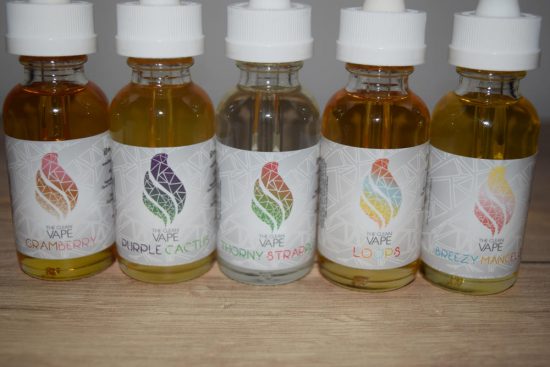 The samples I received came in 30 ml glass dropper bottle, but The Clean Vape also offers 15 ml juice shots, as well as 60 ml and 120 ml bottles. 15 ml doesn't really make sense if you're going to vape the e-liquid in a sub-ohm atomizer, so I think the 30 ml bottles a re perfect if this is you're first time trying the juice. If you like it, you can always move up to the larger bottles for your subsuquent purchases.
Presentation-wise, The Clean Vape does a great job of keeping things simple and interesting. The bottles feature the company's leaf-like logo in different color combinations for each flavor, a discrete geometric pattern background, as well as all the info you might be interested in. You have the PG/VG ratio – all juices are 70VG/30PG, nicotine strength, ingredients, as well as the flavor profile. the names can be a bit confusing, so it's nice to know exactly what the juice is supposed to taste like.
I went for the 3 mg/ml nicotine option, but The Clean Vape also offers all flavors in 0, 1.5, 4.5, 6, 9 and 12 mg/ml nicotine strength.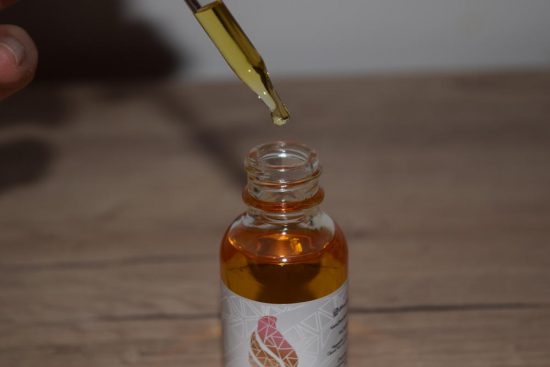 Now that we're done with the introduction, let's talk about the flavors I got to vape:
Purple Cactus – This is supposed to be a blend of grape, cactus and lychee, and it's pretty much the definition of an all-day vape, in my opinion. Grape is the dominant flavor in this refreshing cocktail, and it reminds me a lot of Lucky Lindy by Linderbergh, my all-time favorite grape e-liquid. It's a tasty white grape with none of the artificial notes you usually get from grape or grape candy vapes.
This was my first cactus vape, so I wasn't very familiar with the flavor, but according to my senses, it tastes "green" and slightly sour. That doesn't sound very good, but it actually works very well in combination with the flavorful grape and the light lychee notes.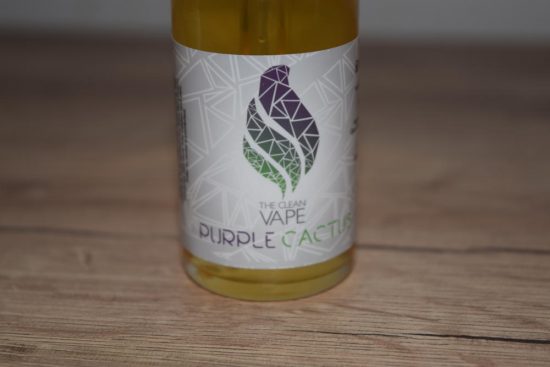 Purple Cactus is not a sweet fruity vape, so if you're into that sort of juice, you'll probably be a little disappointed, but if you're looking for something refreshing with not much added sweetness, this is definitely a must try. Oh, and the low sugar content makes Purple Cactus very easy on your coils.
Loops – As the name suggests, this is The Clean Vape's version of the popular Fruit Loops breakfast cereal, with an extra shot citrus. In fact, the citrus notes are so strong that they could have simply named this juice Citrus Loops, that would have been way more accurate. The citrus is so strong that it was pretty much impossible for me to detect what other fruit flavors are in this stuff.
That's not to say that Loops is a bad e-liquid. It's actually one of the best fruit cereal vapes I've ever tries, but I just wanted to point out that if you're expecting a sweet, fruit cereal taste, you're in for a surprise. It's a nice surprise, as citrus and cereal make apparently go very well together, but a surprise nonetheless.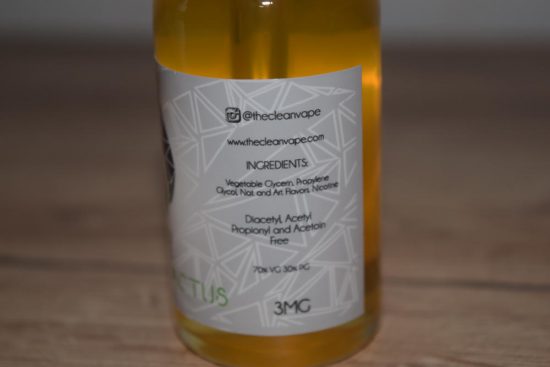 The strong citrus is very bold on the inhale, but the delicious cereal takes the lead on the exhale, blending with the fruitiness and leaving you dying for another mouthful of delicious vapor.
Breezy Mangelon – This is another fruity combination best served on a hot summer day. And since it's a scorching 40 degrees Celsius outside as I'm writing this review, a cool fruit vape is just what the doctor ordered. Breezy Mangelon consists of mango, watermelon and coconut, with a bit of menthol for an added cooling effect. I'm sweating like a sinner in church, but every time I take a hit of this juice, I just close my eyes and imagine I'm on a tropical beach enjoying a refreshing drink. That helps.
The mango is the strongest flavor all throughout the vape, with the coconut and watermelon only making their presence felt merely as aftertastes, and even then, they are very discrete.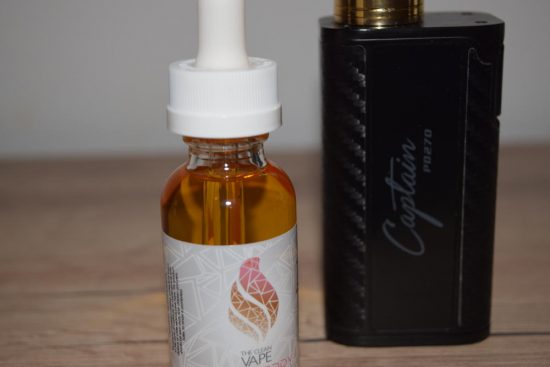 The not-so-secret ingredient, the menthol, is the perfect background note for this juice. You can feel it cooling your throat as the vapor travels down into your lungs, and then again as you exhale and get a taste of that juicy mango. It's a very nice sensation, one that makes Breezy Mangelon a great summer vape.
Thorny Strapple – It seems that The Clean Vape specializes not only in dikotone-free juices, but also witty names that do a great job of describing the flavor profile. Thorny Strapple is a combination of cactus, strawberry and apple. And yes, it's as tasty as it sounds.
The other three juices I had tried up to this point had a clear dominant flavor, but Thorny Strapple is much more balanced. The strawberry and apple are just as strong, both on the inhale and on the exhale, and the clean cactus is always in the background.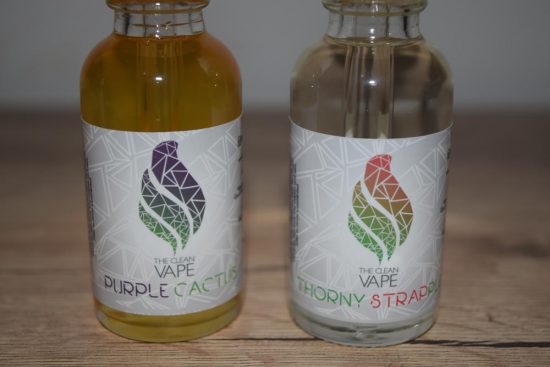 Just like Purple Cactus, Thorny Strapple is a great all day vape, only slightly sweeter.
Gramberry – This juice is a strawberry milk with a hint of graham cracker for extra consistency, and a dash of cinnamon. It's hard for me to call this a dessert vape, because, like all other juices in this line – at least the ones I tried – it's very light on sweeteners. However, it's clearly the sweetest of the five flavors I got to vape.
The strawberry milk is strongest on the inhale, but blends with the graham cracker notes on the exhale, to create a new and complex flavor.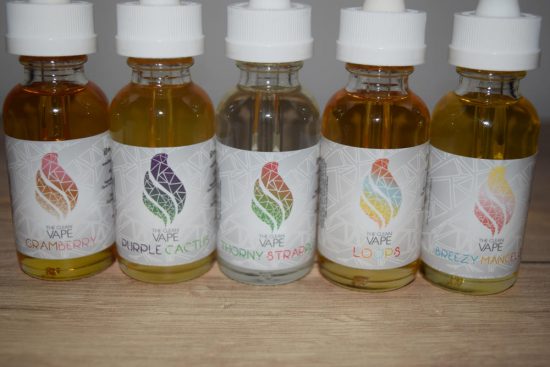 I wish I had the chance to try some of the other delicious sounding e-liquids in The Clean Vape lineup, like French Toast and Buttery Toast, as I'm really into dessert vapes, but these five were enough to convince me that the success and good reputation of this company are well-deserved. If you're looking for clean, flavorful and affordable fruit juices, The Clean Vape is definitely worth a try.