Joyetech Teros One Review
The Joyetech Teros pod system was launched last year, with little fanfare, so little in fact that most online stores don't even carry it anymore, and I myself didn't even know it existed. But Joyetech doesn't seem ready to give up on the Teros line just yet, as it recently launched a new pod system called Teros One. It looks completely different than the original, which is unsurprising considering the Joyetech Teros wasn't exactly flying off the shelves. Let's see what the new Teros One pod system is all about:
A Look at the Contents
The Joyetech Teros One comes in a small cardboard box with a picture of the device – in the color it comes in – on the front, and a list of contents, as well as some technical specifications and a scratch-and-check authenticity seal on the back. I like the "Start with this ONE" line on the front of the packaging, as this is clearly a vape mod aimed at beginners, but as we're about to see, the Teros One isn't exactly the best pod system to replace tobacco cigarettes.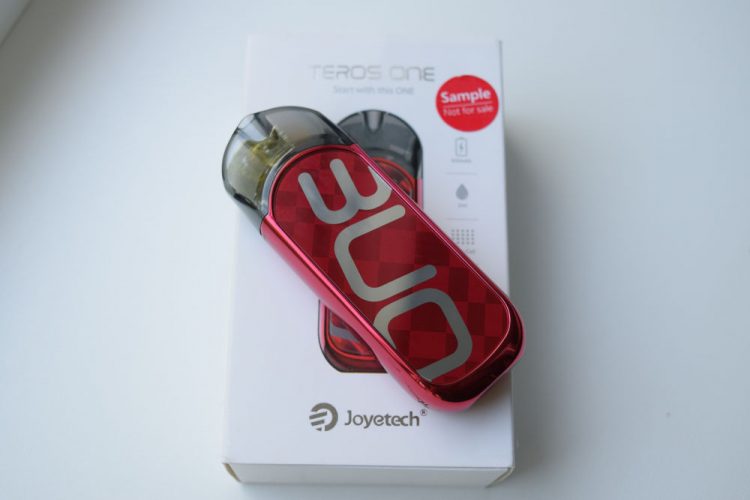 Inside the box we have the Teros One packaged in a protective plastic sleeve, and underneath its Styrofoam holder we have a second compartment which houses all the included accessories. You'll find a short USB Type-C charging cable, a lanyard, an e-liquid bottle for filling, and a user manual. Pretty standard fair, but I would have liked to see a second refillable pod included, especially since the Teros One pods don't have replaceable coils. If you accidentally dry burn the one pod, you have to go buy another.
Design and Build Quality
The Teros One measures 80mm x 29.5mm x 15mm, and weighs a hefty 65 grams. The weight is influenced by the zinc alloy body, but also by the glossy glass panels on each of its wider sides. At first I thought it was plastic, but the Joyetech website claims they are a "glass material". Plus, the 650mAh battery also contributes to the overall weight of the device.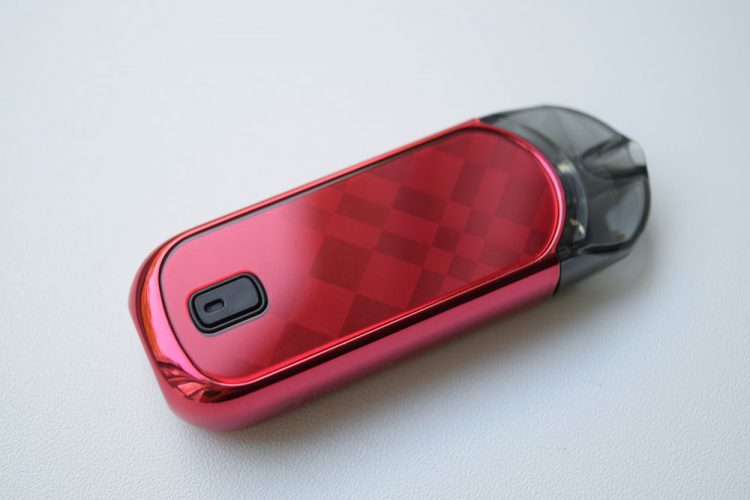 The first thing that came to me after I opened the box and took out the Teros One pod system was how similar it looked to the Renova Zero I reviewed a few months ago. It has a similar size and design, the pods themselves looks very similar as well, and they both have a small button towards the bottom of the mod. Little did I know that I would continue to discover similarities between the two devices.
For example, the button on the Teros One is not used to activate the battery, like on a manual vape mod. Just like on the Renova, it has a triple function – battery indicator, power level indicator and scrolling through the three available power levels. Press the button once, and you can see which power level you are vaping at, press it three times in rapid succession and you can change the power level. Finally, simply draw on the mouthpiece while it is attached to the mod, and the LED indicator on the button will light up to show battery level.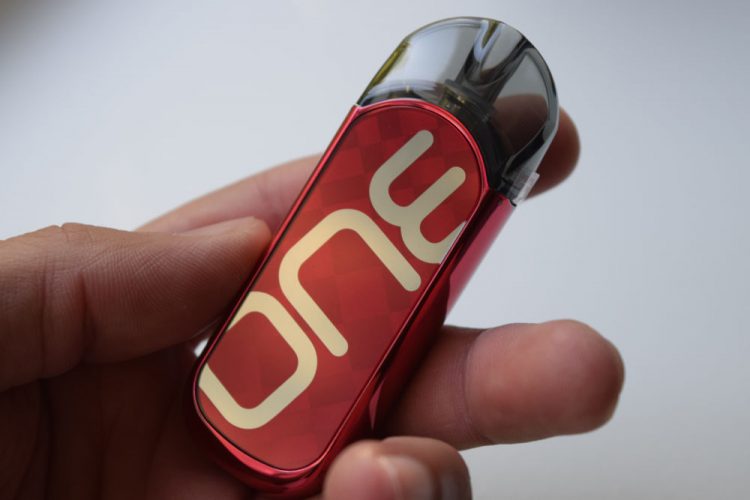 The button even has the same three colors as the Renova Zero – red for low battery/lowest power level, blue for medium battery/medium power level, and green for full battery/high power output. It's a pretty nifty feature to have on a pod system, especially one this small, but it looks like a rip-off, as it is so similar to the button introduced on Vaporesso's popular device.
And that's not all that Joyetech appears to have bothered from its competitor. Remember that innovative push-to-fill system Vaporesso introduced on its devices, including the Vaporesso Target Mini 2 and Renova Zero? Well, it's a feature of the Joyetech Teros One as well. Apart from a slightly different fill port, the principle is the same, and the kit even comes with a special e-liquid bottle, just like Vaporesso's devices. It all looks a bit suspicious, I'm not going to lie…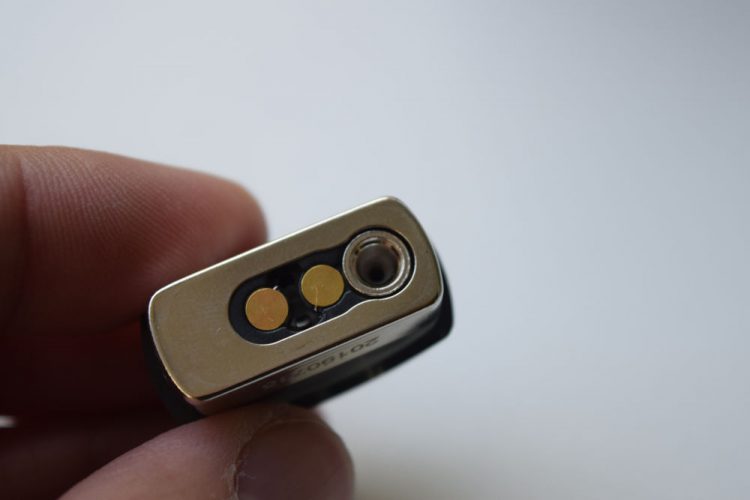 There are some indisputable differences between the Teros One and Renova Zero, as well. The Teros One is noticeably thicker, even though both devices use the same capacity battery, and it also features a USB Type-C charging port, while the Zero has an outdated micro-USB one. The decorative glass panels are unique to the Joyetech device as well.
The Teros One pods have a 2ml e-liquid capacity, and are made of tinted plastic. However, they are light on tint so you can clearly see the juice level inside without having to take them off the mod or holding them up to a light source. The push-to-fill system works well, and as long as you don't overfill, you shouldn't have any leaking issues. The pair of magnets on the bottom do a good job of holding the pod connected to the mod, and the sample I received for this review didn't wobble at all.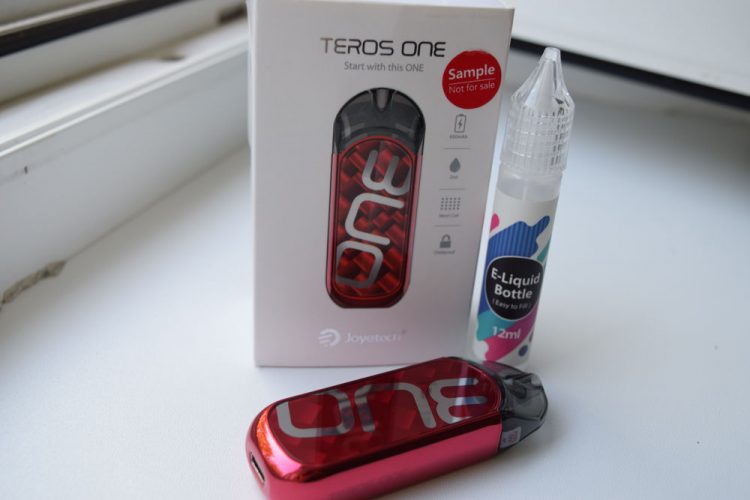 I would say that the Joyetech Teros One is a high-quality device, but one that borrows a bit too much from one of the most popular and innovative pod systems – the Renova Zero.
Battery Life and Performance
As I mentioned above, the Teros One vape pod features a built-in 650mAh battery, which is more than decent for a device this size. It may not last everyone a whole day, especially if constantly used at its maximum power output (13W), but it will last a great deal longer than most other pod systems, like the Smoant Karat or VEIIK Airo.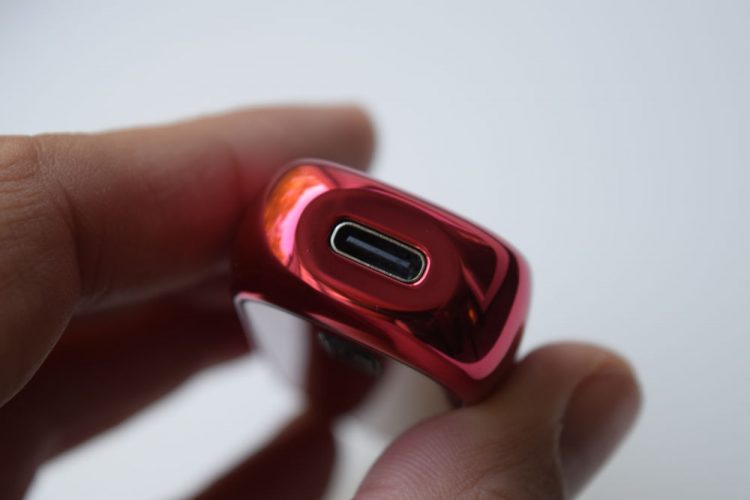 This device features vape-while-charging technology, so you can just hook it up to a USB port and use it while it's charging, but that's going to be very hard to do with the short USB Type-C cable included in the kit. Manufacturers always recommend using the accessories that come with their devices, for safety reasons, but in this case that's almost impossible to do.
On the bright side, the Joyetech Teros One also features fast charging, so you can charge a depleted battery back to full in around 40-45 minutes. Joyetech claims it can charge to full in 30 minutes, but that's a bit too optimistic.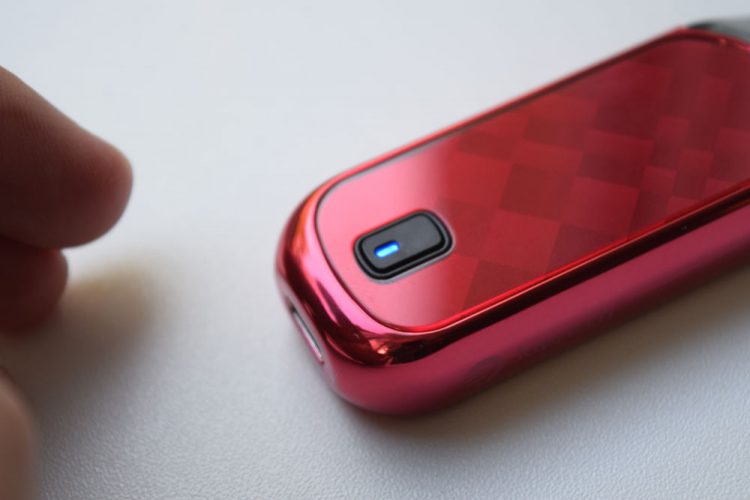 While the Teros One begs a comparison to the Renova Zero in terms of design and features, when it comes to performance the two devices are very, very different. That my have something to do with the the fact that while the Zero featured 1Ω standard wire coil designed for mouth-to-lung (MTL) vaping, the Teros One comes with an 0.5Ω mesh coil, which is much, much airier.
Try as I might, I just couldn't use the Teros One for MTL. It doesn't have any way to adjust the airflow, and the draw is so airy that my mouth fills up almost instantly. But there was also the draw-activated switch that activates the battery. It seems made for direct-lung vaping only, as it hardly ever works when trying to do a gentle MTL draw. It needs some serious airflow to activate, so it only works consistently when direct-lung vaping.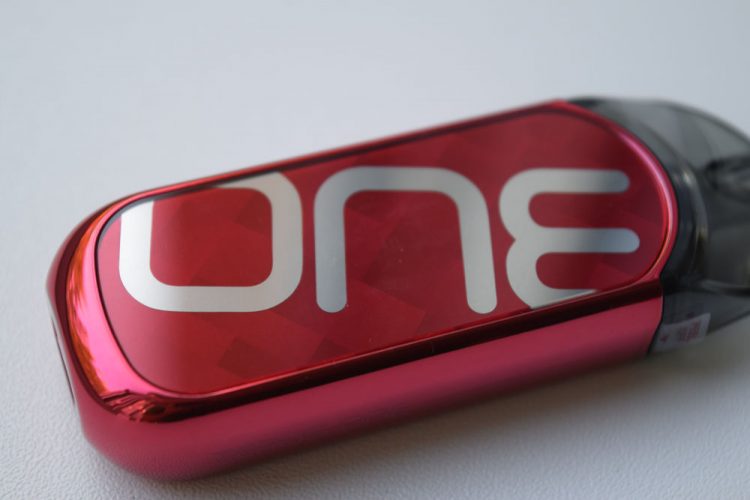 The taste, I must admit, is one of the best I've had from a pod system. I've been using the same e-liquid with all pod systems I test for a while now, just so I can get a clear idea of the flavor they produce, and he Teros One is definitely one of the best. On the highest power output, the vapor tastes great and even has that nice warmth that I for one love.
Vapor production is another indicator that the Joyetech Teros One was designed for direct-lung vaping. At maximum power output this little guy chugs thick vapor clouds, which is really uncharacteristic for pod systems, especially one this size. So as long as you don't want to use it for MTL, the Teros One offers great flavor, thanks to that stainless steel mesh coil, and impressive vapor production.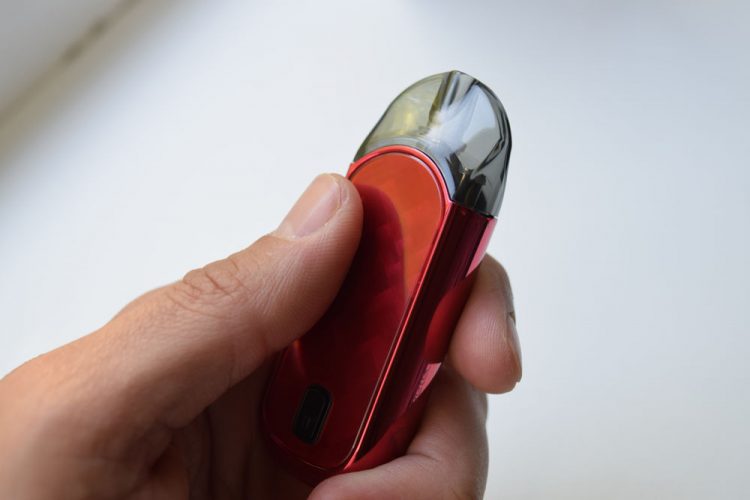 Conclusion
The Joyetech Teros One is an interesting pod system that seems a bit late to the party. In a time when manufacturers are pushing replaceable coil-heads for their systems, Joyetech continues to rely on sealed, refillable pods. That would make a lot more sense if their new pod system was targeting fresh ex-smokers looking for an alternative that offered the same restricted draw, but the Teros One definitely isn't that. It's an airy device intended for direct-lung vaping, so it has some steep and considerably more advanced competition. It's certainly not a bad device, I just thing it's targeting the wrong category of vapers.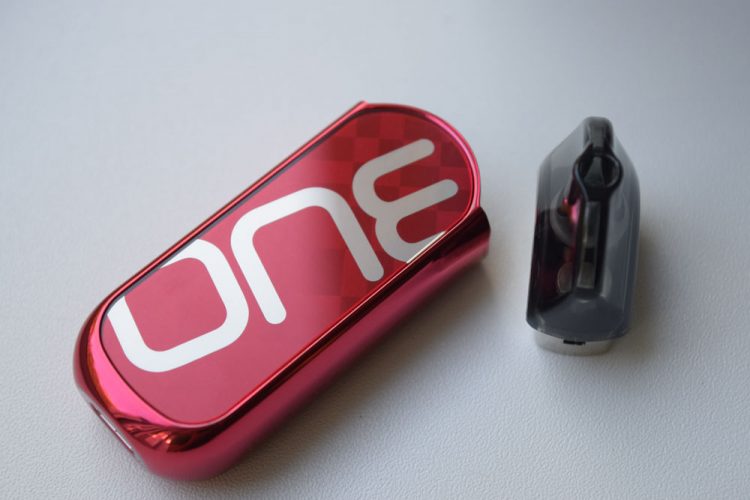 The Joyetech Teros One was sent to me by VapeSourcing, for the purpose of this review. They currently have it in stock for just $19.99.