Kimsun TC40W Mini Kit Review
If you're in the market for a stealthy box mod that has a decent power output, does temperature control and is firmware upgradable, look no further than the tiny Kimsun TC40W Mini. In this review, we'll be taking a look at the kit version of this device, which comes with the Kimsun STL Tank 2.
I'm going to be perfectly honest and say that I wasn't expecting very much from the Kimsun TC40W Mini mod. The brand name didn't ring a bell – I later learned it's a subsidiary of Chinese manufacturer Kimree – and after seeing how small this thing really is, I was convinced it was going to be a total letdown. Boy, was I wrong! The TC40W Mini is actually very impressive for its size, with a maximum power output of 40 Watts and several built-in features that I'm used to seeing in larger, more robust advanced bods.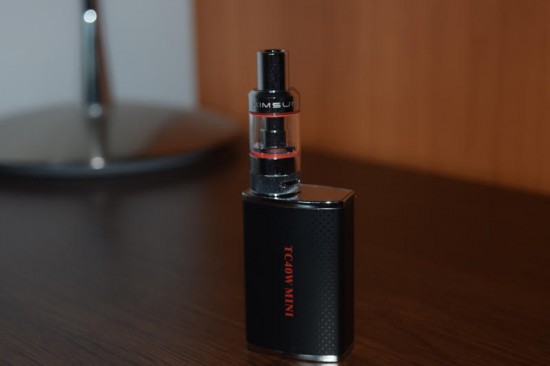 A Look at the Contents
The Kimsun TC40W Mini kit includes the box mod, a 1.1 ml glass tank, two Titanium coil heads (0.32Ω), a charging/upgrade cable, a user manual and a bunch of promotional materials (leaflets, cards, etc.). Basically, apart from e-juice, you have everything you need to start vaping.
The size of the TC40W Mini will probably shock you. Until seeing this device, I was convinced stealthy box mods couldn't get any smaller than the Eleaf iStick Pico, but the Kimsun actually makes that thing look big and bulky. At just 34.6(L)×21.2(W)×99.3(H)mm in size, the TC40W Mini is definitely the tiniest box mod I have ever used. Just so you get an idea, it's smaller than a 30ml juice bottle. It's also incredibly light, making it easy and comfortable to carry around in your pocket.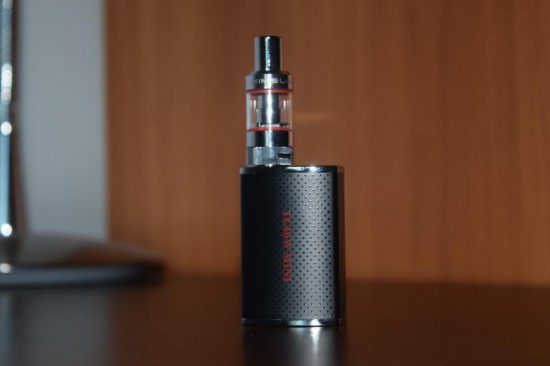 The TC40W Mini has a classic rectangular design, and a matte black finish with the Kimsun logo on one side and the name of the mod on the other. The spring-loaded 510 connection is located on top, the mini-USB charging/upgrade port is on the bottom, and the power and adjustment buttons are on one of the smaller sides of the mod. The only thing I couldn't figure out was where they had put the LED display.
I knew that the Kimsun TC40 Mini was supposed to be a variable wattage and temperature control mod, but with no display to be seen, how was I going to tell if I set it up correctly? I actually had to consult the user manual about this, and found that the metallic top side of the device is actually a concealed LED screen that is only visible when you push one of the buttons. It's a clever way to incorporate the display and only adds to its stealth-vaping qualities.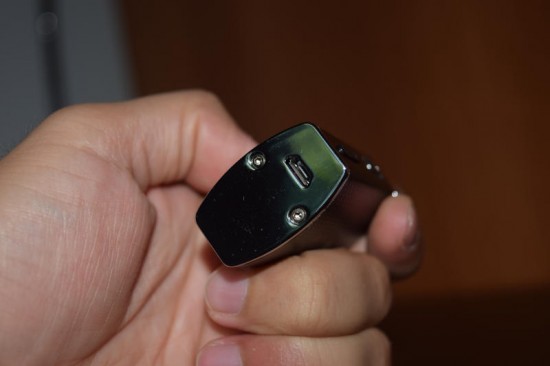 The display is one of the brightest, most elegant I've ever seen on a mod. The info is displayed in large purple characters, making it easy to read. Pressing the power button on the Kimsun TC40W Mini brings up the LED screen. The battery life is displayed for just a second, after which it quickly switches to the current wattage setting. You can adjust the power output by pressing the "+" and "-" keys, or go into temperature control mode. Just press the power button three times in rapid succession to get into the menu and browse the available options. We have "PPP" or power mode, Ti (both Fahrenheit and Celsius) and Ni (also Fahrenheit and Celsius). Unfortunately, the TC40W Mini doesn't support stainless steel at this time, but that might become available through a firmware upgrade, at some point.
The mod reads the resistance of the atomizer automatically after you screw it on, and you can see it on the display by pressing the "+" and "-" buttons simultaneously. To turn it on and off, just press the power button five times in rapid succession.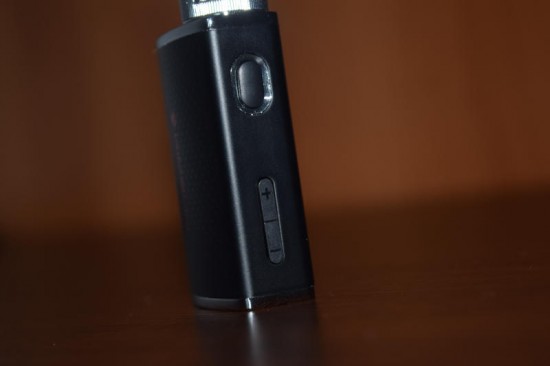 Battery Life and Overall Performance
It's important to keep in mind the size of the TC40W Mini when talking about battery life. The 1100mAh capacity of its built-in battery may not seem like much when compared to that of high-power dual-18650 mods, but for what is essentially a micro mod, it's actually pretty decent.
Using it at the full 40W, I could only get about two hours of vaping out of the Kimsun TC40 Mini before the battery needed a recharge, but I noticed that lowering the wattage to about 25W increased battery life to about half a day. As a heavy vaper, this is definitely not a device I see myself using exclusively. I usually vape at much more than 40W and the battery capacity just can't keep up with my daily needs.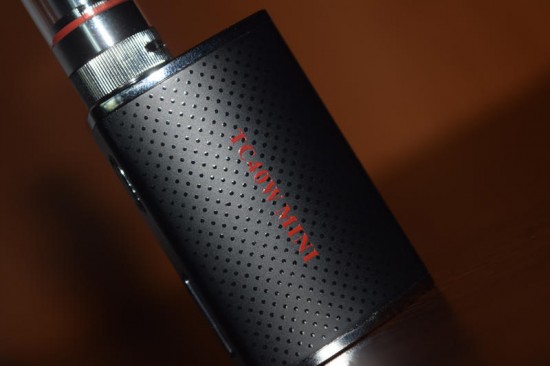 But that's what my bulky, high-power box mods are for. The TC40W is perfect for vaping on the go, which is why I usually took with me on short drives or when carrying a bigger device would have been too uncomfortable. As a backup vaporizer, this tiny thing is great! 40W max power output may not be ideal for cloudchasers and advanced users who prefer a hotter vape, but it keeps your nicotine addiction in check, and that's what matters most.
Also, I'm pretty sure Kimsun didn't design the TC40W Mini with advanced users in mind. Sure, it's great for vaping on the go, but for beginners and casual vapers, it could actually be a great main device, certainly much better than the cigalikes most people start their vaping experience with. If you prefer cooler mouth-to-lung vaping, using the TC40W Mini at low wattage, could definitely increase its battery life to about a day.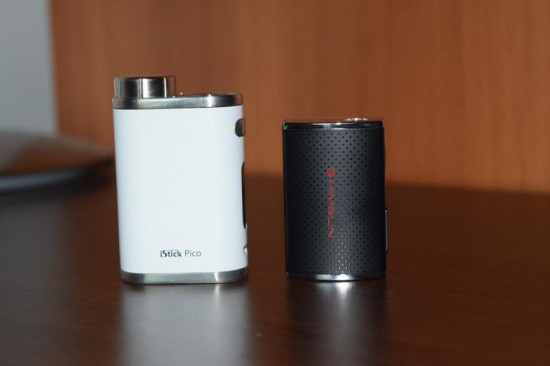 Another advantage of this little guy is the passthrough option. If you're worried about the small battery capacity of the TC40W Mini, you can just use the included micro-USB cable to keep it hooked up to a power source like a laptop or PC and ensure you never run out of power.
The user manual mentions that the Kimsun TC40W Mini takes around 2 hours to fully charge, but I noticed that that time drops to around just one hour if you don't drain it completely. For example, I usually charge it when it still has 20% power and it goes back up to 100% in under 50 minutes.
One thing I don't like about this device is that it doesn't have any battery venting holes. Even though it has multiple built-in protection features, like overheating protection, short-circuit protection and low-voltage protection, I still think a few venting slots would have been required for safety purposes.
Vapor Production
When it comes to vapor production, the Kimsun TC40W Mini kit performs admirably for its size and limited power output, but I can't help but think it could have been even better if not for the design of the STL Tank 2 coil heads. It's actually a pity, because the tank actually features adjustable airflow slots that technically make both mouth-to-lung and direct lung hits possible, but the tiny wicking holes of the coil heads make direct hitting much less satisfying. They just don't allow enough juice to reach the coil and also make the draw tighter than it should be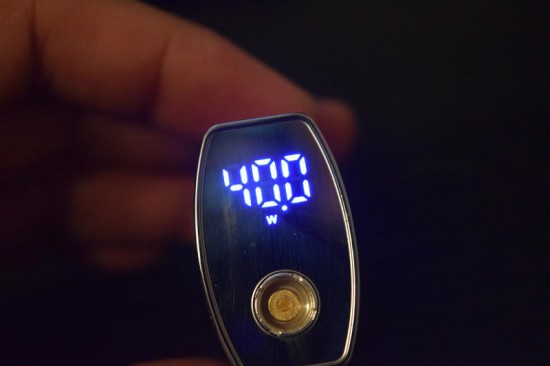 But even as just a mouth-to-lung device, the TC40W is actually surprisingly good. Vapor production is decent – by MTL standards – as is the juice flavor. You get more vapor than from any cigalike currently on the market, which I'd say makes this a worthwhile alternative for anyone looking to switch from smoking cigarettes.
If you're looking for more than just MTL vaping, the good news is that the Kimsun TC40W Mini is compatible with any 510 tank you might prefer, although anything over 22mm in diameter overhangs a little. I for one tried it with the SMOK TFV4 Mini, and even though you could tell they were not made for each other, they performed pretty well. I'm dying to try it with the Wotofo Serpent Mini RTA, though, as they seem like a much better match. I need to get some more titanium wire first, though. The point is, this mod works with any 510 tank, so the combinations are endless.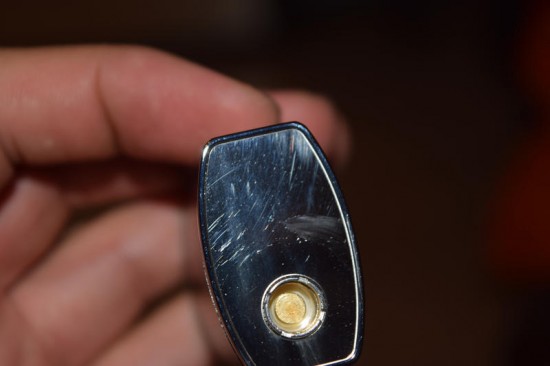 The Tank
The Kimsun STL Tank 2 is a bottom filling tank with a juice capacity of 1.1ml. That's not a lot at all, and even when vaping at low wattage, I had to top it off after just a few minutes, for fear of burning the coil head. It's made of stainless steel and glass, and features adjustable airflow slots. It's actually a decent tank, but again, I have to mention the design of the coil heads as a weakness. Because of those tiny wiking holes, chain vaping and long draws at high wattage are not recommended. The juice has a tough time reaching the coil, so even with a resistance of just 0.32Ω, you still get dry hits. To avoid them, you should probably only use the TC40W Mini in temperature control mode.
Conclusion
So would I recommend the Kimsun TC40W Mini kit? Definitely! Whether you're a total beginner looking to get into vaping with a simple-to-use vaporizer that's also elegant and packed full of features, or a casual user who doesn't need huge power output, or even an advanced vaper interested in a tiny device that does temperature control and is easy to carry around, this little guy is definitely worth it. Did I mention that the whole kit costs under $40 ($38.80, to be exact)? You just can't beat that price for such a stylish quality package.
Is it perfect? Of course not! The battery life isn't  that great and the tiny wicking holes on the STL Tank2 coils are a problem, but I'd say the pros definitely outweigh the cons.