Vape Superstore E-Liquid Review
As the name suggests, Vape Superstore is one of the largest online vape shops in the UK. They carry a vast array of mods and accessories as well as some of the world's most popular e-liquid brands. They were kind enough to send us the tiny Asmodus Colossal for review a few weeks back, and now we've also received some samples of one of their e-liquid line, called simply Vape Superstore. Let's see what they're all about:
The Vape Superstore e-liquid line comes in two different VG/PG concentrations 50/50 or 70/30, and you don't need to worry about which is which, because the VG/PG content is clearly stated on both the cardboard boxes that the juices come in and on the plastic bottles. Obviously, the 50/50 e-liquids are aimed at mouth-to-lung fans who prefer a tighter draw and higher nicotine concentration, while the 70/30 ones are more suited for lung-inhale, due to the high vegetable glycerine content.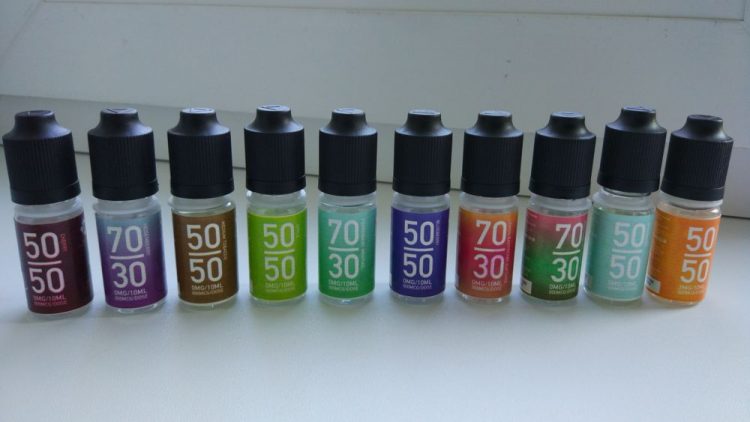 Unfortunately, Vape Superstore don't offer the option to switch between the two concentrations for any of their flavors. For example, I really liked the mango, but it was only available as 50VG/50PG, and I'm not a huge fan of MTL. It would be nice if you could choose the VG/PG ration for all the flavors, especially since I assume they are prepared in-house.
Another gripe I have with this line is that it only comes in 10 ml bottles, regardless of nicotine concentration. The EU's Tobacco Product Directive states that nicotine-infused e-liquids can only be sold in bottles as large as 10 ml, but that doesn't apply to 0 mg e-juices. But Vape Superstore doesn't offer any shortfill options for these flavors, which means that you can only buy them in 10 ml bottles. What is a guy like me, who vapes around 15 ml of e-juice per day supposed to do with a 10 ml bottle?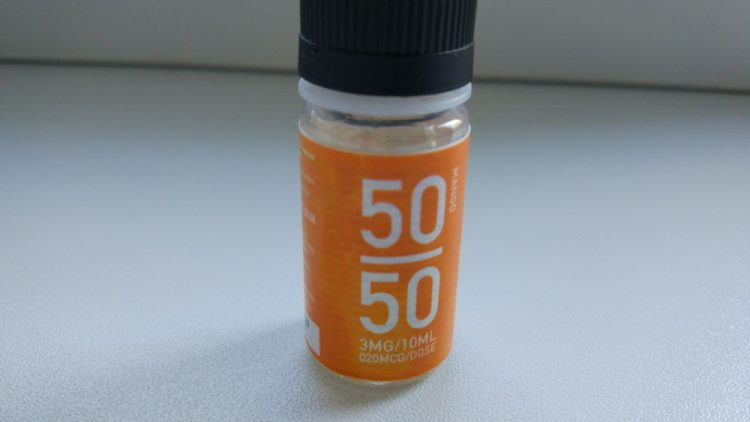 Anyway, let's move on to the packaging. The bottles come in colorful cardboard boxes and feature child-proof caps. The labels, though very small, manage to incorporate more information than you would expect to find on 120 ml bottles. Apart from all the legal warnings, they feature a list of ingredients, company information, batch number and best-before date, as well as VG/PG ratio, nicotine strength and flavor notes. They somehow managed to squeeze in everything you'd want to see on an e-liquid bottle.
Before we talk about the flavors, it's worth pointing out that this is a budget line, so you really can't expect the world's most complex or original flavors. They're ok for the price, but not exactly premium stuff.
Now for the flavors. I didn't get the entire line, which currently consists of 23 flavors, but I got enough to get a good idea about what it's all about.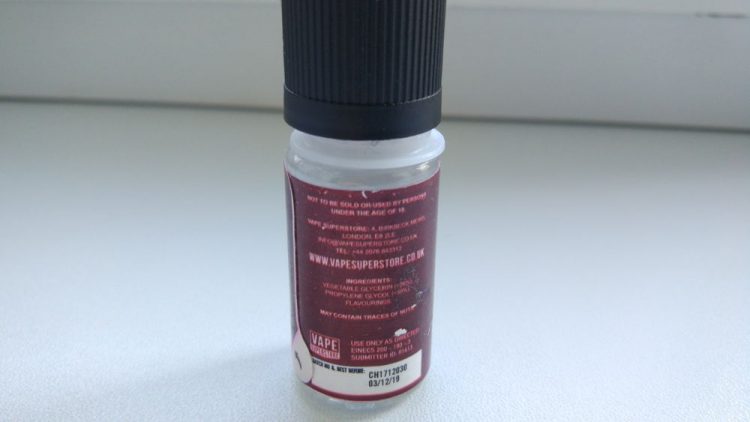 50/50 Mango: As I mentioned above, this was one of my favorite out of the 10 I vaped for this review. It's a ripe, sweet mango that I personally couldn't get enough of, literally. 10 ml only lasts me so much, even when vaping mouth to lung.
50/50 Spearmint: This one is like vaping a spearmint chewing gum. It has a strong spearmint taste, so if you're into cool vapes, it's definitely worth a try.
70/30 Heisenberry: One of the most interesting flavors in the Vape Superstore e-liquid line, Heisenberry is a mix of sweet, ripe blueberries and menthol. The combination turned out to be much nicer than I expected, with the sweet fruitiness hitting my taste buds on the inhale and the menthol taking over on the exhale. This was one of the flavors that made me wish these juices came in bigger bottles.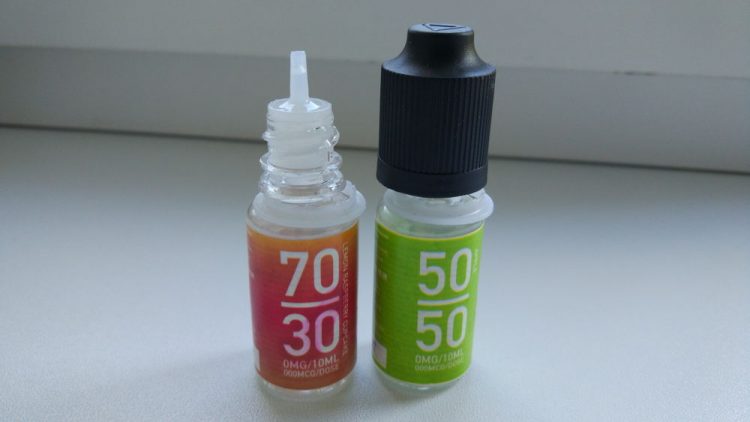 50/50 Medium Tobacco: Not a big fan of this one, to be honest, but then again I don't really vape tobacco anymore, so… It does remind me of 555 Tobacco, a mild, tobacco flavor I used to love back in the day, when cigalikes and tobacco flavors were all the rage. It doesn't strike me as tasty anymore, but as I said, I'm not a tobacco vaper.
70/30 Watermelon Candy Coconut: Another interesting flavor combination that I for one hadn't tried before. For some reason, watermelon and coconut just didn't sound right to me, but after vaping it I had to admit that it made sense. The two fruit complement each other quite well, although the strong coconut doesn't qualify this juice as an all-day-vape.
50/50 Apple: This is pretty straightforward, it's a green apple flavor. It's ok, but I would compare it more with the artificial flavors of a grape-juice, as it doesn't have that juiciness of a natural green apple. It's like they used TFA Apple instead and Flavor Art Fuji. They're both apple flavors, but Fuji just tastes so much better.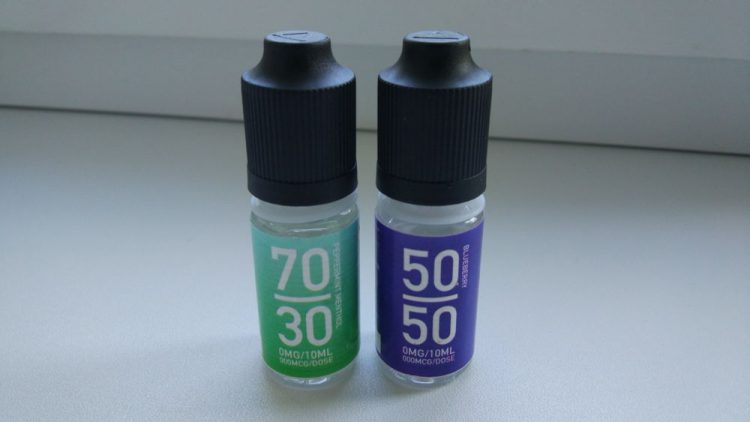 50/50 Cherry: A single whiff of this e-juice took me back to my childhood days, when mom used to serve us sower cherry compote in winter. It smells just like it, although the taste is a little artificial for my taste. Maybe it was just the high PG content, but this juice smells a bit better than it tastes.
70/30 Lemon Raspberry Cupcake: By far my favorite flavor in the Vape Superstore line, Lemon Raspberry Cupcake is both tasty and complex, surprising your taste buds with layers of goodness. The fruity notes of raspberry and lemon are definitely the most dominant on the inhale, but the doughy undertone of the cupcake takes over on the exhale and leaves a pleasant dessert-like aftertaste.
50/50 Peppermint Menthol: Think of this as a spicy menthol vape. That's the best description I can think of.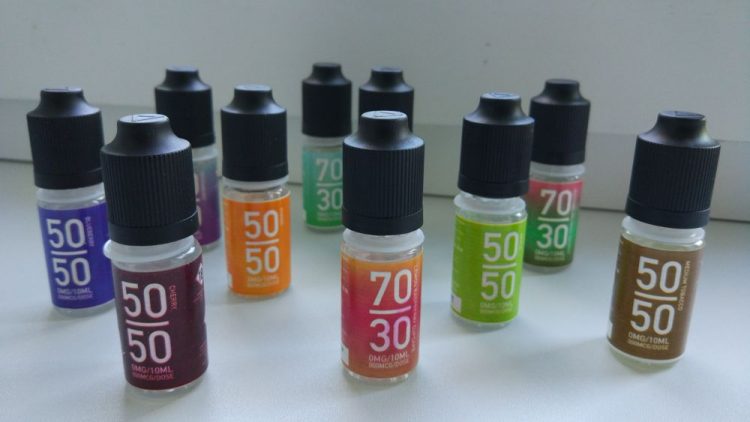 50/50 Blueberry: This wasn't the fresh blueberry flavor I expected, but more of a blueberry candy flavor. It was slightly sweeter than the other fruit flavors in the line, and very flavorful. If you like sweet fruity vapes, I definitely recommend this, just don't expect a realistic blueberry taste.
All in all, the Vape Superstore e-liquid line is a good budget option, but as you can see, most of the flavors are basic, so you really can't expect too much. If you're just getting into vaping, or if you're looking for some cheap e-juice, these work very well. I do wish different size bottles were available, though.
You can check out the other flavors in this e-liquid line on VapeSuperstore.co.uk.