In an economic note published by Institut Economique Molinari – a Brussels-based think tank that promotes liberal economic policies – renowned economist Frédéric Sautet talks about the detrimental effects of e-cigarette taxation on public health.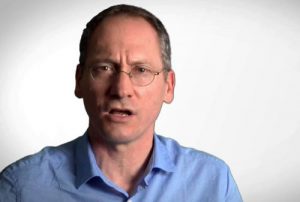 E-cigarette taxes have already been introduced in two US states (Minnesota and North Carolina), as well as Italy and Portugal, in Europe. In France – Europe's second largest e-cig market after the UK – higher electronic cigarette taxes are expected in the very near future. "We are expecting to see higher taxes in one or two years and have even budgeted for it in our three-year forecast," says Karin Warin, founder of Clopinette, the French leader in electronic cigarette distribution. Even though Governments and legislators keep saying that these new taxes are meant to protect public health, the science stands against them, and it's becoming evident that it's all about the money.
"The decline in smoking in recent years has shown just how dependent governments (including France's) have been on tax revenues from tobacco use," Frédéric Sautet writes in his editorial. Giancarlo Scottà, a Member of the European Parliament, asked in 2013 what would replace tax revenues from tobacco. This parliamentarian's concern was motivated entirely by the loss of tax revenue rather than by reasons of public health. Moreover, with this being a "tax hole" dug by electronic cigarettes (e-cigs), it would make sense to call upon e-cigs to help fill it, he said."
Sautet notes that in the heated debate over e-cigarette taxation, public health is getting pushed to the side, as Governments focus on filling the holes in their budgets without any considerations of the repercussions. However, justifying the need for such taxes is a difficult affair. Whereas in the case of tobacco cigarettes the principle of "behavioral taxation" – a cost applied to certain products to control their use – can be applied, considering the heavy toll smoking is taking on smokers and bystanders every year, the same cannot be said about electronic cigarettes. "Indeed, while they may provide an experience similar to that of tobacco, e-cigs do not have the same chemical properties. Although they may be an addictive product, they are likely to produce much less harmful effects on the human body," the French economist writes. He goes on to quote a number of reputed scientists like Professor Bertrand Dautzenberg, a famed French pneumologist, and Dr John Britton of the Royal College of Physicians in England, who consider e-cigs to be relatively harmless when compared to analogs.
Frédéric Sautet warns that once the door to e-cigarette taxation will be opened, it could introduce a taxation dynamics of the sort observed with tobacco – one tax increase will lead to another, and another, with no limit to its growth. An increase in prices of vaping goods is also sure to lead to the creation of a black market, with all the quality control issues it implies, which is most certainly not in the best interest of public health.
"Taxing e-cigs with the aim of offsetting tax losses from lower tobacco use could have impacts on public health," Sautet says. "Hence the need to think clearly about how the tax tool could be used, taking both public health and tax revenues into account. In short, France may be at a turning point in tobacco consumption patterns, and any special taxation on e-cigs could compromise progress in the fight against smoking."
In conclusion the French economist says that "political courage lies in acknowledging and affirming the essential role that e-cigs could play in the fight against smoking. By keeping e-cigs among the everyday consumer products subject only to the VAT, the French public authorities would show their goodwill and their long-term vision."
Frédéric Sautet holds a doctorate in economics from the Université de Paris Dauphine and did his post-doc at New York University. He has been an economic advisor at the New Zealand Treasury and a senior economist at the Commerce Commission (New Zealand competition watchdog). He taught economics at the Université de Paris Dauphine, New York University and George Mason University. He now teaches at The Catholic University of America. He has has been an associate researcher at the Institut Economique Molinari sine 2014.
Photo: YouTube video caption