Vaping is often touted as a cheaper alternative to smoking, but for some people, the common electronic cigarette is apparently too cheap. One Russian oil tycoon has recently ordered a one-of-a-kind e-cig decorated with gold, diamonds and Swarovski crystals, for which he paid £550,000 ($890,000).
Quitting smoking is not only extremely difficult, it can also be outrageously expensive. Take for example this anonymous Russian billionaire who approached British e-cigarette maker Shisha Sticks about a lavish custom vaporizer for his smoker girlfriend. According to sources from within the company, asked for the very best and made it clear that, within reason, money was no object on this project. For many vapers, the prices of mainstream e-cigarette companies like Green Smoke seem unreasonable, but for this special client, half a million British pounds seemed pretty fair. I know ladies, he sounds perfect, but apparently he is already taken, and judging by this extravagant gift, he's really into her.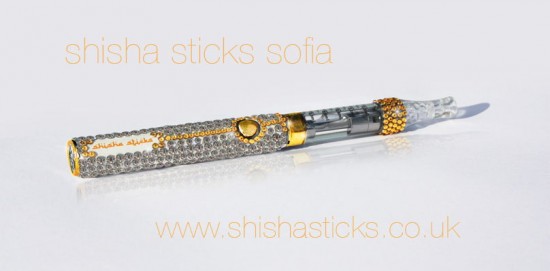 "This was a dream brief for us," Shisha Sticks' Anthony Mixides said. We were asked to design the ultimate shisha vaping device for class, style and luxury." Once the design was approved by the client, they began sourcing the finest diamonds, yellow crystals and glass available. Makes perfect sense, you can't have style and class without spending a bit of coin, right? The world's most expensive electronic cigarette took four and a half months to create, but its makers are convinced it is the ultimate vaping device.
Wondering how an e-cig can go from just a few bucks to nearly a million dollars? Well, let's take a look at what makes it so special. Named the "Shisha Sticks Sofia", this fancy e-cigarette is laden with 246 flawless two-karat clear crystal diamonds, each worth £1,800 ($2,900) as well as 46 yellow Swarovski crystals, and the battery features a six-karat oval diamond worth £46,000 ($75,000) on its tip and a gold button. Also, the clearomizer is made of authentic hand-blown Murano glass and has a solid gold base.
The original Sofia may cost more than most people earn in a lifetime, but the guys at Shisha Sticks can make bespoke devices for considerably smaller budgets, if you're into this sort of glittering, over-the-top stuff.
via Daily Mail