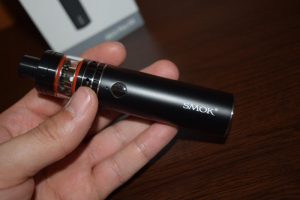 Chinese company SMOK recently released its Stick One line of entry level vaporizer kits aimed at beginner and intermediate vapers looking for a simple yet effective solution. The Stick One Basic and Stick One plus are very similar cylindrical devices but with a few fundamental differences that we'll be going over in this review. A Look at the Contents Just like the Stick One...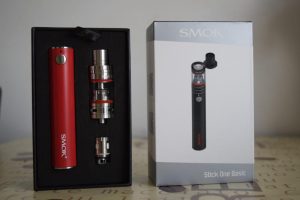 Vaping has come a long way in the last few years, with companies pushing out all kinds of advanced high-power mods and extreme performance sub-ohm tanks at such a rapid pace that even professional reviewers are finding it increasingly difficult to keep up with them. Basic vaping gear, on the other hand, seemed to be largely ignored last year despite the fact that that's exactly the stuff the vast majority of vapers are interested in. However, if the start of 2016 is any indication, we're witnessing a return to the basics, as more and more...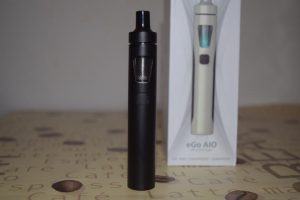 With so many with new high-power, feature-rich vaporizers launched virtually every day, it's easy to forget that for the vast majority of vapers simplicity and ease of use are still two very important qualities when it comes to electronic cigarettes. Most users aren't interested in experimenting with variable wattage, temperature control or coil building, they are just looking for a simple device to help them keep their nicotine dependency in check and prevent them from going back to smoking. And that's where e-cigs like the Joyetech eGo...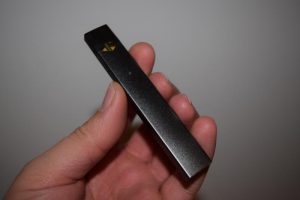 Cigalikes may be obsolete, but did you know that over half of e-cigarette users still use them over more efficient second-generation devices? It would be nice if someone stepped in and brought some innovation to that corner of the market, don't you think? Enter Pax Labs, or as some like to call them, the 'Apple of the e-cigarette industry', a company better known for its for sleek high-performance dry-herb vaporizers. They've recently decided to enter the vaping game and have brought not only their eye-catching design ideas but also...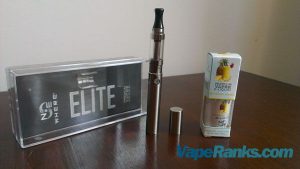 NEwhere is a an American brand best known for its wide range of disposable e-cigarettes and e-hookah pens. In fact, the Elite 1.0 is currently their only available starter kit, but the company claims it can deliver "the best vaping experience on the market". That may have been true a couple of years ago, when eGo style electronic cigarettes dominated the market, but these days, with so many variable voltage/wattage mods and advanced tank system and RDAs available, units like the NEwhere Elite can only offer so much. Still, for fresh...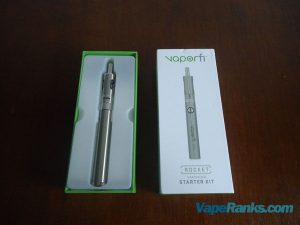 VaporFi seems determined to bring advanced vaping technology to the masses in a package that's not only nice to look at, but also extremely easy to use. The latest example of their efforts is the VaporFi Rocket, a high-end vaporizer that, despite its minimalist design, comes with a variety of useful features, including variable voltage and airflow control, for a highly customizable vaping experience. Let's take a closer look at the VaporFi Rocket electronic cigarette and see what it's all about: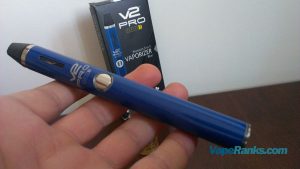 The V2 Pro Series 3 is an innovative 3-in-1 vaporizer that works with e-liquid, dry herbs and essential oils. It's definitely one of the most flexible units on the market right now and a big step forward for V2 Cigs, a reputable e-cigarette company well known for its excellent quality cigalikes. The new V2 Pro is also one of the most stylish vaporizers money can buy, but is it really any competition for the plethora of second generation e-cigarettes available these days? Let's find out.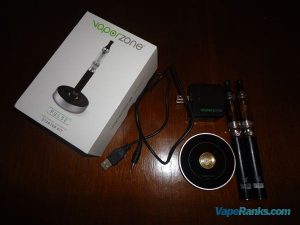 VaporFi (formerly Vapor Zone) is a relatively new e-cigarette brand that targets both mainstream and advanced vapers. Their products range from easy-to-use ego-style vaporizers to complex mods packed full of cool features like variable voltage, ohm meter or rebuildable atomizers. For years cigarette-like e-cigs have been dominating the market, but recently, analysts started reporting about a shift towards more advance vaporizers with an improved battery life. International Vapor Group, parent company of established brands like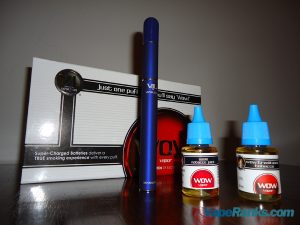 Vapor4Life has a great reputation in the vaping community. The family-owned company run by Steve Milin is known for offering its clients high-quality electronic cigarettes, as well as a variety of cartomizers and e-liquid flavors to suit every taste. It was this desire to cater to vapers' growing needs that sparked the idea for the Vapor Zeus, a vaporizer unique to Vapor4Life designed to deliver the performance of a high-end mod only without the hassle and necessary tweaking. I've been wanting to review the V4L Vapor Zeus ever since it came...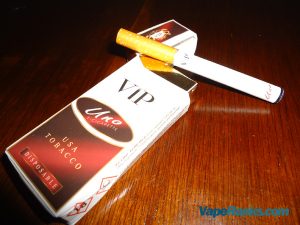 VIP is an English brand of electronic cigarettes that specializes in both rechargeable and disposable e-cigs. I was offered their VIP Uno for review, and since I hadn't really tried too many disposables before, I wholeheartedly accepted. Although I had never tested any of their units, the name "VIP electronic cigarettes" sounded very familiar. I quickly realized it was because I had written about them in the past. They're the company behind the very