Suorin Air Plus Review
Buy the Suorin Air Plus
Get a special price on the Suorin Air Plus pod system from a respected online store.
When the original Suorin Air came out, over two years ago, I wasn't too impressed with it and I certainly didn't anticipate that it would become as popular as it did. People are still buying that thing today, but there was a time when everyone was talking about it, and you could say that it was the Air that helped make Suorin the pod system giant it is today. So, in retrospect, it's not all that surprising that the Chinese manufacturer decided to launch a new version of their iconic device, if anything I'm shocked it took them so long. Anyway, let's take a look at the new Suorin Air Plus:
A Look at the Contents
It's been a while since I reviewed the Suorin Air pod system, but I still remember the little box it came in. It was white and had 'Air I' in golden letters on top, no picture, graphics or company logo whatsoever. Suorin has since improved their packaging a little bit and now we have a large picture of the device on the front of the box along with company branding, as well a list of kit contents, company information and a scratch-and-check seal on the back of the box.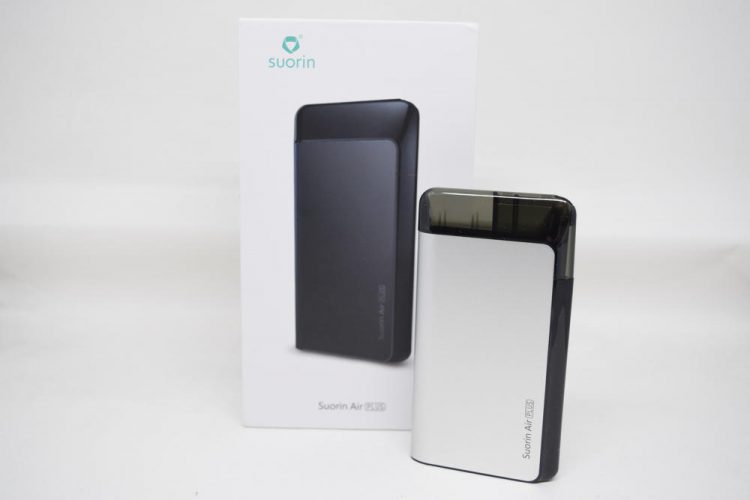 Inside the box I found the same plastic holder that came in the original Suorin Air kit, only this time it's holding a much larger device. Underneath it is a second box where you'll find all the included accessories – an extra refillable pod, a small USB C charging cable and a user manual. Suorin deserves some praise for including a second pod, as most companies these days don't really bother including spares.
Design and Build Quality
My first impression of the Suorin Air Plus was that it was simply a larger version of the original. That wasn't really that surprising as much of the hype around the Suorin Air pod system had to do with its credit card-like design. It was a really thin device about the size of a credit card with a small mouthpiece on one of the corners of the refillable pod. It was pretty original at the time and the design caught on quickly. The Suorin Air is more of the same, just on a slightly larger scale.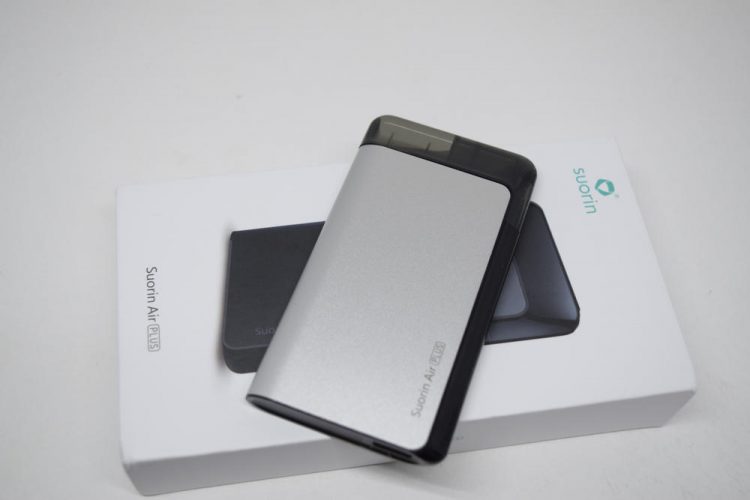 The Suorin Air Plus measures 93.2 x 49.9 x 9.9mm, so still ultra-thin for a vaping device but much larger than the original overall. I put this thing next to the VooPoo X-217, one of the beefiest dual battery box mods in my collection right now, and the Air Plus is just as tall and wide as that behemoth, just much thinner. So if you're looking for a stealthy, inconspicuous vape pod, this most certainly isn't that.
The Suorin Air Plus has the same metallic casing as the original – probably zinc alloy or aluminum – but a bit more plastic inserts this time around. The first one had a full metal body with only the pods made of plastic, but this one has one of the thin sides made of tinted plastic as well. It makes sense, as that's where the LED battery indicators are located, but it also makes the device more vulnerable to damage if you happen to drop it.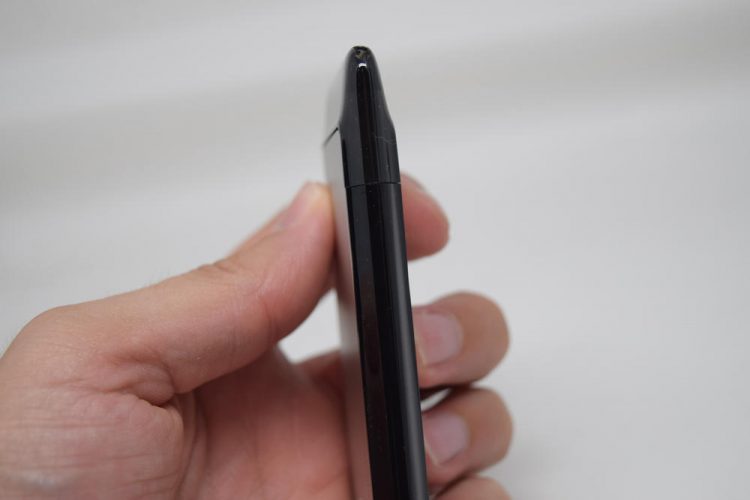 Apart from the Suorin logo on one side and 'Suorin Air Plus' branding on the other, the mod itself looks really clean, which I like a lot. On the super thin bottom we have the USB C charging port, which we've seen a lot of lately, for some reason. It's like pod system manufacturers got together and decided to make the upgrade from the ole micro-USB interface. It's definitely not a bad thing, it's just that the transition was surprisingly sudden.
The pods are very similar to the ones of the Suorin Air, only much larger. They can hold up to 3.5ml of juice, and despite being tinted allow you to see the juice level clearly. Only in order to check the e-liquid once it has gone down past a certain point, you have to remove the pod from the device to actually see where it's at. That didn't use to be a problem with the old Suorin Air, because it had these slanted pods that allowed you to see the juice level all the way to the bottom, at least on one side.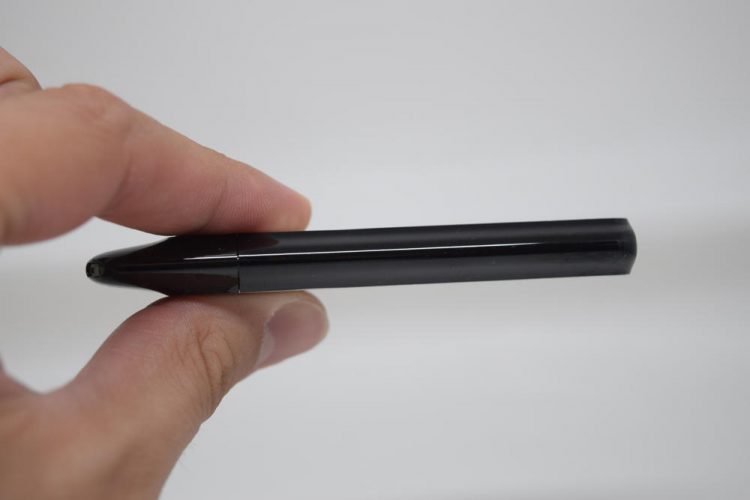 One interesting thing about the Suorin Air Plus pods is that they have these really long, non-removable coil-heads inside. These are by far the longest coils I've ever seen on a pod system, and because they are spaced, they cover more surface area and are less prone to gunk buildup. I wouldn't necessarily call this a pro, but it's definitely different than what I've seen on other pods systems, although this one definitely has a lot more real-estate to work with.
The pods are rated at 1Ω and 0.7Ω and connect to the mod via magnets. They only go in one way, because of that sharp plastic edge that matches the edge of the device, so don't force it if doesn't go into the mod on the first try. On the bottom of the pod you'll notice a red silicone plug, which seals the fill port. You can yank it out fairly easily, but plugging it back in takes some getting used. I struggled with it for a bit, but than I got the hang of it.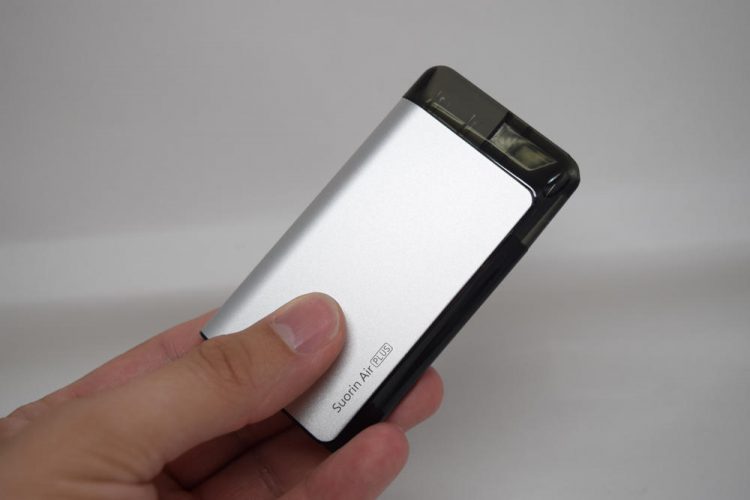 Overall, the Suorin Air is just a much larger version of the original Air, with some very minor design changes and much larger e-liquid capacity and battery life.
Battery Life and Performance
Battery life was definitely not the main strength of the original Suorin Air. Its 400mAh battery capacity was decent in 2017, but nowadays, with virtually every manufacturer trying to cram in the biggest battery possible in their pod system, Suorin needed to adapt. And that it did, increasing the size of its new Air Plus substantially and upgrading the battery capacity to 930mAh. That's more than enough for a device with a maximum power output of 22W.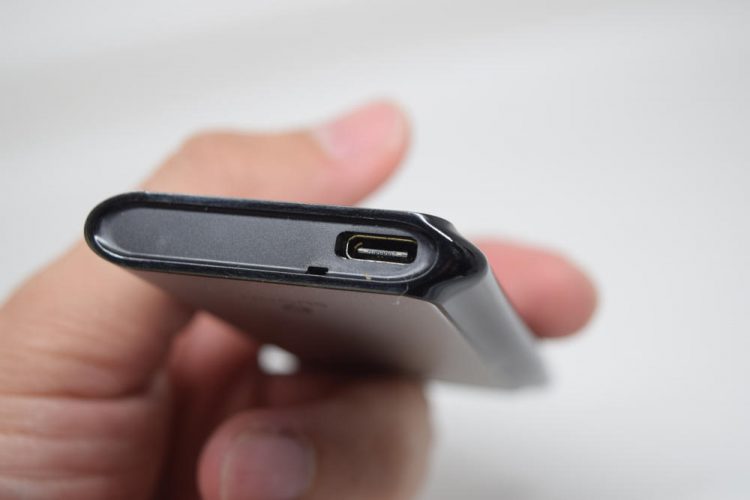 Even though the Suorin Air Plus features USB Type-C charging, it still takes about an hour to fully charge after the battery has been depleted. Luckily, you can also use it while it's charging.
Instead of the colored LED indicator of the old Suorin Air, the new Air Plus uses several LEDs located on the plastic edge of the device to show battery life. So you have five of these LEDs that light up on the side of the mad, near the bottom. When the battery is full, all five LEDs light up each time you vape, and they go off one by one as the battery is drained. When the last LED flickers three times and the device stops firing, it's time to recharge.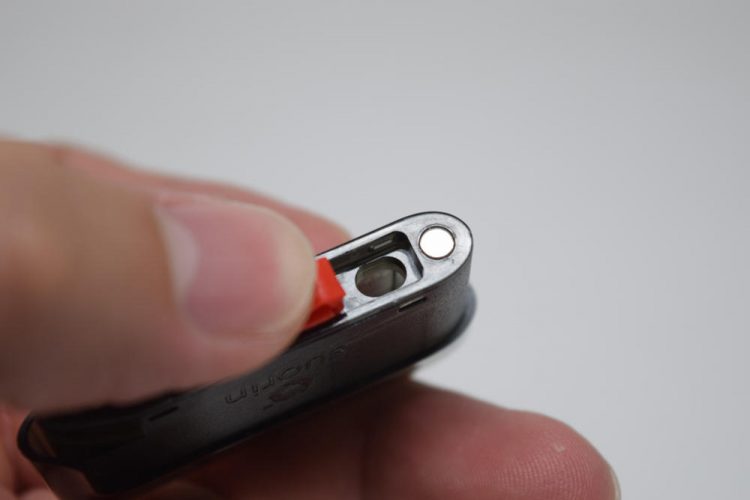 The thing about this type of battery indicator, or rather its location on the mod, is that you can't see it very well when you vape. It's not like on the Renova Zero, where the LED light is on top of the device, right before your eyes as you vape, but to the side, at the edge of your field of view. You can still see it, it's just not optimally placed, if you ask me.
Now, as far as performance goes, the Suorin Air Plus has a lot to live up to. People are still buying the old Air these days for a good reason. Apart from its unique design, it also emulates that tight,  cigarette-like draw very well, which is what you want when your main client base is made up of smokers or fresh ex-smokers. It's a pretty easy thing to pull off too, but for some reason Suorin decided to change things and make the Air Plus as airy as possible.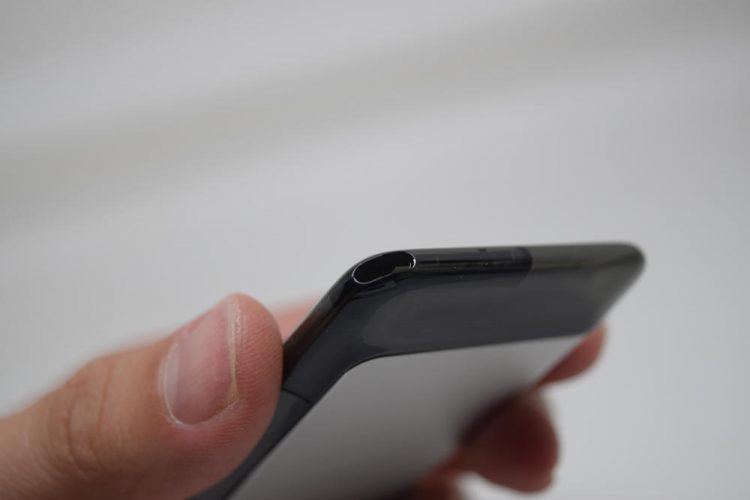 I tried both included pods to see if there was any significant difference in draw restrictiveness between the 1Ω and 0.7Ω coils, but I personally didn't feel any. They are both extremely loose for my taste, which results in a lot more airflow than the original Suorin Air was able to produce, and better flavor as well, but that doesn't really mean a lot if you're just looking for a good mouth-to-lung draw. And let's be clear, MTL on the Suorin Air Plus is very hard to pull off because of how airy the pods are.
The device works well enough, but I was hoping to use it for mouth-to-lung rather than direct lung hits. I have plenty of advanced mods, sub-ohm tanks and RTAs for direct lung vaping, what I needed was pod system that could meet my MTL needs, and sadly the Suorin Air Plus wasn't it. If you only care about vapor production and sleek design, it's definitely worth a try, but if you're looking for a mouth-to-lung pod system similar to the original Air, there are much better devices out there.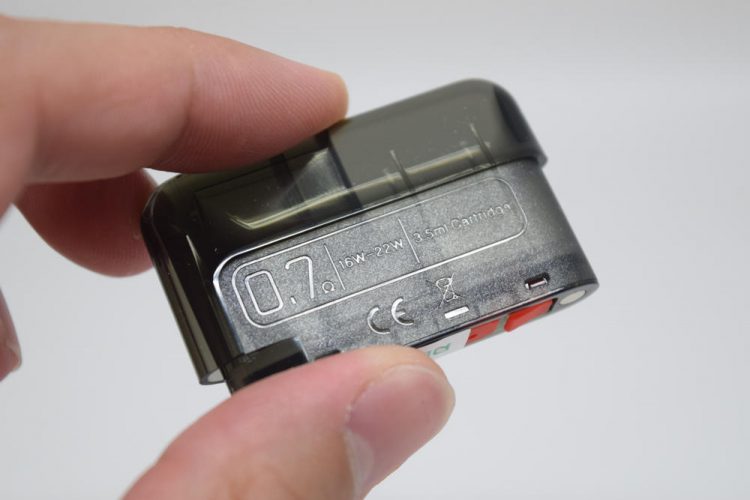 Conclusion
The Suorin Air Plus retains the iconic design of the original and features some improvements, such as improved battery life and increased e-liquid capacity, but performance wise I personally prefer the old Suorin Air. The draw of this new version is way to airy for me, making mouth-to-lung vaping very awkward. It's definitely a subjective con, as you'll probably love the change if you're into direct lung vaping, but they could have at least implemented an airflow control system like on the Eleaf Tance Max, so you could choose between DL and MTL.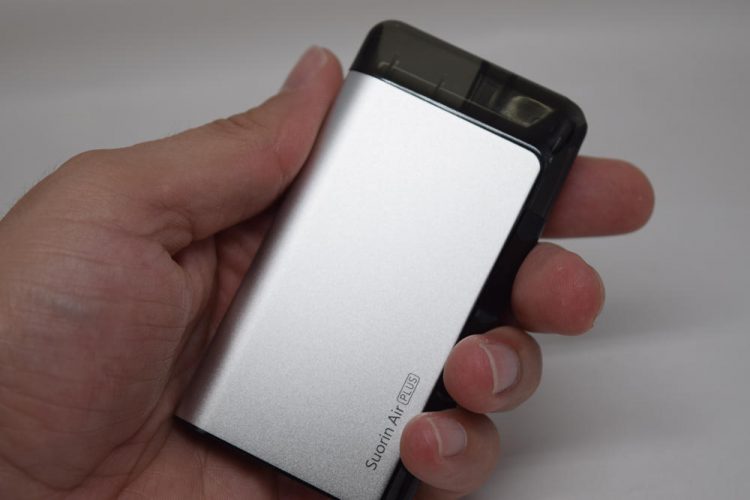 The Suorin Air Plus was sent to me by Heaven Gifts, for the purpose of this review. They currently have in stock at a price of $34.99.
Buy the Suorin Air Plus
Get a special price on the Suorin Air Plus pod system from a respected online store.