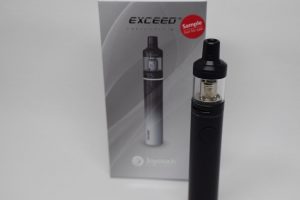 When it came out, the Joyetech eGo AIO was widely considered the best starter-level vaping device on the market, but that was nearly 2 years ago. That's a long time in this industry, and even though the eGo AIO remains very popular, Joyetech decided that it was time for a new and improved version...
Read More...
The Suorin Air is a stylish vape pod designed for beginners and smokers looking for an alternative. This all-in-one device is designed by Chinese company Goldreams Technology and allegedly manufactured by Foxconn, the world's largest contract electronics manufacturer, with clients like Apple,...
Read More...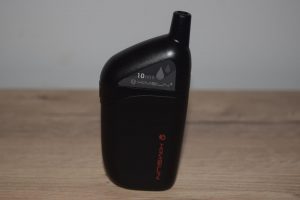 The Kimsun Air10 is an e-cigarette-type device aimed both at smokers looking for an alternative and intermediate vapers who want a small, portable vaporizer for vaping on the go. With most independent manufacturers these days racing to come out with more powerful and complex devices, it's easy to...
Read More...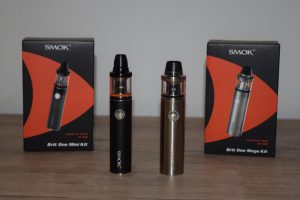 With the Tobacco Products Directive (TPD) now in full effect in the European Union, companies are scrambling to come out with products that abide by the new rules while still offering users a satisfying vaping experience. Chinese manufacturer SMOK is apparently trying to tick multiple boxes by...
Read More...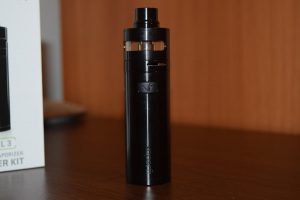 The VaporFi Rebel 3 is one of the most confusing vaping devices I have ever seen - it looks like a compact mechanical mod, but it's actually a beginner-friendly all-in-one device that comes with all the built-in protections of a regulated vaporizer. That's not a bad thing at all, in fact, it's this...
Read More...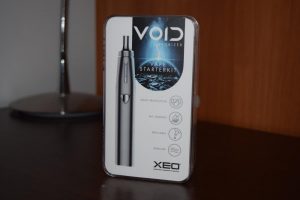 The XEO VOID is an entry-level device aimed at beginners and intermediate users looking for a better vaping experience and a longer battery life than cigalikes could possibly offer. Featuring a built-in cup-like tank that makes leaking a non-issue, support for sub-ohm coils and adjustable airflow...
Read More...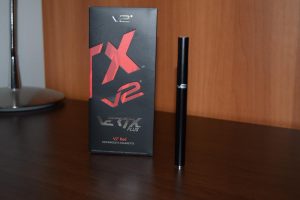 The V2 Vertx Plus is a new generation cigalike that combines the simplicity of entry-level vaporizers with advanced features like adjustable voltage and disposable pods. It also boasts a larger capacity battery than V2's basic electronic cigarettes, a slick, futuristic design, and, last but not...
Read More...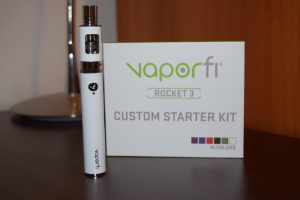 The VaporFi Rocket 3 is a new and improved version of the original Rocket, which I had a chance to review a couple of years ago. While it was a great device when it came out, two years is a long time in a rapidly evolving industry, so, earlier this year, VaporFi decided it was time for a serious...
Read More...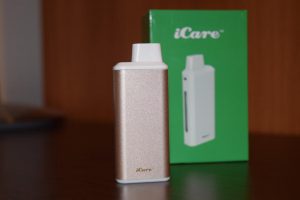 The Eleaf iCare is a modern take on the automatic electronic cigarettes of old. If you've been vaping for more than three years, you probably remember those cigalikes that didn't require you to push a button to activate the battery, but instead were equipped with a draw-activated automatic switch....
Read More...
If you're looking for a tiny mouth-to-lung vaporizer for vaping on the go, the Vapeonly Arcus is right up your alley. Measuring just 104 mm from the top of the drip tip to the bottom of the battery, and 16.8 mm in diameter, the Arcus is by far the smallest new generation e-cig I have ever...
Read More...