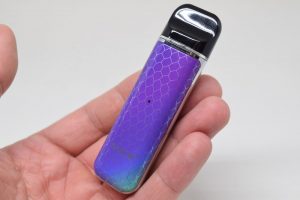 Vape pod systems have become so popular these days that virtually every major company in the industry has at least one in its product lineup. Well, SMOK now has three of them. After the Badge and the pen-style Infinix, the Chinese manufacturer recently released the Novo pod, a compact and slick...
Read More...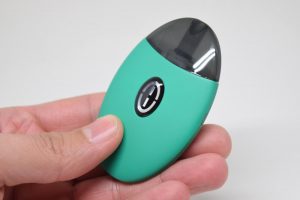 The Mowell Shake is a sleek, pebble-shaped pod system with an integrated movement sensor that allows you to wake up the device just by shaking it a couple of times. It's also one of the thinnest and lightest vaping devices I have ever used, making it ideal for vaping on the go. The Shake definitely...
Read More...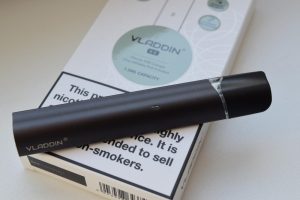 The Vladdin RE is the refillable version of the popular Vladdin pod system, probably the slickest vaping device aimed at beginners and casual vapers. With more and more manufacturers launching their own pod systems and many of them going the refillable route, it made sense for Vladdin to offer a...
Read More...
The Digiflavor Liip is a disposable pod system designed as a convenient and easy-to-use alternative to smoking. It doesn't require any refilling or charging, so in that sense it is very similar to a tobacco cigarette. It's also incredibly small and lightweight, making it a great choice for vaping...
Read More...
Joyetech is celebrating its 10th anniversary this year, and it's only fitting that they do so with a special edition eGo AIO. After all, the eGo electronic cigarettes has played a crucial part in the company's success in this very competitive industry, especially in its early days. Even today, the...
Read More...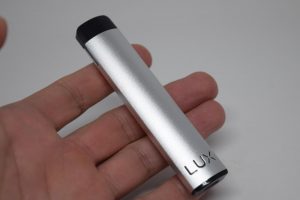 Another day, another pod system review; today we'll be taking a look at the Wellon Lux, a slick vape pen with a design clearly inspired by the insanely popular JUUL, but with a much bigger battery and...
Read More...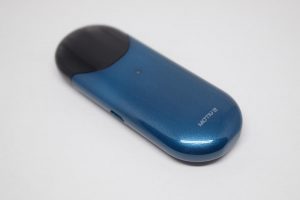 Pod systems may not be the most advanced vaping devices money can buy, but there is no denying their practicality and appeal, especially for beginners. And they are really popular, so it's no wonder that virtually every company in the business is coming out with its own pod system. Today we're...
Read More...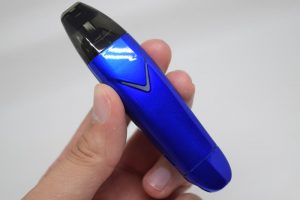 The Suorin Vagon is a pod system from the same company that brought us the massively popular Sourin Air. Who would have known that a credit card-shaped vaporizer would be so...
Read More...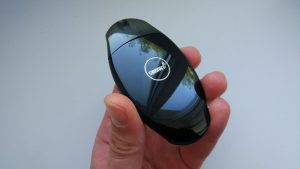 Last year, when I did the review of the Suorin Air, I had no idea that pod systems would become so popular so fast. Nowadays, virtually every company in the vaping industry has their...
Read More...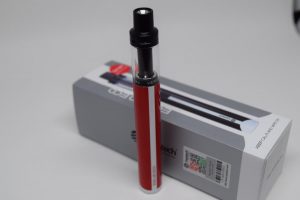 The Joyetech eGo AIO ECO is a simple all-in-one vaping system aimed at smokers looking to quit. It does a very good job of emulating the draw on a tobacco cigarette and it is optimized for high-nicotine or nicotine salt e-liquids to efficiently satisfy users' nicotine cravings. So if you or someone...
Read More...