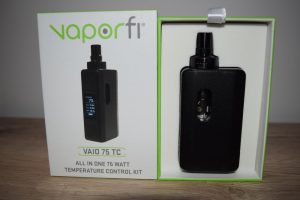 The VAIO 75 TC is an all-in-one (AIO) vaporizer from VaporFi, one of the oldest brands in the vaping industry. The American company has been making a push into the advanced mod market since late 2016, and the VAIO 75 plays a very important part in this venture, It comes with all the features experienced vapers have come to expect from advanced mods, but it's also relatively easy to use, even by beginners and intermediate users, which plays well into the general strategy of the company.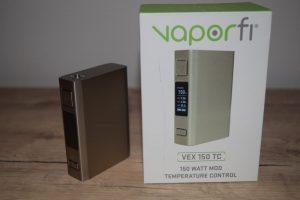 The VEX 150 is the most powerful vaporizer ever released by VaporFi. It has a maximum power output of 150 watts, supports temperature control for stainless steel, Ni200 and titanium, is powered by two high-drain 18650 batteries and comes with a host of built-in protections. This all may not sound revolutionary by today's advanced mod standards, but for company that until recently only catered to beginners and intermediate vapers, it's a pretty big deal. The Vex 150 marks VaporFi's entry into the advanced vaporizer market, probably the toughest...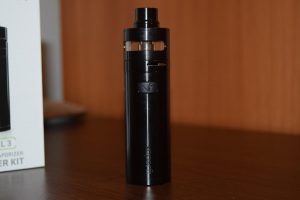 The VaporFi Rebel 3 is one of the most confusing vaping devices I have ever seen - it looks like a compact mechanical mod, but it's actually a beginner-friendly all-in-one device that comes with all the built-in protections of a regulated vaporizer. That's not a bad thing at all, in fact, it's this appealing design that helps the newest Rebel stand out from the plethora of AIO devices currently flooding the market. In this review, we'll be looking at all the features of the VaporFi Rebel 3 to see if it has anything else going for it apart from...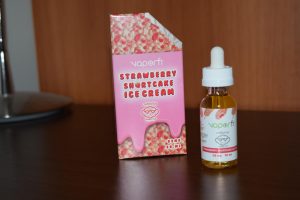 VaporFi recently teamed up with Cosmic Fog to create one of the most delicious desert vapes I have tried in a while - Strawberry Shortcake Ice Cream. Summer may be over, but let's face it, it's never a wrong time for some tasty ice cream, especially in vapor form. To be honest, when I first heard about the surprising partnership between two of the most well known brands in the vaping industry, I wasn't very excited. I know Cosmic Fog is one of the most popular e-liquid makers out there - some would even say the most popular - but having...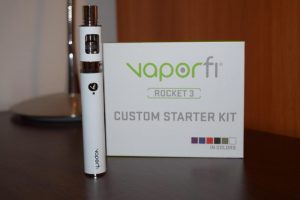 The VaporFi Rocket 3 is a new and improved version of the original Rocket, which I had a chance to review a couple of years ago. While it was a great device when it came out, two years is a long time in a rapidly evolving industry, so, earlier this year, VaporFi decided it was time for a serious upgrade. The Rocket 3 features a familiar cylindrical design, but now comes with sub-ohm coils, temperature control and improved battery capacity. It's basically an advanced vaporizer aimed at beginners and intermediate users.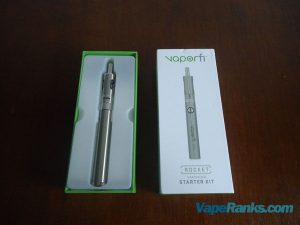 VaporFi seems determined to bring advanced vaping technology to the masses in a package that's not only nice to look at, but also extremely easy to use. The latest example of their efforts is the VaporFi Rocket, a high-end vaporizer that, despite its minimalist design, comes with a variety of useful features, including variable voltage and airflow control, for a highly customizable vaping experience. Let's take a closer look at the VaporFi Rocket electronic cigarette and see what it's all about: