Tobacco giant Lorillard bought Blu eCigs in April of last year, for a reported $135 million. It was big news in the electronic cigarette industry, as it signaled Big Tobacco's interest in a niche market it since then seemed to want to destroy in its infancy. Now, Lorillard has announced its profits for last week, and it seemed their new e-cigarette division contributed substantially to the company's bottom line.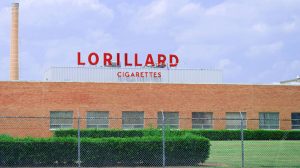 Although the acquisition of Blu eCigs was announced in the Spring of 2012, the Lorillard electronic cigarette segment only came into operation in the last quarter of the year. The recently revealed figures show Blu has contributed $39 million to the tobacco company's total net sales, registering almost three times the sales of the previous quarter. According to the Daily Markets website, Blu electronic cigarettes contributed $61 million to Lorillard's total net sales, since its acquisition. Gross profit was $16 million in the fourth quarter of 2012 (41% of net sales), and $21 million, (34.4% of net sales) for the entire year.
$39 million may not seem like such a large sum, when compared to the nearly $1.7 billion generated from tobacco cigarette sales, but considering the difference in market size, Blu's results are nothing short of spectacular. The strong sales of Blu e-cigarettes are a consequence of higher investments in consumer marketing, expanded retail distribution as Lorillard's sales force placed the brand into more than 50,000 retail outlets, and strong repeat purchases. In fact, analysts suggests Blu now controls around 30% of the American e-cigarette market, which some predict will be worth over $1 billion in 2013.
"Our acquisition of blu eCigs has met or exceeded all of our expectations, having achieved the goal of becoming accretive to earnings in its first year with Lorillard, and establishing a new platform for expansion," stated David H. Taylor, Executive Vice President, Finance and Planning and Chief Financial Officer or Lorillard.  "Continued product innovation, creative marketing and solid sales and distribution execution will enhance consumer appeal and product availability.  We are excited about the prospects for this business behind a brand that has strong consumer appeal and the potential for continued rapid growth."
It's pretty ironic that an electronic cigarette company is actually adding to the bottom line of a tobacco giant like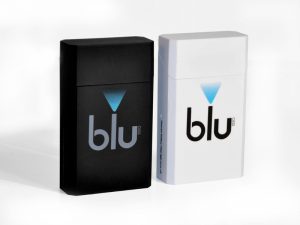 Lorillard, while other e-cig brand CEOs like that of NJOY make no secret of their ultimate goal – to make analog cigarettes obsolete. And I'm pretty sure this is just the beginning of Big Tobacco's involvement in the e-cigarette niche, as Reynolds and Altria are either working on products of their own or planning buyouts of established e-cigarette companies. "I think we're quite bullish about the category in terms of obviously its growth rate, but also what can be achieved in the future," Reynolds CEO, Daniel Delen, told Businessweek. We believe we have a product that offers a consumer experience that's closer to the smoking experience than anything out there. … In terms of the impact on the traditional smoking category, the category's probably a bit too small to have a definitive view on that. But I think I'd be remiss to say that if that category continues to grow in line with expectations in the future, of course it will at that stage have a substitution effect with regular cigarettes."
So there you have it folks, when a Big Tobacco boss acknowledges the possibility of e-cigarettes one day overtaking analogs, you can bet they're going to want in on it. On the bright side, the money these companies can invest in the development and marketing of electronic cigarettes may help raise awareness to them and make them harder to ban.