Totally Wicked, one of the world's first electronic cigarette companies, and the first to open a brick-and-mortar vape shop on U.S. soil, recently announced that it would be shutting down by 2018, primarily as a result of the new FDA regulations.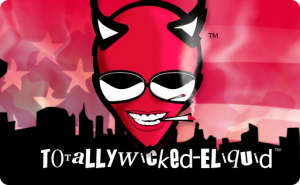 "It is currently impossible to see any way through the impasse the FDA is imposing on businesses like ours across the USA," Fraser Cropper, Managing Director of Totally Wicked states in a press release. "While we will continue to support our customers and provide employment for our staff for as long as we possibly can, Totally Wicked in the USA will close its doors in the Summer of 2018, not because we want to, because the USA government is demanding that we do."
Ever since it opened in 2008, Totally Wicked has built a reputation for both ethical business conduct and standing up for vapers' rights. In 2010, it challenged the FDA for illegally impounding company goods, and in 2015 it became the only company allowed to challenge the EU Tobacco Products Directive, after its petition received support from over 100,000 vapers from all over Europe. This is a company that's been through some tough battles, but even it doesn't think it can survive under the rules imposed by the FDA, particularly the pre-approval process.
"With the stroke of a pen, the FDA is demanding fantastically unrealistic pre-market tobacco authorizations for a product that contains no tobacco, at a cost that is prohibitive to all but the tobacco giants, and bears no relations to the products' risk or indeed, its remarkable potential when compared to the raging tobacco epidemic. It is designed quite simply to destroy the industry," the company states.
"By the end of 2018, there will be no independent vaping industry left within the USA – unless Congress decides to look deeper into this, or indeed the legal system is willing and able to hold the FDA to account for its fallacious representation of the risk impact that it has used to justify this regulatory abomination," the press release adds. And it's not at all an exaggeration fueled by frustration. Experts estimate that if the current regulations remain unchanged, they will wipe out around 99% of independent vaping companies, paving the way for Big Tobacco to take over the whole industry, flooding the market with inefficient, obsolete products.
But Totally Wicked doesn't intend to go quietly into the night. It plans to spend what time it has left providing the same quality service it has become famous for and informing consumers about the false claims made by the Food and Drug Administration and other opponents of vaping.
"In 2018 we will be forced to close our business, but we are not going away meekly. We fully intend to use what time we have left to benefit our customers and inform as many people as possible as to the scurrilous claims emanating from the FDA," the company stated. "Mealy mouthed platitudes will continue to be used to justify its actions and castigate businesses like ours and criticize our unwillingness to comply with 'citizen protecting' legislation, while the truth is denied an open sharing. What will be left is again a tobacco monopoly, which holds its 'trophy' vaping products up as talismans of change, while continuing to sell, endorsed and enforced by the USA government, smoking products that kill hundreds of thousands of American citizens every year. Corporate greed and craven political capitulation is the true story."