Glaxo Smith Kline (GSK), one of the world's largest pharmaceutical companies, has seen its profits from the sale of smoking cessation products drop following increased competition from electronic cigarettes.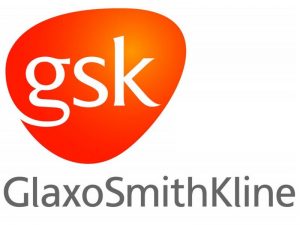 Andrew Witty, chief executive of GSK, recently told Reuters that the public enthusiasm for electronic cigarettes has been affecting his company's sales. "Of course, it's definitely taken a bit of our market, no question at all – but there's a lot of competition in that space anyway," Witty said. I'm pretty sure it's more than just "a bit", since the GSK boss admitted that his team actually spent a few days analyzing whether GSK should enter the lucrative market as well. "We've decided we're not going to play. We've consciously had a think about it but we're not going to play," he said, explaining that e-cigarettes are just to controversial for GSK at this stage and that there isn't yet enough scientific data on their risks and benefits.
The British pharmaceutical giant sells various nicotine replacement products, like patches and gum. Its portfolio includes established brands like Nicorette, Nico Derm CQ and the medicine Zyban. After passing on electronic cigarettes, GSK is now in the process of establishing a joint venture with Novartis, whose brands include Nicotinell, to become a world leader in the $3 billion smoking cessation market.
Pharmaceutical companies have been feeling the heat from the rapid growth of electronic cigarettes for some time now. In January of last year, Sophie Ragot, marketing manager at GSK laboratories confirmed that e-cigarettes were mainly to blame for a 35% drop in nicotine patch sales in France alone. "Patches have been suffering seriously since the summer of 2013, just when e-cigarette shops started to multiply in France," the GSK manager said at the time.
With so much money at stake, it's easy to see why Glaxo Smith Kline would use considerable resources to make sure electronic cigarettes couldn't compete with its products anymore, as revealed by a leaked email, last year. In it, Sophie Crousse, the Brussels-based vice president of European public affairs for GSK's consumer health-care division, told Dominik Schnichels, of SANCO (the European Commission's Directorate General for Health & Consumers) that her company would like to see electronic cigarettes regulated as medicines, just like other nicotine replacement therapies.