If you think vaping regulations and taxes are bad in your country, take comfort in the fact that it can always get worse. Take Italy, where  recently adopted legislation introduced a "super-tax" of €5 ($6) per every 10 ml of e-liquid – even if it doesn't contain nicotine – and banned the sales of vaping products both online and in specialized shops without a tobacco license. The move is expected to put thousands of companies out of business and leave tens of thousand of people unemployed.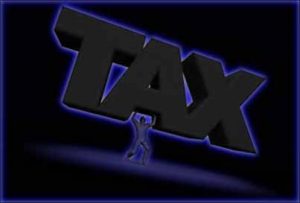 Italian legislators have been waging war on vaping for over 4 years now, and they seem to have finally landed the killing blow. After its original super-tax on e-liquids was deemed unconstitutional by the Italian Constitutional Court in 2015, the Italian Parliament recently adopted an amendment that not only introduces a new super tax on all e-liquid, regardless of whether it contains nicotine or not, but also places the entire vaping sector under a state monopoly, by banning online sales and forcing vendors to apply to a restrictive and expensive license similar to that required by tobacconists in order to continue doing business.
Signed by Senator Simona Vicari, of the Alternativa Poppolare party, the controversial amendment is supposed to protect minors from getting addicted to nicotine-containing products – even though it also affects nicotine-free e-liquid – to prevent tax evasion by ensuring that the sale of vaping supplies is done only through authorized channels, and, last but certainly not least, to fill the budget hole created by the decline in tobacco sales.
The online sales ban also includes foreign companies in order to prevent tax evasion by vapers who buy their supplies from other countries, which proponents of the amendment claim will also protect consumers from products of dubious quality.
"Sales will be done through authorized channels, and can therefore be traced and controlled, which will lead to a reasonable reduction of the illegal market and higher budget revenues from the consumption tax," a technical report on the amendment states.
Despite all these justifications, experts believe that the economic and public health impact of the amendment will be catastrophic. Italy is currently ranked number one in Europe for production of e-liquid and bases, with over 50 companies operating in the sector, as well as 2,500 specialized shops, countless distributors and an estimated 40,000 employees. The vast majority would have to close, as applying for a state-issued license is both complicated and expensive.
The effects of the amendment would ultimately affect consumers. The cost of vaping is expected to exceed that of smoking tobacco when the new rules come into effect early next year, so it's safe to presume that many of the 1.5 million Italian vapers will probably go back to using tobacco products. Furthermore, the prohibitive prices of vaping supplies and limited access will surely discourage smokers from switching to vaping in the future.
A quarter of the Italian population still smokes, and statistics show that nearly 80,000 smoking-related deaths occur every year, but Italian legislators seem to think that preventing smokers from switching to what is generally regarded as a safer alternative is their top priority.
Vicari's recently adopted amendment has been described as a gift to Big Tobacco, but the measures it proposes are so ludicrous that not even tobacco companies approve of it. Gianluca Ansalone, head of communications at British American Tobacco Italy, told La Nazione that his company does not agree with the new measures.
"We are in favor of reorganizing the sector and writing new rules for the game. It's clear that the electronic cigarette sector in Italy has grown in a chaotic way over the last few years, but a state monopoly cannot be the solution to this problem. It risks stifling many entrepreneurial initiatives." Ansalone said. "If we add the ban on online sales in this era of digitalization, this amendment just seems like a huge step backwards".
Thousands of vapers and business owners have been protesting against the amendment since late last month. They have been gathering in Rome's Piazza di Monte Citorio, holding banners and shouting "We only want to vape".
Italian vaping businesses have until March 31, 2018 to apply for a state-issued licenses to be able to continue selling their products.