Winston-Salem-based tobacco company, R.J. Reynolds, has recently announced its own line of electronic cigarettes, called VUSE. According to Reynolds American representatives, the VUSE is "a game-changing product in the e-cigarette category".
News about R.J. Reynolds intention to enter the e-cigarette business emerged last year, when they confirmed VUSE was still in the development stage. It had been introduced in a very limited test market a while ago, and last Thursday the tobacco maker finally launched a revamped version of VUSE during an event in Colorado. Created by R.J. Reynolds Vapor Co. (RJRV), a subsidiary of Reynolds American, this new electronic cigarette promises to offer vapers unsatisfied with the products available on the market today the "perfect puff". According to the official press release, "VUSE is completely designed and assembled in the U.S., and, as an additional quality step, VUSE incorporates automated manufacturing to ensure a consistently reliable cartridge every time." Stephanie Cordisco, president of RJRV says "VUSE is powered by Smart Technology which is designed to monitor and regulate the power, heat and cartridge performance to ensure a perfect puff first time, every time." This new technology apparently monitors and adjusts heat and power more than 2,000 times per second to deliver consistent puffs.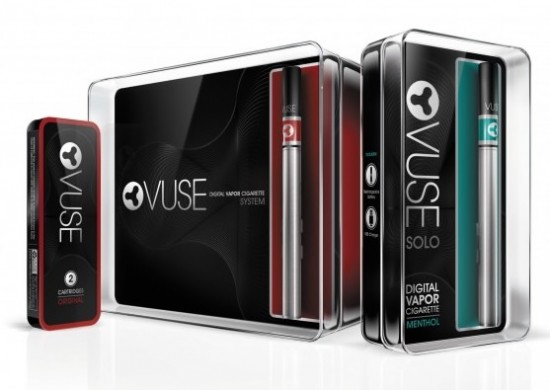 Photo: video caption
Smart Technology and quality-related claims aside, the VUSE doesn't seem much different than other electronic cigarettes. It features the same battery-and-cartridge system, mirrors analog cigarettes and replaces harmful tobacco with e-liquid. Actually, Reynolds' is called "v-liquid", but I bet it's not much different than the stuff already used in the industry. Still, Cordisco is confident the fact that VUSE is designed and assembled in the United States and its ability to provide a consistent puffing experience will give it an edge over the competition.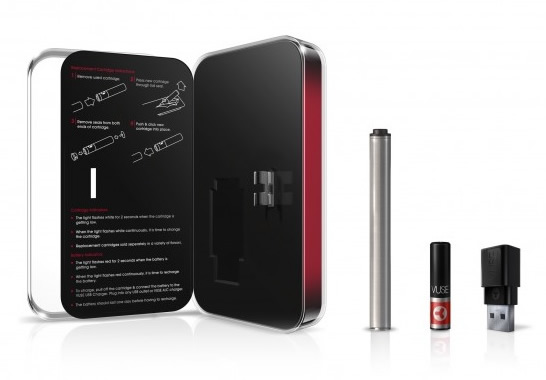 Photo: video caption
For the time being, VUSE will only be available in the state of Colorado, but R.J. Reynolds has its sights set on expanding nationally in the future. "We plan to be a large, strong national leader in a very short period of time, and Colorado represents just one of our major states as we roll it out," Stephanie Cordisco told CNBC. The new electronic cigarettes will be available as a single rechargeable unit called VUSE Solo, which includes the lithium battery, one cartridge and a USB charger, for an estimated price of $10, and as a starter kit, called VUSE System, which includes the battery, three cartridges (two Original and one Menthol), a USB charger, an AC adapter and a carrying case. The VUSE System will retail at around $30. VUSE cartridges will be sold in packs of two at an estimated price of $6. Just like the majority of electronic cigarette companies, R.J. Reynolds Vapor says one VUSE cartridge is the equivalent of a pack of analogs.
Stephanie Cordisco and R.J Reynolds CEO Daan Delen have both said VUSE aims to solve the dilemma of high volumes of smokers trying electronic cigarettes but eventually going back to using tobacco analogs exclusively. "We believe Vuse will change that through providing a smoking experience that's the most similar to the traditional cigarette," Cordisco said. That's pretty much on par with what every other e-cigarette company claims these days. We'll just have to wait and see if VUSE actually delivers. One thing is for sure though, tobacco companies are trying to cover losses in the traditional cigarette business by entering the e-cigarette market. Lorillard was first to strike by acquiring blu e-cigarettes last year, for $135 million, while Altria and British American Tobacco have announced their intention to join in, either via way of acquisition or by developing their own e-cigarettes.