Fuggin Vapor E-Liquid Review
Fuggin Vapor is one of the world's most popular budget e-liquid brands. With flavors covering the whole spectrum, from fruity cocktails and slushies to decadent desserts and even tobacco, excellent prices (as low as $0.20 per ml), free shipping and a customer service dedicated to actually helping out clients, the California-based company has built a solid reputation as one of the places to shop for e-liquid. So when I got the chance to review some of its best-selling flavors, I just couldn't refuse.
While browsing the Fuggin Vapor online store I realized they had nearly 70 different e-liquids split into about a dozen different juice lines. There was no way I was ever going to try all of them, so I just picked a few that caught my eye, hoping they would give me a pretty good idea about the quality of Fuggin Vapor e-liquid in general.
Presentation
I received my four bottles of Fuggin Vapor e-liquid through a third-party, specifically for the purpose of this review, so I don't really know if they always package their orders as nicely as they did mine, but I hope they do, because it makes a great first impression. The bottles came in a big branded cardboard box and also included some cool stickers and a personalized letter thanking me for the order. Most of the time, the juices I receive for review come packaged in a simple mail bag, so the colorful box and included extras were definitely a nice touch.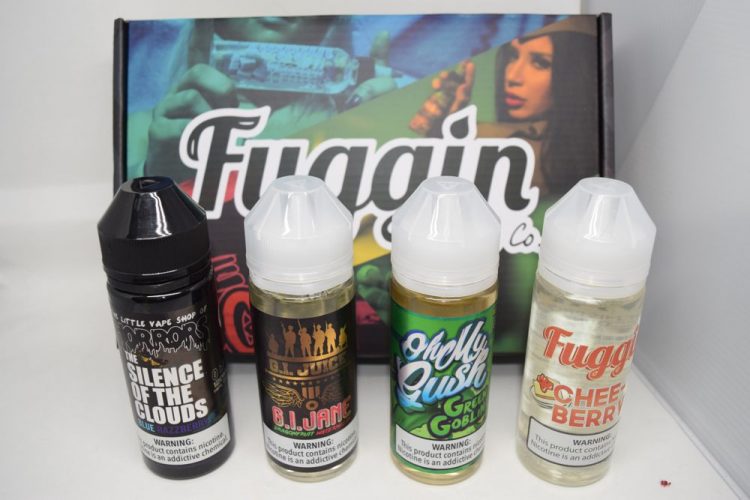 Fuggin Vapor e-liquids come in 120ml "gorilla" plastic bottles, except for nicotine salts, which are 30ml. The labels are vividly colored and feature different designs based on the dozen or so lines that the brand currently offers. For example, the G.I. Juice line features a military theme, while The Little Vape Shop of Horrors has a vintage horror theme, with dark backgrounds and dripping letters.
The bottle labels all feature mandatory age restrictions and nicotine warnings, a list of ingredients, nicotine strength, a basic flavor profile, as well manufacturer contact information. While the VG/PG ratio isn't specified on all the bottles, from what I understand all Fuggin Vapor e-liquids are 80VG/20PG.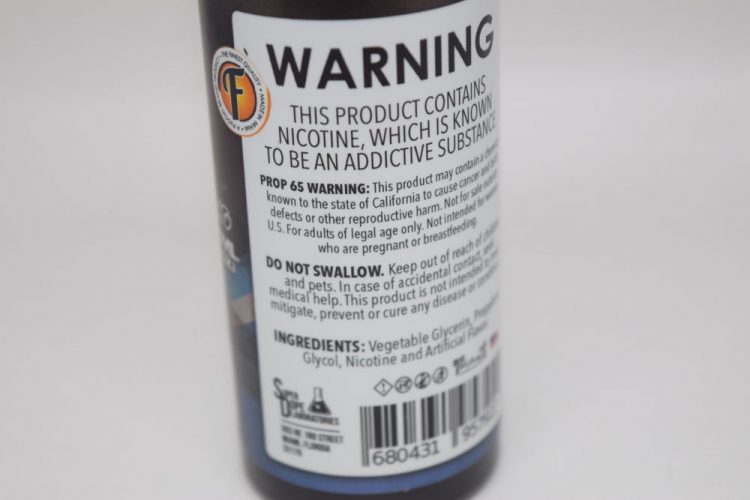 Flavors
The four flavors I received for this review were all nicotine-free, so I can't comment on throat hit or any other aspect regrading nicotine strength. I vaped all of them in my Augvape BTFC RDA with a dual Clapton wire build (0.17 ohms), at 85W. My mod of choice for this review was the VooPoo X217.
G.I. Jane: Dragonfruit, watermelon, peach, and pineapple. She's sweet but deadly. G.I. Jane is bursting with tropical fruity goodness.
This flavor isn't exactly the most popular one in the huge Fuggin Flavor collection, but I picked it because of the dragonfruit. A couple of years ago I started experimenting with DIY e-liquids and dragonfruit was one of the few flavorings that actually worked for me. It was so clean and fresh that I could vape it all day and not get sick of it. So I just knew that I would enjoy G.I. Jane just because dragonfruit was one of the main flavorings in this juice.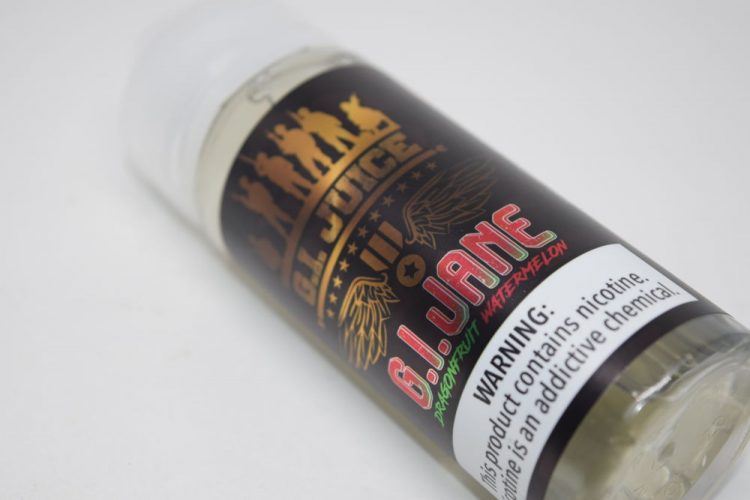 Although the official flavor description of G.I. Jane lists four different fruits, I would say that the two-flavor description on the bottle is much more accurate. This is essentially a slightly sweetened dragonfruit-watermelon combination. There is a bit of peach in there, but I really have to focus on it to taste it. As for the pineapple, my taste buds didn't pick it up at all.
If you're into fresh, fruity vapes that bursting with flavor, but not too sweet, I definitely recommend giving G.I. Jane a shot.
The Silence of the Clouds: Sour Blue Slush, topped with spooky blue raspberry candy. Bone chilling flavor, with clouds that won't quit.
I'm not really into slushies, so I wasn't too sure about picking this flavor, but it had a 4.5/5 rating and 346 reviews on the Fuggin Vapor website so I figured it was worth a try. Sour blue slush didn't really mean much to me, as I hadn't had one of those yet, but blue raspberry was always one of my favorite gummy candy, so I was really curious to try this Little Vape Shop of Horrors flavor. It turned out to have a very familiar taste.
Having tried The Silence of the Clouds right after vaping G.I. Jane, I could swear I was vaping the same juice. I even tried drinking some lemon juice to reset my senses, but they still tasted the same to me. G.I. Jane has a slightly tarter taste, while The Silence of the Clouds has a bit more sweetener in it, but other than that, the flavor profiles are very similar.
So I guess you could say I like The Silence of the Clouds about as much as I did G.I. Jane, although I had hoped to get four very distinct flavors, not three…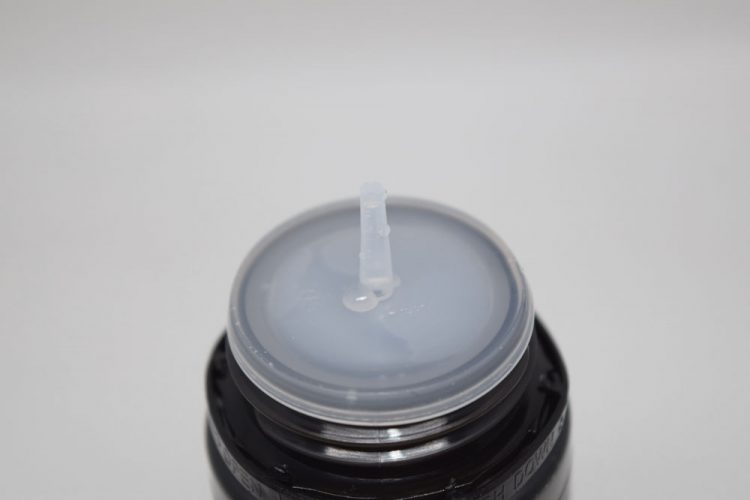 Chee-Berry: Thick and creamy New York cheesecake drizzled in strawberry syrup and topped off with some ripe, fresh strawberries!
The official description of Chee-Berry is spot-on, in my opinion; this is Fuggin Vapor's take on the classic strawberry cheesecake. Its actually a pretty popular flavor in the vaping community, but what really sets this one apart from other versions is that it actually tastes like a strawberry cheesecake. Other juices I've tried simply tasted like creamy strawberry, or a strawberry pop-tart, but this one, this one actually gets the crust right as well.
As much as I loved the dragonfruit-watermelon combination of G.I. Jane, Chee-Berry is definitely superior, at least in terms of complexity. Getting a cheesecake vape right is much harder than it sounds, as you have to nail every layer of the dessert, from the crust, to the cream cheese and the fruity flavoring to really call it a success, and Fuggin has done just that with Chee-Berry.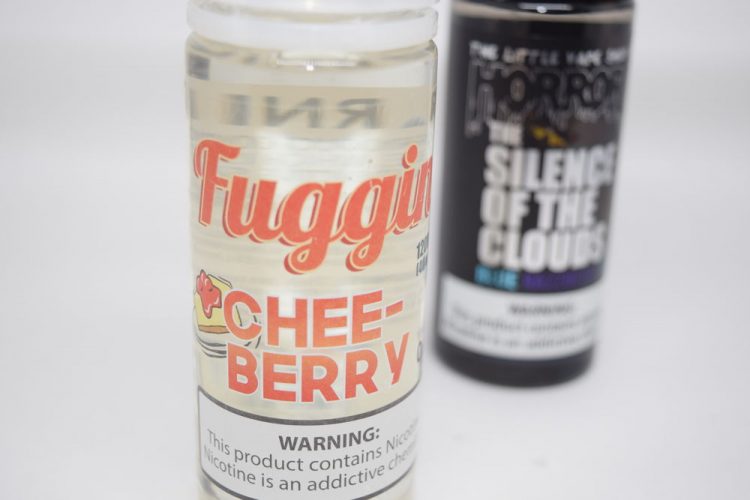 Vaping Chee-Berry, you get a strong graham cracker crust taste on the inhale, which mellows out as you exhale, allowing the cream cheese and strawberry syrup to shine too. It's a really well-balanced flavor, and definitely one of the best strawberry cheesecake vapes I've ever tried. For a budget juice, that's pretty impressive!
Green Goblin: Green Goblin is a sweet and gooey gushy candy with a green twist that sends this flavor to the moon and back.
Candy vapes are really popular right now, so it's no surprise that Oh My Gush – Green Goblin is one of the best selling Fuggin flavors. It's a really different kind of vape, to be totally honest with you, as in you can't really tell what the heck you're vaping. It kind of tastes like a sweet green apple, but then it also tastes like lemon-lime, a bit like watermelon, and a bit of mint to top it off. Those are just some of the flavors I picked up while vaping this, but I don't even know if they're actually in Green Goblin, as the official description doesn't mention anything but green candy.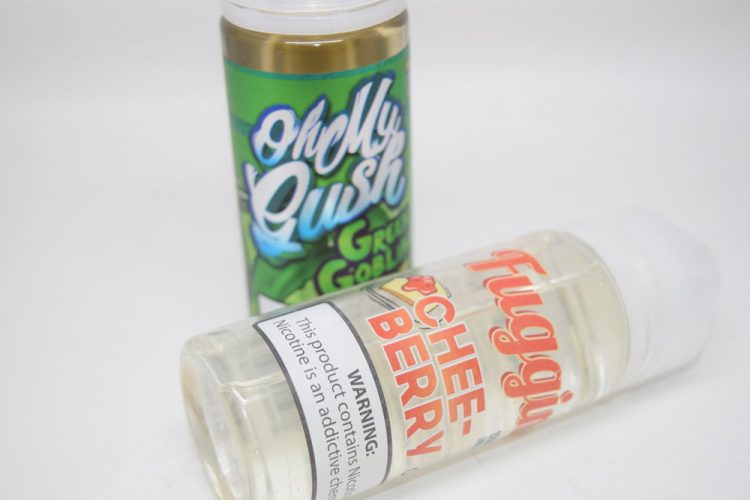 I will say that Green Goblin is not for everybody, but if you're into candy vapes,  maybe give it a try, it might surprise you. It's pretty sweet, so keep that in mind.
Conclusion
Four flavors aren't enough to really call this a review of Fuggin Vapor e-liquid in general, not with over 60 other flavors left for me to try, but I'll be updating this page as soon as I get my hands on more of their juices. What I can say is that the ones I tried were definitely above average for a company known for budget e-liquids. I really enjoyed Chee-Berry, which turned out to be one of the best strawberry cheesecake vapes I've ever tried, and the dragonfruit-watermelon combination of G.I. Jane was very refreshing. Green Goblin was different, but interesting, although I don't see myself vaping it on a daily basis.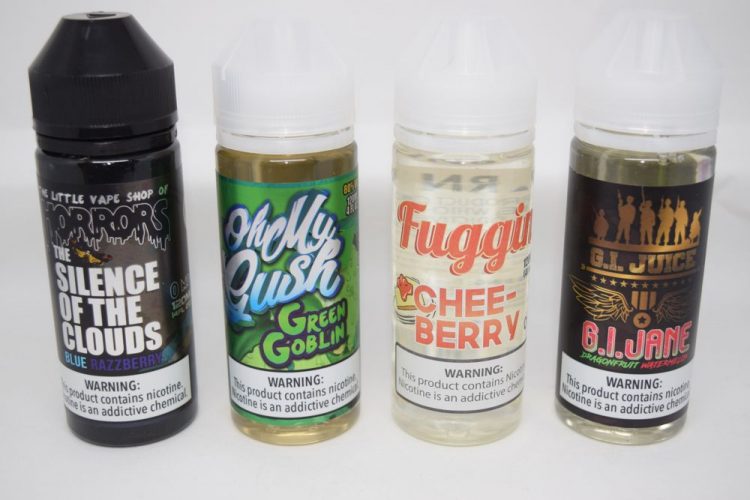 Overall, a pretty nice assortment of e-liquids that turned out to be better than I expected.