Moo E-Liquid Review
With the help of some simple but very well put-together flavors, appealing packaging and great social media marketing, Moo E-Liquids has become one of the most popular brands in the vaping industry, in just over a year. I've been seeing their e-liquids mentioned on vaping forums and social media sites like Reddit and Instagram for a while, and have been dying to give them a try, but, living in Eastern Europe, getting my hands on some Moo wasn't the easiest or cheapest thing to do. Luckily, I managed to make it happen, so I can share my opinion about this line with you guys.
Interestingly enough, Moo E-Liquids is the brainchild of the same people behind the popular Kilo e-liquid, so if you like their stuff, you might want to give these juices a try as well. They're even made in the same plant.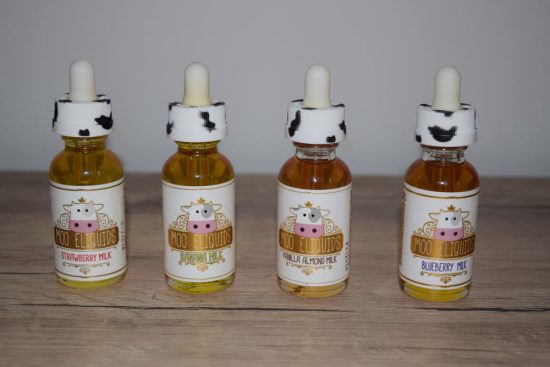 The first thing that appealed to me about Moo E-Liquids was the packaging. I din't even know what flavors they had, I just saw that cartoony cow staring at me from behind a gold banner on the bottle label and I was sold. I have to say, the labeling on their bottle is a work of art. It's all white and gold, with the only exceptions being the pink nose of the cow and the name of the flavor, which comes in different colors. The logo is adorable and fits the milk-theme of the brand perfectly, as does the spotted dropper cap of the bottles, and the most important information, like the nicotine strengths, PG?VG ration and the flavor are easy to find on the label.
Moo E-Liquids come in 30 ml, 60 ml and 120 ml glass bottles, they all have a 70VG/30PG ratio, which is great for sub-ohm vaping, and are available in 0,3 and 6 mg/ml nicotine strength. They currently have five available flavors, "Strawberry Milk, Vanilla Almond Milk, Banana Milk, Blueberry Milk and Neapolitan. Unfortunately, I wasn't able to get the last one, but I'll be sure to update this review as soon as I get my hands on it.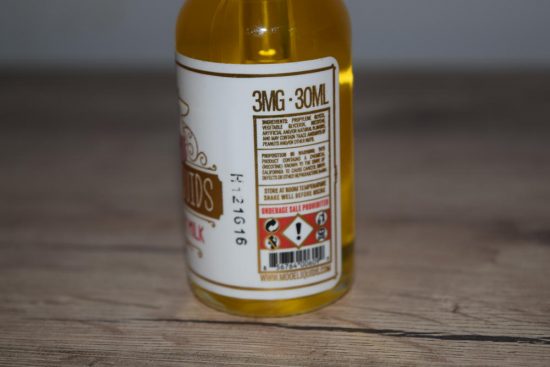 For the sake of reference, I tested all four Moo flavors in the same setup – a SMOK Baby Beast tank with 0.4Ω resistance, on the Wismec Predator 228 and SMOK AL85, vaping at 60W. Given the high VG content of these juices, I recommend vaping them in a high-quality tank or RDA to ensure it wicks well. Now for the flavors:
Blueberry Milk: This was the first flavor I tried, mainly because I was curious to see how well milk and blueberries went together. I had tried strawberry milk before, but never blueberry milk. I was surprised by how delicious it was. This stuff tastes so good I could drink it, but I know it's dangerous, so I don't. I was always a big fan of strawberry milk, or strawberries and cream vapes but I have to say, blueberries and milk is where it's at.
The best way I could describe this flavor is a savory blueberry jam with a creamy, milky undertone. It's a sweet vape, but definitely not as sweet as I expected. Although I would be inclined to label it as a dessert vape, it definitely works as an all-day vape as well.
Vanilla Almond Milk: I didn't really have my hopes up for this juice, because I am not a big fan of almond milk. Unless you have milk intolerance, I can't think of a reason why you'd want to drink almond-flavored water. It's just has a watered-down almond taste, as far as I'm concerned. And if I don't like drinking it, I probably don't want to be vaping it either. However, Moo E-Liquids' Vanilla Almond Milk tastes nothing like almond milk to me.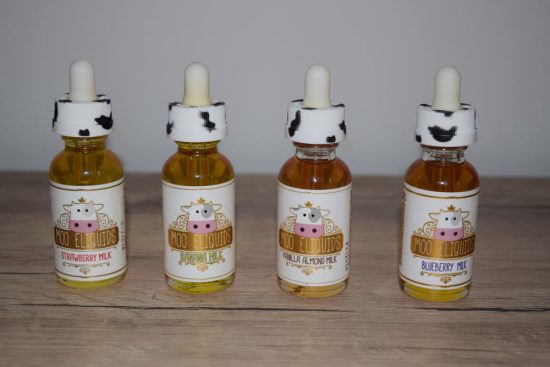 I don't know if it's just the addition of vanilla flavoring, but Vanilla Almond Milk is actually a rich, flavorful vape. The milky base of the juice is harder to detect in this particular juice, in comparison with the other three, but only because the almond and vanilla combination is so strong. It doesn't taste like a flavored milkshake, which is what I get from the other Moo flavors, but if you're looking for a delicious almond vape, this is simply amazing.
Strawberry Milk: Having already declared myself a fan of e-liquids like Mr Macaron Strawberry Cream, and VaporFi Strawberry Shortcake, I was pretty sure I was going to like Strawberry Milk too. It's a nice strawberry milkshake flavor, that much I can say, but when comparing it with other similar vapes, it wasn't all I hoped it would be.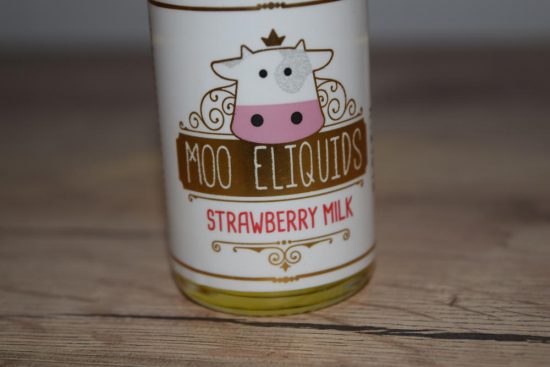 This juice tastes a lot like that Nesquick strawberry milkshake I used to drink as a kid. I loved it back then, but it doesn't seem as tasty to me now. There's no weird aftertaste, or anything like that, but the strawberry flavor isn't as strong as the other two strawberry juices I mentioned above, and the milky undertone isn't as creamy as, well, cream. This definitely makes the Moo version more suitable for all-day vaping, but if you're looking for a more intense flavor, there are better choices out there.
Banana Milk: Banana vapes aren't as common as other fruit flavors, and for good reason. Getting them right is pretty difficult and they can sometimes taste downright disgusting. Luckily, that's not the case with Moo E-Liquids Banana Milk! I liked this the most out of the four flavors I tried, and that's saying something, considering they are all solid.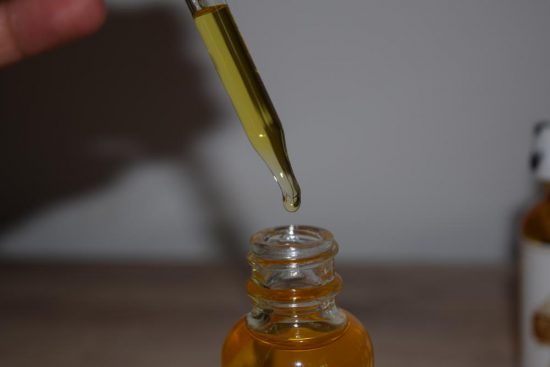 If you're the kind of person who enjoys banana smoothies or banana milkshakes on a hot summer day, you're probably going to love Banana Milk as well. The banana flavor is very strong, but you can definitely feel that velvety smooth milk undertone as well, which is just what you want from a flavored milk e-liquid. I've already gone through a 30 ml bottle in just three days, and I'm getting the 120 ml version as soon as I get the chance.
Overall, I found the Moo E-Liquids line very enjoyable. The Strawberry Milk was a bit lackluster for me – only when comparing it to other, more flavorful creamy strawberry vapes – but the other three flavors definitely made up for it. If you're into creamy dessert juices, I definitely recommend giving them a try.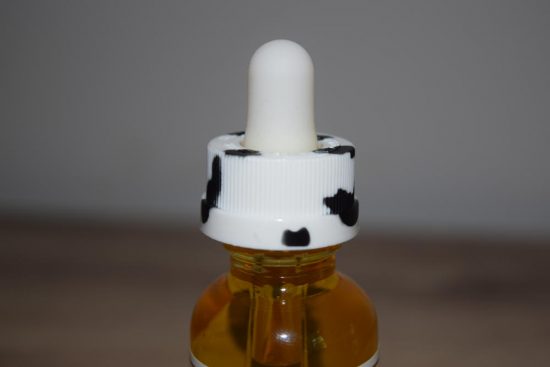 These samples were sent to me for the purpose of this review by Vapor4Life.