SMOK RPM 40 Review
It's been a while since SMOK had a true best-seller, but judging by the hype surrounding its new RPM40 pod mod, this could be one of the hottest products in the Chinese company's history. So what's so special about this particular device? Well, it aims to bridge the gap between advanced mods and vape pods in a way that attracts both veteran vapers and complete beginners. Let's see if it succeeds:
A Look at the Contents
The SMOK RPM40 pod mod comes in a rectangular cardboard box in the color that the device itself comes in. For example, my review sample was green, so the box was green as well. On the front, we have a picture of the mod, as well as some pictograms representing its main features, and on the back we have a list of contents, some mandatory warnings about nicotine and the minimum vaping age, and information on the manufacturer.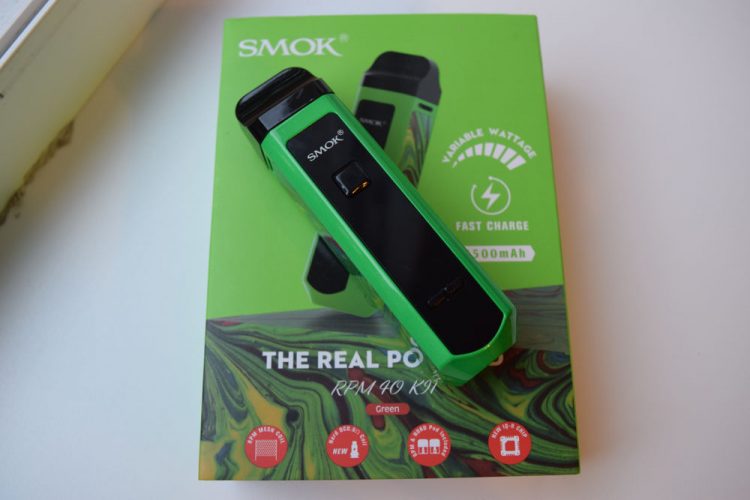 Inside the box we have the RPM40 pod mod, sitting in a Styrofoam holder next to two refillable pods. We also have a micro-USB cable for charging and a user manual, as well as some other literature that I personally never bother reading. It's pretty much your usual starter kit, but I must say I am happy to see SMOK including two pods instead of one.
Design and Build Quality
The RPM40 pod mod measures 25mm x 25mm x 99mm and weighs 99 grams. Like most other vaping devices, it is made primarily of zinc alloy and comes in a variety of colors, including green, orange or rainbow. Some variants feature carbon fiber-imitating stickers, while others come with resin-imitating stickers.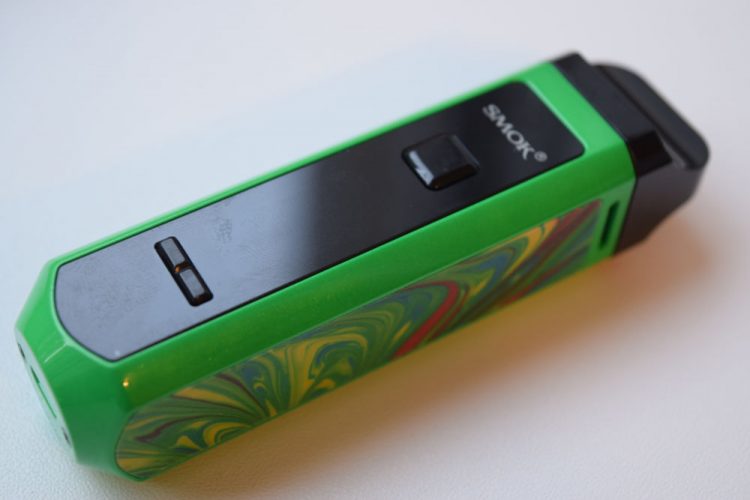 Design-wise, the SMOK RPM40 is very similar to its main competitor, the VooPoo Vinci, which I reviewed earlier this week. They both have this cubic shape, similar size, and even the display and button placement are oddly similar. The RPM40 is just as solid as the Vinci, you get no rattling or wobbling components, even when shaking the device really hard, and all the buttons are nice and clicky.
This 40W pod mod comes with two styles of replaceable pods, one clear, and another tinted black. The clear one features the new RPM coil-heads, while the tinted pod comes with a SMOK Nord coil-head, the kind we've seen used before on Nord pods. Both coil-heads are Plug-n'-Play (PnP) style, meaning all you have to do is plug them into the pods through the bottom, and you're good to go. Even' though it's hard to notice, the o.4Ω coil-head is slightly larder that the 0.6Ω Nord coil-head, because the e-liquid capacity of the latter is 4.5ml, compared to just 4.3ml for the former.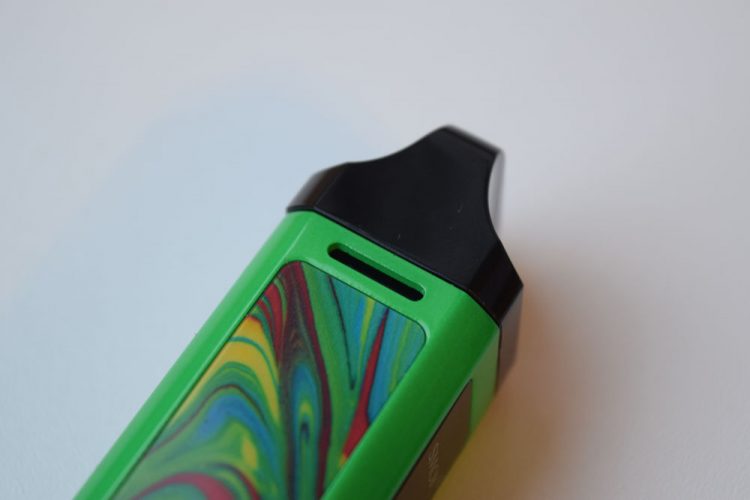 The pods both have filling ports on the side, covered by silicone plugs, and really beefy plastic mouthpieces that thin out at the end to make them comfortable to hold in the mouth. The coil-heads are interchangeable, which is very nice, but unfortunately this device features no airflow control whatsoever.
While most pod systems and pod mods these days rely on magnets to keep the pods attached, the SMOK RPM40 pods are pressed in. It's not the most popular system, but it definitely gets the job done, as I've had no issues with the pods ever coming off accidentally. One thing I didn't like about the way the pods attach is that they go in all the way to the black mouthpiece, so there's no way to tell how much juice is left without removing the pod to check.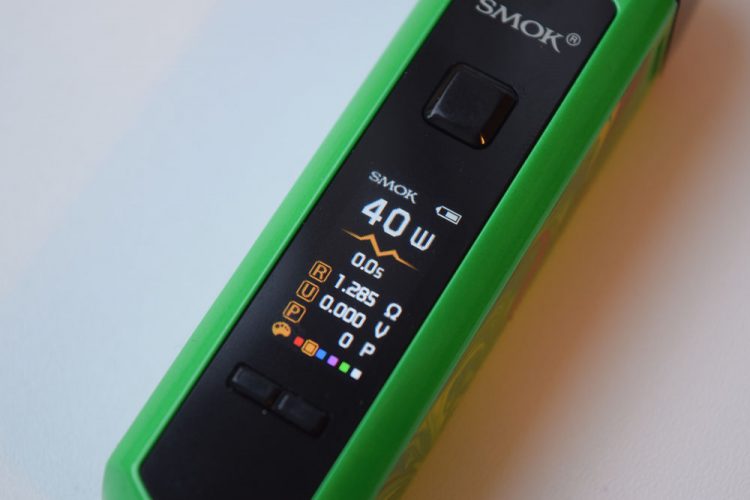 The decorative stickers on three of the four sides of the SMOK RPM40 have been holding up ok-ish so far (they have some minor scratches), but it'll interesting to see how they'll look in a few months, or even a year. On the fourth side of the RPM40 we have the control panel, which consists of a square-shaped fire button, a generous color display and two adjustment buttons. As I mentioned above, the buttons are nice and clicky, and the display really is very nice for this type of device. 0.96 inches is a very nice size, and the brightness is perfect as well.
On the bottom of the pod mod we have the micro-USB port for charging, and an "IQ-R Chip" text, which most likely refers to the chip inside this device.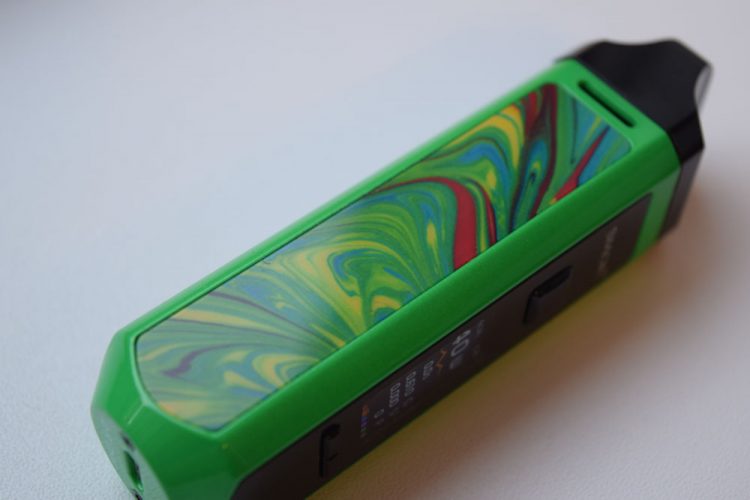 Apart from not being able to check the e-liquid level in the pods, there's nothing I can really complain about. The RPM40 is solid, it's got a compact design, and it feel really nice in the hand.
Battery Life and Performance
Just like its main competitor, the VooPoo Vinci, the SMOK RPM40 pod mod has a battery capacity of 1,500mAh, which is a lot more than what most regular vape pods have. It's true that this is a slightly bulkier device, but it's still ultra-portable and the extra battery life is definitely worth it. It's most likely not going to last you more than a couple of hours if you chain vape at 40W, but if you prefer a cooler vape and don't hit it ever few seconds, you could definitely get a full day out of a fully charged battery.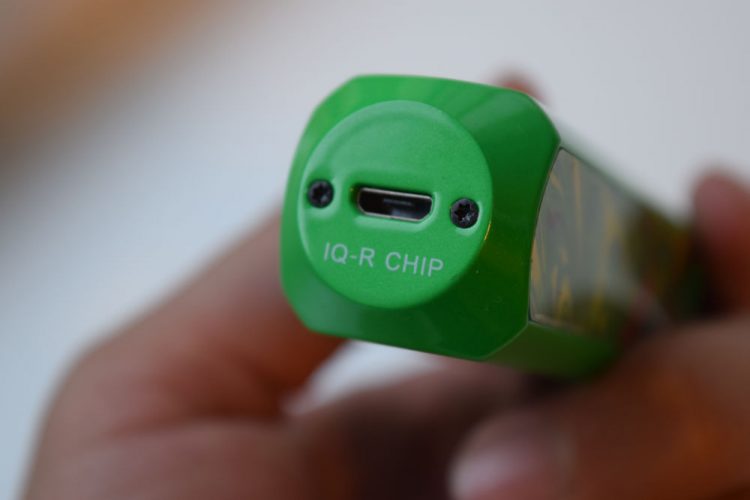 The RPM40 features fast charging technology, which means it can go from empty to fully charged in just under two hours. You can also use it as a passthrough, while it's charging.
Performance-wise, the SMOK RPM40 is good, definitely better than all of the direct-lung vape pods I've tried so far, including the SMOK Novo and even the Trinity Alpha, but still not as good as the VooPoo Vinci. Everyone's talking about the close competition between these two devices, but as far as I'm concerned the Vinci is so much more advanced that there's really no competition at all. SMOK has always been a popular brand, VooPoo not so much, so the RPM40 may end up selling better, but in terms of features and performance, the Vinci is simply the better option, in my opinion.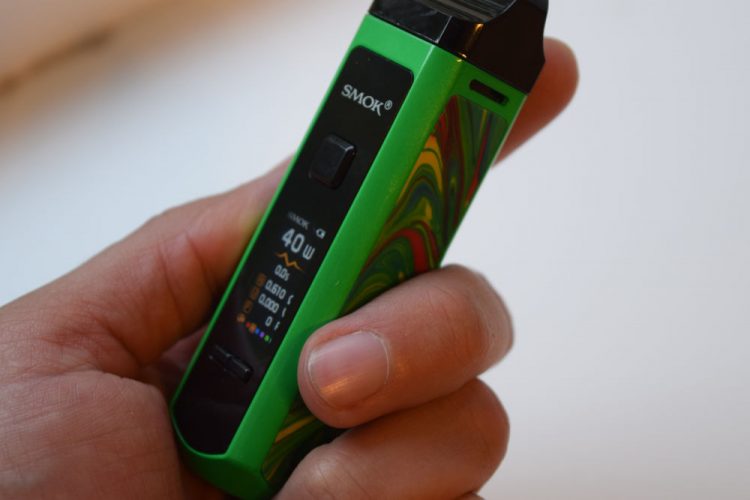 First of all, the SMOK RPM40 coil-heads are great, as long as you're not looking for a mouth-to-lung (MTL) vaping experience. There's no adjustable airflow, so you're stuck with a very airy draw. That translates into excellent vapor production, which is nice if you're into that, but I personally like a nice MTL vape every now and them even an airier one. Unfortunately, there're no way to pull off an MTL draw on this device, period.
Then there is the lack of features. On the Vinci, I did a separate section on Menu and Navigation, because there was so much to write about, but here all we have are ways to lock the buttons, change the color of the text on the display and adjust the power. It's a more basic device compare to the Vinci, which had both manual and automatic battery activation, puff tracker over a period of 14 days, and intelligent wattage suggestion, just to name a few.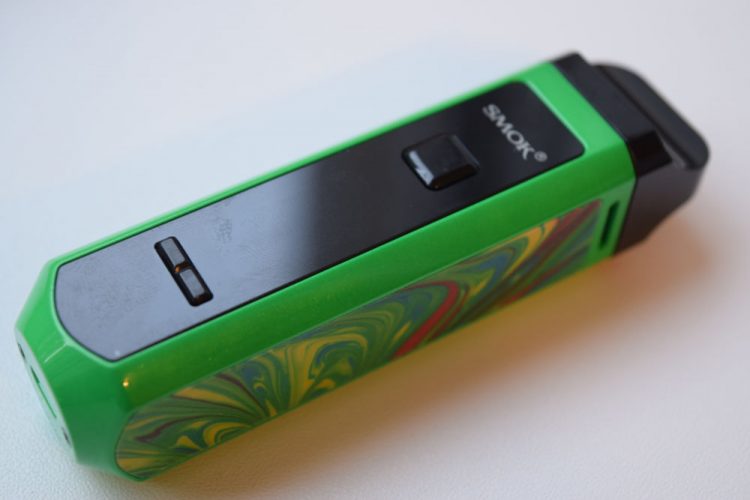 In terms of actual performance, the RPM40 is a great device, for what it is. I can definitely see why people are hyped about it, it's much better than a pod system and much more convenient than an advanced mod-subohm tank setup, but I have to fault SMOK for not including any MTL options at all. The Vinci has some sort of airflow control, it's not the best, but you can pull off a mouth-to-lung draw in certain conditions, and VooPoo is working on dedicated MTL coil-heads as well. Even if SMOK were to do the same, I fail to see how they would fix the problem of airflow.
Bottom line, if you're looking for thick clouds of vapor and great flavor, the SMOK RPM40 is a great choice, but it's not the best. You can get the same great vaping experience and more with the Vinci in my opinion. You can even do MTL, not to mention all the "smart" features as well. Plus, you can even see the e-liquid level in the Vinci pods without removing them.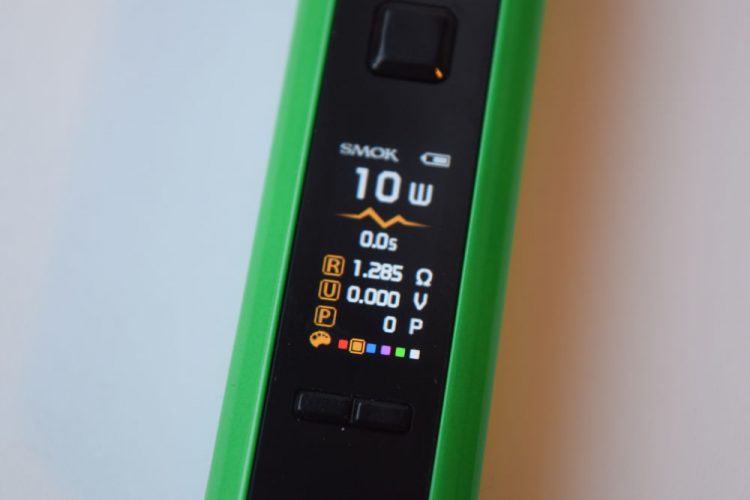 Conclusion
If you're looking for the TLDR version of the review, all I can tell you is that the SMOK RPM40 is a great vaping device for both advanced vapers and casual users. It works great, has plenty of power and the vapor production and flavor you get from the pods are amazing. That said, this is a device limited to direct lung vaping only. If you're looking for a mouth-to-lung vape similar to the draw on a tobacco cigarette, you're not going to be able to replicate that with the RPM40. Plus, its direct competitor the VooPoo Vinci, has some MTL capabilities, extra features, same battery capacity and same power output.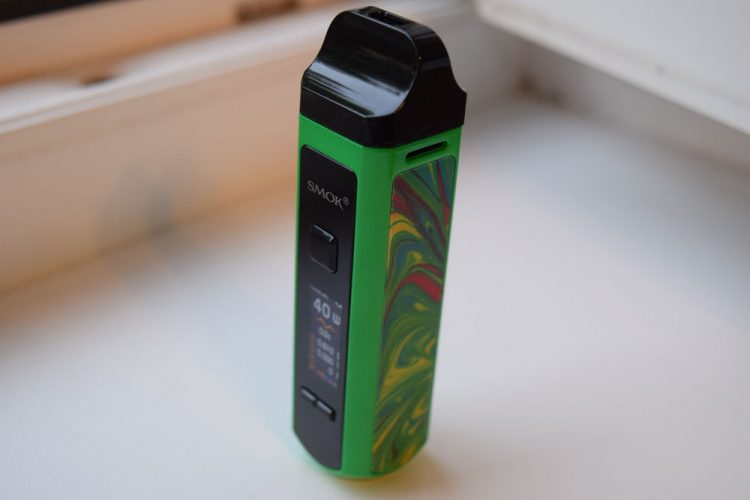 The SMOK RPM40 was sent to me by VapeSourcing for the purpose of this review. They currently have it in stock for just $25.79.