Wismec AI Review
We've seen Bluetooth and speaker functionality in vape mods before, but the new Wismec Ai adds something new to the mix – compatibility with Amazon Alexa. Well, compatibility may be too strong a word, but it does let you speak to Alexa through a vape mod, so that's new. But is the Wismec AI just a gimmick, like most other Bluetooth-enabled mods that came before it, or is it something you genuinely may need? Let's have a closer look at it:
A Look at the Contents
The Wismec AI box mod comes in a tall cardboard box with a clear plastic cutout on the front offering a clear view of the device inside. On the back of the packaging we have a list of contents, some technical specifications, manufacturer information, as well as a scratch and check authenticity sticker.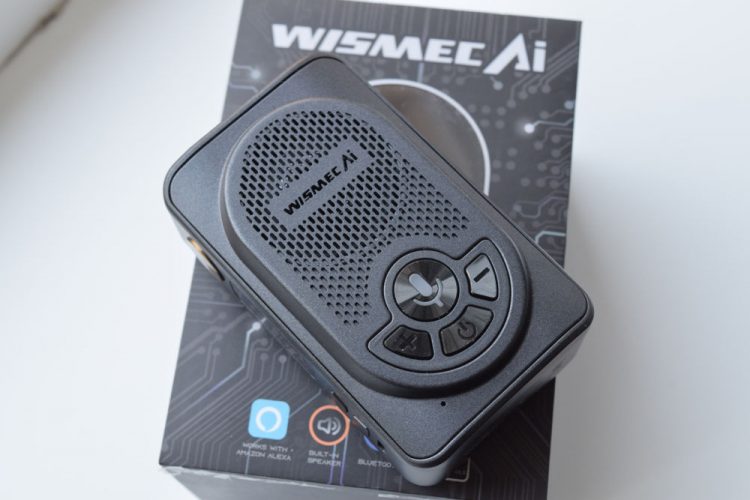 Inside the box, we have the usual fare – the Wismec AI box mod, a micro-USB cable for charging, user manual, as well as a warranty and a battery safety card. It's the standard mod kit, nothing more, nothing less.
Design and Build Quality
One thing is for sure, if the Wismec AI is going to win anyone over, it's not going to do it with its looks. The Chinese manufacturer has never been known for making slick, elegant vape mods, but the AI is still one of their worse looking creations yet, in my opinion. It's basically a tun-of-the-mill box mod with rounded edges and corners, as well as an oval speaker rising up from one of its sides. The speaker makes the device considerably thicker, which affects both its looks and its ergonomics.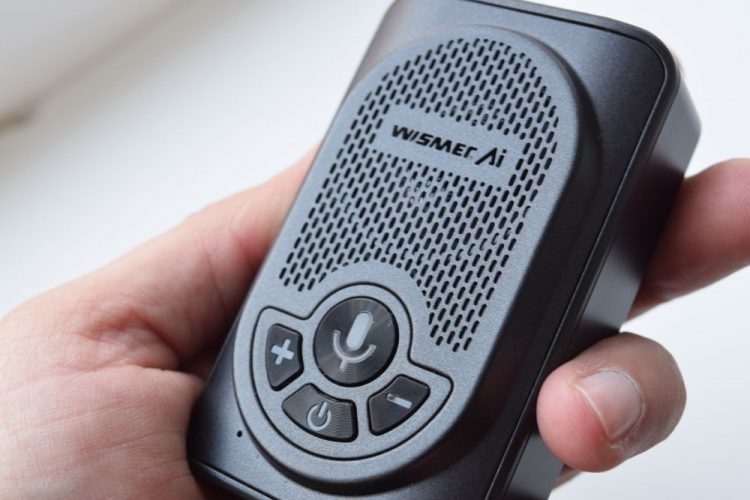 The Wismec AI is made out of zinc alloy, measures 53.5mm x 32.5mm x 87.3mm, and is available in three different colors – black, blue and red. At a weight of 166.9g without batteries, it's not the lightest dual-battery box mod on the planet either.
Starting at the top, we have a classic 510 connection with  gold plated, spring-loaded pin, but without any protective plate. The connection is almost flush with the top of the mod, so there is a risk of scratching the matte paint. Then, on one of the thin sides of the mod we have a round, metallic power button, a small black and white display, the usual + and – buttons, and a micro-USB charging port.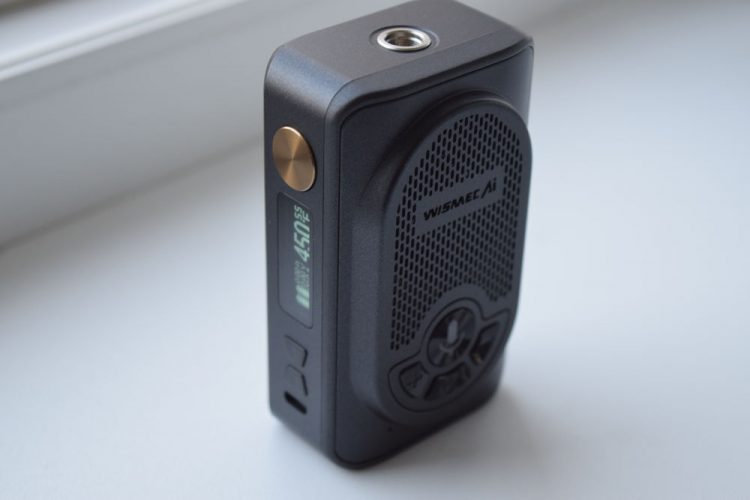 Opposite the Bluetooth speaker of the Wismec AI we have a magnetic battery door with the Wismec name and some battery venting holes cut into it. The four pairs of magnets do a great job of keeping the door in place, so there is no wobbling or rattling whatsoever, and the battery compartments look very clean and have clear polarity indicators.
The attached speaker makes the Wismec AI mod look like one of those old pocket radios, but as I said, this isn't a very good-looking mod any way you put it, so I won't be complaining about looks anymore. What I can say is that the speaker does connect to a smartphone very easily and it does sound decent. It's not Bang & Olufsen quality, but at the price you pay for this mod it's more than ok. It also has some intuitive buttons, so all in all, it's fine.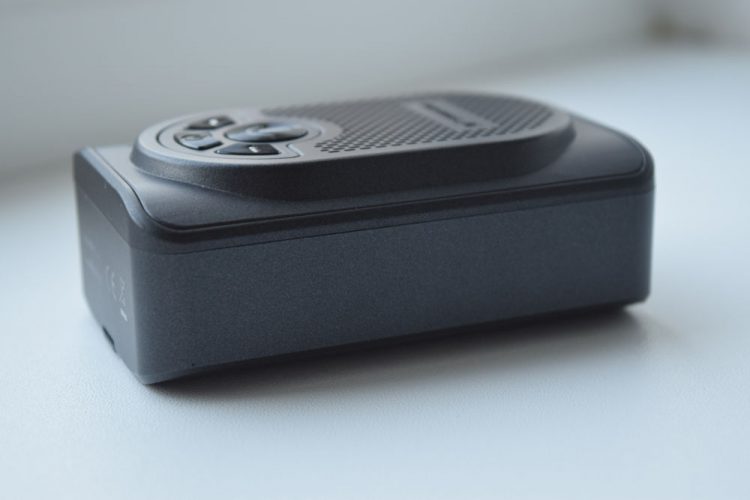 Menu System and Navigation
We'll first go over the vaping-related menu of the Wismec AI, because there isn't a lot to talk about, and then we'll touch on the Bluetooth speaker and Alexa connectivity.
I'm not sure exactly what chip the new Wismec AI is powered by, but it can't be very new, because the menu – and even the screen for that matter – looks very outdated. The icons are very small, and they're the same ones we've been seeing on Joyetech, Eleaf and Wismec (same company, really) for a long time now.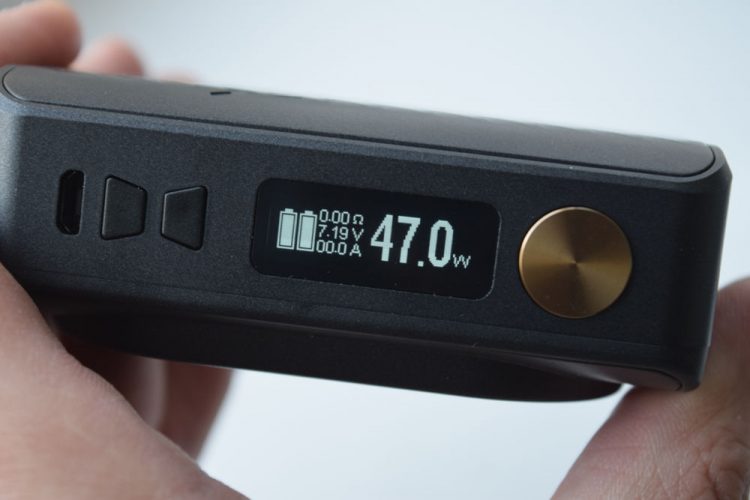 Press the power button three times when the power is on, and you will be taken into the vape mode menu of the Wismec AI. Here, you'll be able to choose from wattage mode, temperature control for three different materials (nickel, titanium and stainless steel) as well as three memory modes.
If you need more customization, you can go into the mod's secondary menu, by keeping the fire button and the + button pressed at the same time. Here, you can set what parameter you want displayed on screen (puff counter, puff timer or amperage), set the duration and strength of the preheat, enable and disable stealth mode, and also check the software and hardware versions, or the voltage of the batteries.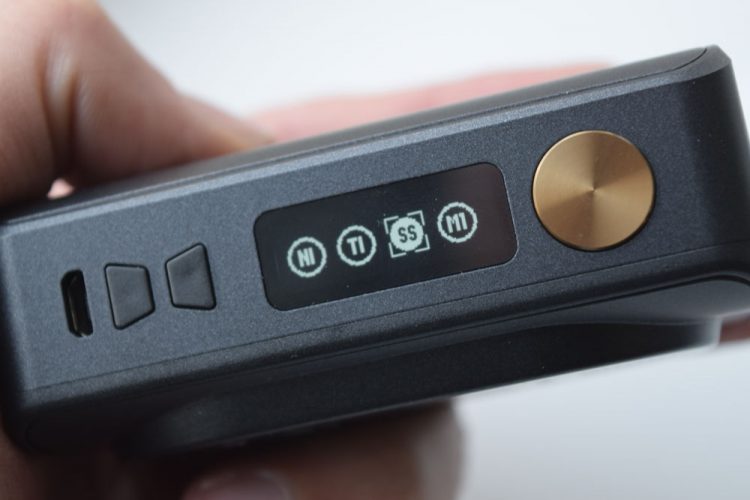 The AI features most of the basic vaping modes and setting we've gotten used to over the years, but nothing new or innovative. In fact it doesn't even feature custom curves or voltage modes.
Now, if you're interested in buying the Wismec AI, it's probably not of the vaping part of it, but for the Bluetooth speaker and Alexa connectivity. But are they worth your money?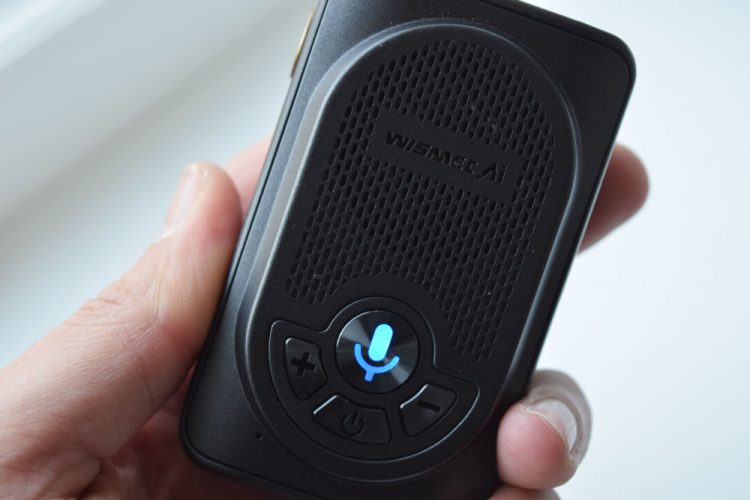 If the Bluetooth speaker is what you're interested in, I can report that it works pretty well. Just turn it on by keeping the microphone button pressed for a couple of seconds, and then pair it with your smartphone after activating Bluetooth. You can then play songs from your phone, or from YouTube, and use the + and – buttons to either turn the volume up and down, or skip to the next or previous song in your playlist.
The sound quality isn't fantastic, but then again, this isn't a high-end speaker, so you can't expect too much. For what it's worth, I think that as a speaker integrated into a vape mod, it's a decent device.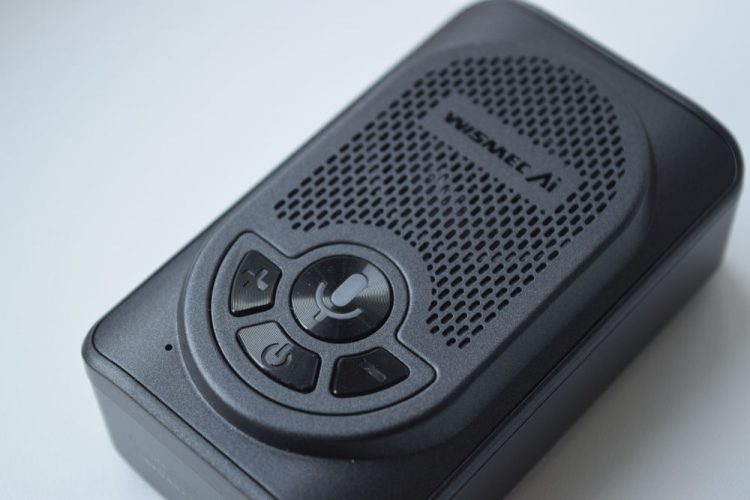 Now, regarding the Alexa connectivity feature… It's not quite the most advanced gimmick I've ever seen. For one, you not only need to pair the Wismec AI with the Alexa app on your smartphone, but you also have to keep the app turned on, otherwise it won't work. You're better off talking to Alexa straight from your phone, rather than a vape mod, if you're going to need the smartphone at all times anyway.
Another annoying thing is that you have to press the microphone button every time you want to ask Alexa a question, which kind of gets frustrating after a while. The good news is that it picks up your commands almost every time, so at least there is that. There really isn't any AI (artificial intelligence) in the Wismec AI, just a speaker with Bluetooth and a microphone. If you're not expecting anything more than that, you can actually have some fun with it.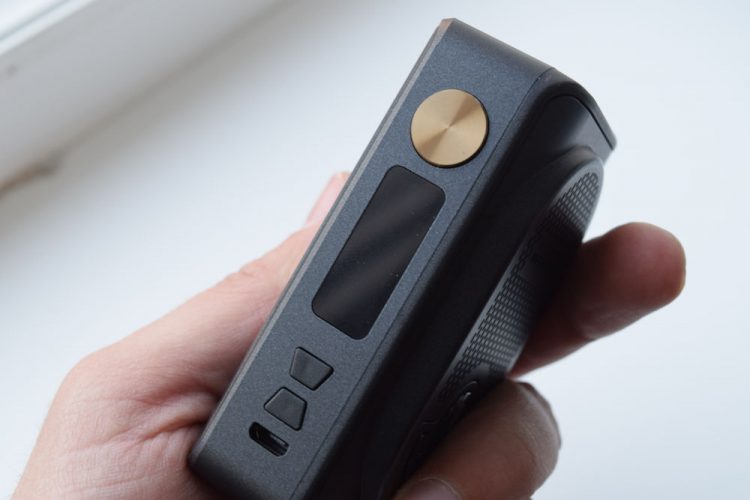 Battery Life and Performance
The new Wismec AI requires two 18650 batteries to function. Battery life depends on a variety of factors, like how much you're using the mod, power output, and battery capacity, but most users should get at least a day of use out of it, if they keep the wattage under 100W. The mod also has fast charging (2A) as well as vape-while-charging functionality.
Performance-wise, there isn't too much I can say about this device that I haven't already said in other reviews of modern box mods. It works pretty much as you would expect. You press the fire button and it activates the battery almost instantly, the wattage output seems pretty accurate, as are the resistance readings. Everything works fine, from a vaping point of view, so if that's what you're buying it for, you should have no issues.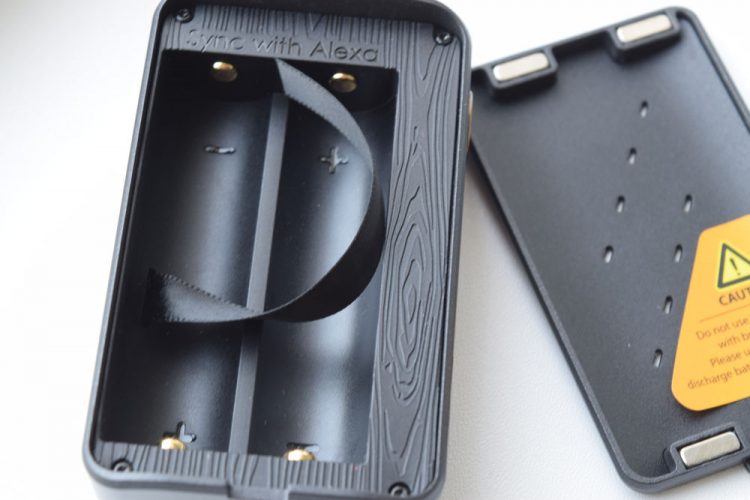 Conclusion
The Wismec AI isn't the best-looking vape mod money can buy, but then again it isn't advertised as such. Its main draws are the integrated Bluetooth speaker that delivers decent quality audio, and Alexa connectivity, the latter being – in my opinion – just a gimmick. You need to keep the Alexa app open on your phone to actually speak to Alexa through the mod, which begs the question "why not just talk to Alexa directly through the phone?".
If you plan on using the Wismec AI as an actual vape mod, you'll find it easy to use, fast and reliable. It's not as feature-rich as other modern vape mods, but it's a decent device.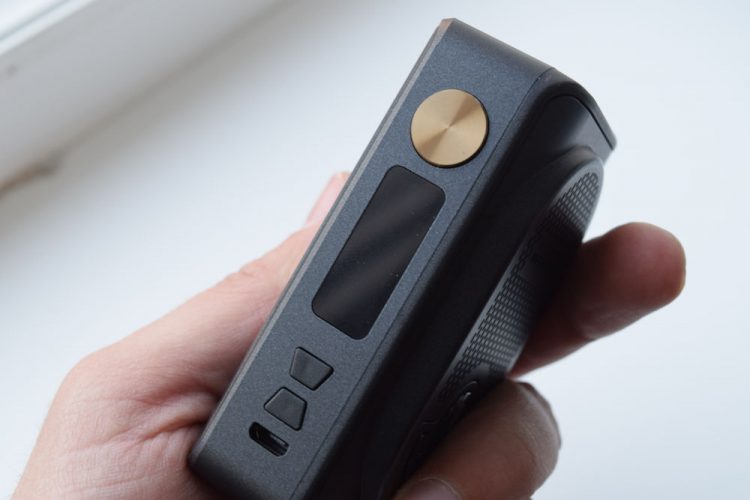 The Wismec AI was sent to me by Vapesourcing, for the purpose of this review. They currently have it in stock for just $47.99.