In its sixth independent electronic cigarette use report, Public Health England warns that smokers' perception of vaping has become more negative in the wake of the 2019 US lung illness craze, despite solid scientific evidence that electronic cigarettes are much less harmful than tobacco cigarettes.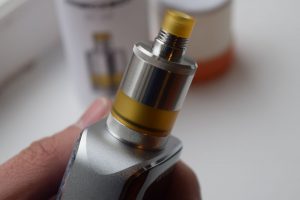 Although the long-term of electronic cigarette use remains unknown, what scientific data we do have shows that they contain significantly less harmful chemicals known to cause diseases associated with tobacco smoking, so Public Health England (PHE) maintains its recommendation that smokers should switch to e-cigarettes to help them quit smoking. This stance is backed by expert reviews which concluded that using regulated nicotine vaping products is far less harmful than smoking.
However, public perception regarding electronic cigarettes in the UK is not in line withe that of UK medical and tobacco control experts. The latest PHE report on e-cigarette use mentions a sharp decline in the number of adult smokers who view vaping as less harmful than smoking—from 45 percent in 2014 to 34 percent in 2019. The sharpest decline occurred in the second half of last year, when the EVALI outbreak hit the United States and the media blamed the tragic deaths its caused on electronic cigarettes. It was later proven to have been caused by illegal THC cartridges that have absolutely nothing to do with mainstream vaping, but by that point the damage had been done.
"It is concerning to see how much the US lung disease outbreak has affected smokers' views on e-cigarettes here in the UK. Safety fears may well be deterring many smokers from switching, leaving them on a path to years of ill health and an early death due to their smoking," Professor John Newton, Director of Health Improvement at Public Health England, said. "The US authorities have now confirmed that vitamin E acetate, a thickening agent added to cannabis vaping liquid, was a primary cause of the US outbreak. This substance is banned in UK-regulated nicotine vaping products."
The PHE report stresses the need for continued monitoring of public perceptions, as the agency's researchers warn that smokers are being deterred from giving electronic cigarettes a chance by fear, caused in turn by misinformation. In order to increase their chances of giving up tobacco smoking, smoker should be encouraged to try regulated nicotine vaping alongside other classic smoking cessation methods.
"E-cigarettes are far less harmful than smoking, which causes 220 premature deaths a day in England. Our advice remains that for anyone who smokes tobacco, the most important thing is to stop smoking altogether and e-cigarettes can be an effective way to help smokers do that," Prof. Newton added.
"The best thing a smoker can do for their health is stop smoking completely. Electronic cigarettes can help some people quit smoking and are a safer alternative," Chief Medical Officer for England, Professor Chris Whitty, commented.
On the one hand it is encouraging that Government agencies like Public Health England continue to recommend vaping as a less harmful alternative to smoking, as well as an effective way to quit tobacco smoking, but on the other, the report makes it painfully clear that public perception about vaping is changing for the worse.