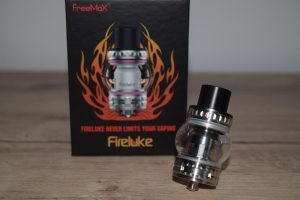 Ever wish you could vape on a miniature gumball machine? Well, thanks to the new Freemax Fireluke sub-ohm tank, now you can. But there is more to this device than a bubble glass tube, so I would definitely not refer to it as a simple novelty piece. Performance-wise, the Fireluke has been compared to the popular SMOK TFV8 Cloud Beast, so that should tell you a lot about its vapor production capabilities. The massive coil-heads are as impressive as they...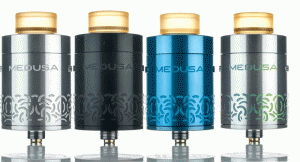 The GeekVape Medusa Reborn, or Medusa v2, is being marketed as an RDTA, but some people, myself included, regarded more as an RDA with a really deep juice well that can hold up to 3.5 ml of e-liquid. The original Medusa had its share of fans, but it did have some design flaws that put off a lot of vapers that would have otherwise considered buying it, so GeekVape decided to put out an improved version that addresses most of the problems of their original atomizer. Is the Medusa Reborn worth your hard earned money? Check out my review and find...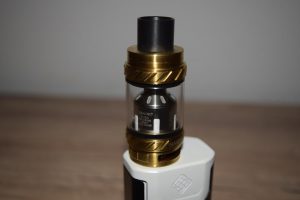 Following the massive success of its TFV4 and TFV8 sub-ohm tanks, SMOK decided to go even bigger and this year launched the mother of all cloud-chasing tanks, the SMOK TFV12 Cloud Beast King. I think the name pretty much says it all, but if this is you're unfamiliar with the TFV family of tanks, they are all about big clouds of vapor so dense that you can cut them with a knife. In this review, I'll basically try to find out what SMOK could have possibly done to make this better than the stellar TFV8.