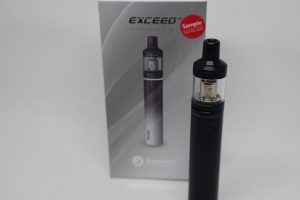 When it came out, the Joyetech eGo AIO was widely considered the best starter-level vaping device on the market, but that was nearly 2 years ago. That's a long time in this industry, and even though the eGo AIO remains very popular, Joyetech decided that it was time for a new and improved version of their beginner-friendly vaporizer. Enter the Joyetech Exceed D19 starter kit. Before we get into the nitty gritty of this review, I just want to emphasize that this is an entry-level device, mainly designed for smokers looking to switch to...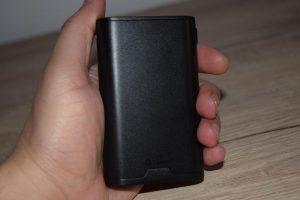 The Joyetech Cuboid 200W is a triple-19650 battery mod with a high power output and long battery life. What I found very interesting about this device is that apart from the name, it has almost nothing in common with the original Cuboid, which was powered by just two batteries and had a completely different design. For some reason, the Chinese manufacturer decided to go a completely new way with the second generation Cuboid, and in this review, we'll try to find out of they made the right decision. A...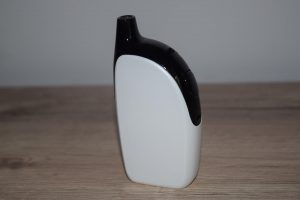 Pod, or cartridge systems have become fairly popular in the last two years, but so far they've largely been used in closed vaping systems that don't allow refilling. With the Atopack Penguin mod, Chinese manufacturer Joyetech introduces giant refillable cartridges that are extremely easy to use, and pairs them with an ergonomic and surprisingly well-performing vaporizer. In my humble opinion, this innovative yet practical combination has all the makings of a big hit and the potential to change the casual vaping sector for the better, much...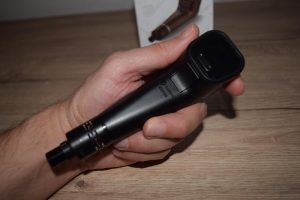 The Joyetech Elitar 75 is an electronic pipe, or e-pipe that features an elegant design inspired by the classic tobacco pipe, but comes loaded with all the high-tech features of an advanced vape mod. So if you find yourself sitting in your favorite rocking chair and craving a few puffs on the old tobacco pipe, an e-pipe like the Elitar 75 is probably your best tobacco-free alternative. A...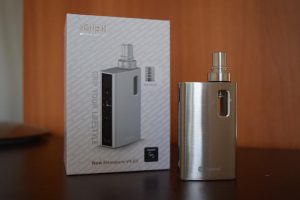 Tho original Joyetech eGrip was one of the first all-in-one vaping systems that combined both the vaporizer and the tank into a single unit, and paved the way for other manufacturers to release similar style devices aimed at all categories of vapers, from beginners to advanced. The recently released eGrip 2 builds on the success of its predecessor with a leak-proof top-filling system, higher power output and extra features, including a popular video game to help you pass the time on a slow day. The eGrip 2 comes in a standard Joyetech...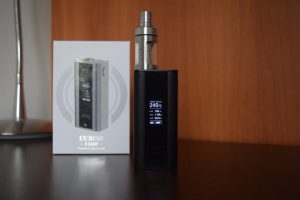 Joyetech has been on a roll for quite a while now. They released the awesome Cubis leak-proof tank that we got a chance to review earlier this year, and they recently launched the eGrip 2, which I've been using for a few days and will be posting a review of shortly. The Cuboid 150W box mod has been around for a few months now, and has been virtually flying of the shelves ever since, so I've only been able to get my hands on one a couple of weeks ago. I was...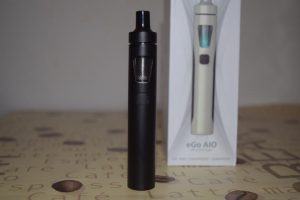 With so many with new high-power, feature-rich vaporizers launched virtually every day, it's easy to forget that for the vast majority of vapers simplicity and ease of use are still two very important qualities when it comes to electronic cigarettes. Most users aren't interested in experimenting with variable wattage, temperature control or coil building, they are just looking for a simple device to help them keep their nicotine dependency in check and prevent them from going back to smoking. And that's where e-cigs like the Joyetech eGo...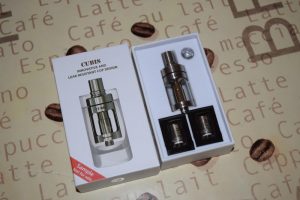 If you're in the market for a new tank that's super easy to fill and actually leak-proof, then you might want to give the Joyetech CUBIS a try. The Chinese manufacturer has really gotten creative with the design of its latest tank, and the results are very interesting. The Joyetech CUBIS kit comes in a small cardboard box that contains the tank itself, three different coil heads, a spare clear glass drip tip, a user manual and a small card with instructions to avoid dry hits. Considering you can get this kit for around $20, it's a pretty...