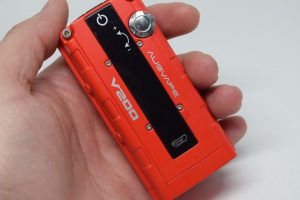 The new Augvape V200 is one of those mods that you just want to add to your collection, even if you don't really need another vape mod. It just has an eye-catching look, a very robust weight to it and feels incredibly comfortable in the hand. And if you happen to be a car engine connaisseur, you...
Read More...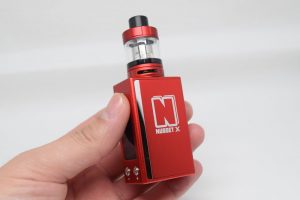 If you're looking for an ultra-compact vape mod with decent battery life and power output as well as most of the features you would exp to find on an advanced vaporizer these days, you might want to consider the new Artery Nugget X. It may be tiny, but for its size, this thing packs a serious...
Read More...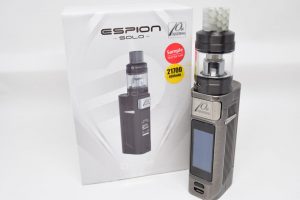 Can you believe Joyetech has been around for a decade? It seems like only yesterday I was using their old eGo electronic cigarette thinking there couldn't possibly be anything better. Well, time has shown just how wrong I was, but to show us just how far they have come in the last 10 years, the...
Read More...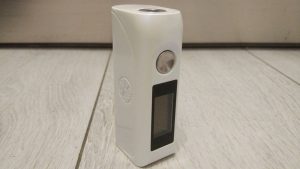 If you love the Asmodus Minikin Reborn or the Minikin v2, but wish they fit a bit better in you pocket, you may be interested in the new Asmodus Colossal single-battery mod. It features the same excellent build quality that Asmodus has become famous for, and the same general design, features and...
Read More...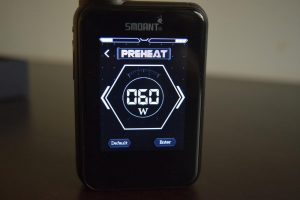 Following the success of the original Charon TC 218 dual-battery mod, Smoant has come out with an even more impressive version of their vaporizer, one that uses a gorgeous and surprisingly responsive touch screen, instead of the classic "+" and "-" buttons. The Smoant Charon TS 218 is the best...
Read More...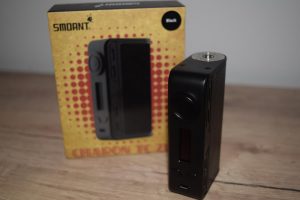 The Smoant Charon is a dual-18650 battery mod that combines a classic, ergonomic design with the most advanced features vaping technology has to offer, such as on board balanced charging and fast charging. It has a maximum power output of 218W and is supposedly firmware upgradable. In case...
Read More...
The Sigelei Kaos Spectrum is a slick dual-battery device capable of firing at up to 230W. It also comes with a 2.5A fast charging feature, a nice-looking color LED display and a very interesting screen layout. But the one thing that helps this mod stand out from its many competitors is the bright...
Read More...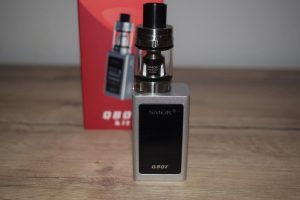 If you thought SMOK couldn't go any smaller than the AL85 and still be able to incorporate that gorgeous 0.96 inch display, you were wrong. The new SMOK QBOX is not only a lot smaller than anything the Chinese company has ever put out, but also than pretty much any other advanced mod I've ever...
Read More...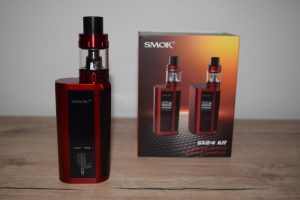 The SMOK GX2/4 is a modular vaping device that allows you to switch from a dual-battery setup to a quad-battery one with the simple press of a button. Forget having to buy two different devices to toggle between an elegant and stealthy design with limited battery life, to a massive four-battery mod...
Read More...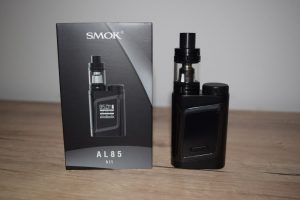 The SMOK Alien 220W, my favorite all-time dual 18650 battery mod, apparently fell in love with the iStick PICO 75W, and the two had a baby together. It's called the SMOK AL85 and it's basically a smaller version of the Alien which borrows a couple of design elements from Eleaf's popular mini...
Read More...