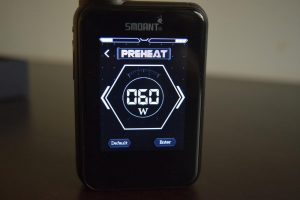 Following the success of the original Charon TC 218 dual-battery mod, Smoant has come out with an even more impressive version of their vaporizer, one that uses a gorgeous and surprisingly responsive touch screen, instead of the classic "+" and "-" buttons. The Smoant Charon TS 218 is the best looking touch-screen mod I've ever used, but let's see if its performance is up to par. A Look at the Contents The Smoant Charon TS 218 comes in a large, white...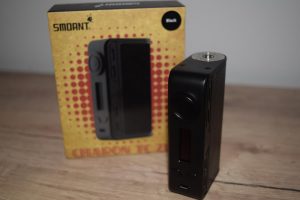 The Smoant Charon is a dual-18650 battery mod that combines a classic, ergonomic design with the most advanced features vaping technology has to offer, such as on board balanced charging and fast charging. It has a maximum power output of 218W and is supposedly firmware upgradable. In case you're wondering about the name Smoant chose for this mod, it was actually named after the Greek mythology ferryman who carries souls of the freshly deceased across the river Styx, to the world of the dead. Why the Chinese company opted for what many may...
The Sigelei Kaos Spectrum is a slick dual-battery device capable of firing at up to 230W. It also comes with a 2.5A fast charging feature, a nice-looking color LED display and a very interesting screen layout. But the one thing that helps this mod stand out from its many competitors is the bright customizable LED light show. The plastic ring around the screen lights up in different colors when you vape, so if you're looking to draw attention to yourself, this is just the thing.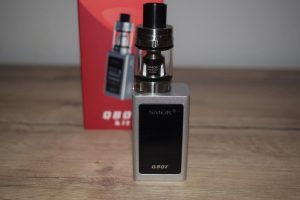 If you thought SMOK couldn't go any smaller than the AL85 and still be able to incorporate that gorgeous 0.96 inch display, you were wrong. The new SMOK QBOX is not only a lot smaller than anything the Chinese company has ever put out, but also than pretty much any other advanced mod I've ever used. This thing is so tiny and light that you can easily slide it into your small jeans pocket and forget all about it. But what really surprised me was that despite its limited size, the QBOX has all the features of its older brothers, the SMOK Alien...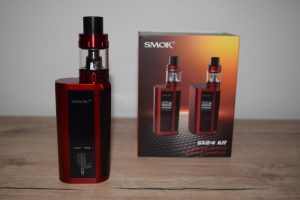 The SMOK GX2/4 is a modular vaping device that allows you to switch from a dual-battery setup to a quad-battery one with the simple press of a button. Forget having to buy two different devices to toggle between an elegant and stealthy design with limited battery life, to a massive four-battery mod that will last you several days without needing a recharge, now you can have the best of both worlds for the price of a single kit. This all sounds too good to be true, but after using the GX2/4 for about two weeks, I can assure you it's...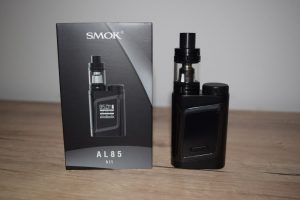 The SMOK Alien 220W, my favorite all-time dual 18650 battery mod, apparently fell in love with the iStick PICO 75W, and the two had a baby together. It's called the SMOK AL85 and it's basically a smaller version of the Alien which borrows a couple of design elements from Eleaf's popular mini mod. In terms of ergonomics, functionality and build quality, the Alien 220W is still the best dual-battery mod money can buy, in my humble opinion, but if you're looking for something just as good that fits in the hand even better and are willing to...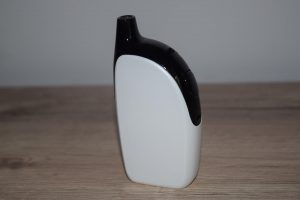 Pod, or cartridge systems have become fairly popular in the last two years, but so far they've largely been used in closed vaping systems that don't allow refilling. With the Atopack Penguin mod, Chinese manufacturer Joyetech introduces giant refillable cartridges that are extremely easy to use, and pairs them with an ergonomic and surprisingly well-performing vaporizer. In my humble opinion, this innovative yet practical combination has all the makings of a big hit and the potential to change the casual vaping sector for the better, much...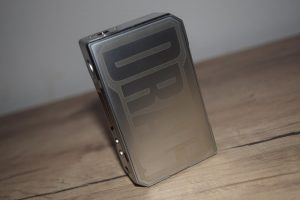 I never thought I would be saying this about a device called the "VooPoo Drag", but it really is one of the most interesting, feature-rich mods I have ever used. Everything from the build quality to the very efficient and responsive chip is outstanding, so if you can look past the unfortunate-sounding name and aren't afraid to put your trust in a relatively unknown Chinese brand, you're going to discover that this thing is well worth your money. A Look at the...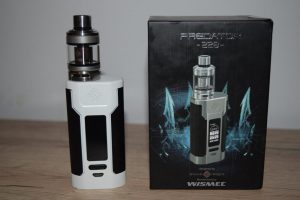 You don't normally hear the phrase "Alien vs. Predator" in a conversation about vaping, but that's pretty much what everyone in the vaping community has been talking about since the launch of the new Wismec Predator 228. That's because this new device has been strategically named and deigned to directly compete against SMOK's massively successful Alien 220W and become the most popular dual-18650 battery device on the market. Having used the Alien for a long time, I can say that Wismec has set a really high goal for its new flagship, but the...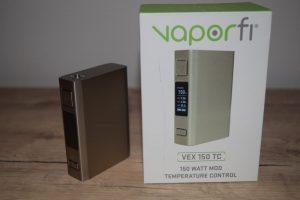 The VEX 150 is the most powerful vaporizer ever released by VaporFi. It has a maximum power output of 150 watts, supports temperature control for stainless steel, Ni200 and titanium, is powered by two high-drain 18650 batteries and comes with a host of built-in protections. This all may not sound revolutionary by today's advanced mod standards, but for company that until recently only catered to beginners and intermediate vapers, it's a pretty big deal. The Vex 150 marks VaporFi's entry into the advanced vaporizer market, probably the toughest...