Chinese authorities recently announced plans to expand current rules for tobacco cigarettes to include electronic cigarettes as well, which would seriously impact the vaping industry.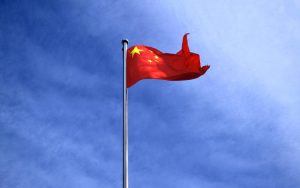 In a draft amendment to China's Detailed Rules for the Implementation of the Tobacco Patent Sales Law, the Ministry of Industry and Information Technology and the State Tobacco Monopoly Administration proposed expanding the current tobacco rules to include electronic cigarettes. While the practical impact of this measure remains unclear, experts say that effects could range from making it illegal to vape at the workplace, in public facilities and other venues, to enforcing a ban on e-liquid flavors.
China's e-cigarette industry has been growing at an incredible pace, with data showing that the country has been producing over 80% of the world's electronic cigarettes since 2015. The new amendment could throw a wrench into the supply chain, though, with the increased oversight making it harder for companies to produce and sell their products.
According to a report by brokerage firm Everbright Securities, should the amendment pass, it could force e-cigarette companies to have to obtain special permits to produce and sell their products, as well as pay additional taxes. Currently, e-cigarette manufacturers are considered "technology companies", so they don't fall under the same scrutiny, but that is expected to change.
The draft amendment is open to public feedback through April 22, but its effect has already been felt by the largest e-cigarette companies in China. RLX Technology, China's bestselling e-cig manufacturer, with a 69% market share, saw 48% of its share value wiped out by Monday's announcement. Smoore International Holdings, the parent company of Vaporesso, also saw its shares go down more than 27% on Tuesday.
Ao Weinuo, who leads the Electronic Cigarette Industry Committee, a vaping industry group in China, told Caixin that the draft amendment would bring electronic cigarettes under the regulatory control of the State Tobacco Monopoly Administration, which both sells and regulates tobacco. Vapes would also be treated as tobacco products, not electronic devices, as it's currently the case.
Although the announcement stirred things quite a bit in the booming Chinese industry, no one knows exactly what to make of the draft amendment. It's unclear how the government plans to tax  e-cigarettes, which currently face a 13% VAT, and whether manufacturers will become suppliers to the near-monopoly state-owned enterprise China Tobacco Group, and be forced to apply for a license, just like tobacco-product makers currently do.
"Only one thing is clear now," one e-cigarette business executive said. "E-cigarettes will be under the control of the STMA in the future."