What was supposed to be a groundbreaking endeavor to fight cancer in Europe might actually spell doom for European vapers, as a leaked draft of the upcoming Beating Cancer Plan seems to take a very hard stance on e-cigarettes.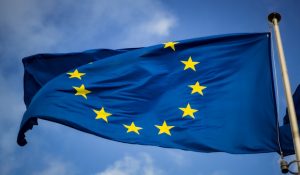 The European Commission's landmark Beating Cancer Plan is due to be launched on February 3rd, but if a leaked version obtained by the World Vapers' Alliance is anything to go by, it will also change vaping as we know it in EU countries. The new tobacco directive that came into effect a few years back already introduced some very stringent vaping rules, including labeling vaping devices as tobacco products, severely limiting nicotine concentration in e-liquids and heavily taxing nicotine-containing juice. But the rules laid out in the leaked copy of the Beating Cancer Plan are even worse.
Apparently, the European Commission will seek to extend taxation to novel tobacco products like electronic cigarettes and heated tobacco products, ban e-liquid flavors in a misguided attempt to protect youths from becoming addicted to nicotine, and last, but certainly not least, extend the Smoke-Free Environments initiative to include electronic cigarette-use.
"Europe's Beating Cancer Plan is a historic chance to beat cancer and the Commission is about to botch it," World Vapers' Alliance Director, Michael Landl, said. "Vaping is not the same as smoking and treating the two as the same is a mistake that could prevent thousands of smokers from quitting. What we have seen in the leaked plan is very concerning and I hope that the version announced will correct this flawed approach."
Unfortunately, with just a week to go before the final version of the plan is made public, the chances of these provisions being taken out of the Beating Cancer Plan are quite slim, so vapers in the European Union have every right to be concerned. Several countries in the EU block had been pushing for a tougher stance on vaping, and apparently that's what they'll be getting.
It's really a shame, because six weeks ago many in the vaping industry, as well as numerous public health experts were expressing hopes that the the groundbreaking Beating Cancer Plan would include vaping as a tool against the main cause of lung cancer and many other potentially lethal diseases – tobacco smoking. Sadly, EU lawmakers apparently had other ideas.
"We should be led by science and not by ideology on this issue. Europe's Beating Cancer plan must acknowledge vaping is not smoking, and actively encourage smokers who are not willing or not able to quit to switch to e-cigarettes," Michael Landl added. "Otherwise, the goal of eradicating cancer in Europe cannot be achieved. I truly hope that what the Commission publishes on vaping will look very different to what we see in this leaked document or the future for vaping in Europe looks pretty bleak. If this is what we get from the Commission, then I hope we see  Members of the European Parliament push back against these misguided proposals."
With 27% of all cancers reportedly attributed to tobacco use, tackling smoking should be an important part of the upcoming Beating Cancer Plan, but why put vaping and e-cigarettes in the same basket? Especially with scientific and medical evidence that vaping is considerably less harmful than smoking tobacco piling up, it just doesn't make any sense.
It seems legislators are perfectly comfortable ignoring the fact that e-cigarettes were created as a less dangerous alternative to cigarettes, and that, despite interference from Big Tobacco, they aim to make analog cigarettes obsolete.