In a recently released report, the French General Directorate of Competition, Consumer Affairs and Fraud Control (DGCCRF) claims to have found "numerous anomalies" in the vast majority of vaping products analyzed, mainly e-liquids and e-cigarette chargers.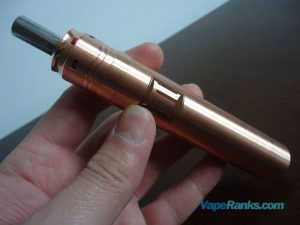 The DGCCRF investigation was carried out in the second quarter of 2014. In all, 601 vape shops and over 1,000 reference products were monitored and a total of 135 products (electronic cigarettes, cartridges, liquid refills, chargers) were selected for careful analysis. Problems were detected in 90% of analyzed e-liquids and nearly all e-cig chargers.
That sounds pretty scary, but luckily the DGCCRF has clarified that, at least as far as e-liquids are concerned, the reported anomalies do not refer to the chemical composition, but rather to packaging and labeling. "The detected dangers arise from a lack of consumer information (pictographs, markings, recommendations), design flaws (lack of safety cap for children), and manufacturing problems for chargers (electrical insulation)," the French organization told Le Figaro.
During testing, investigators identified numerous labeling errors on most of the e-liquid bottles. Following a chemical analysis, 90% of the products were deemed non-compliant because the labeling was not suitable for the chemical composition of the content. In most cases, pictographs signaling the presence of nicotine, recommendations for use and warnings were missing. Furthermore, 6% of e-liquid bottles did not feature child-proof caps.
Of the 14 analyzed e-cigarette chargers, 13 were deemed non-compliant with regulations, 6 of which were declared "hazardous due to the risk of electrical shock associated with an insulation fault."
Following this investigation, the General Directorate of Competition, Consumer Affairs and Fraud Control has asked more than 140 vape companies doing business in France to change their labeling so to better inform consumers. It has also seized 1,300 non-compliant and dangerous products and withdrew over 56,000 licenses of commercialization. The DGCCRF announced that it will continue to monitor the industry and that it is in constant contact with industry professionals (manufacturers, importers, distributors, tobacconists, etc.) so that regulations are more respected."
That is particularly why some in the industry feel betrayed by this recent report. "We are dominated by a feeling of betrayal, because it has always been our desire to develop suitable regulation," said Remi Parola, coordinator of the Interprofessional Federation of Vape (Fivape), which numbers over 2,000 French distributors, shops and manufacturers. "Our misunderstanding of the said regulations is even greater than two years ago, when we started working with the DGCCRF on it. By publishing this report we feel they are trying to scare the public while we are busy discussing the upcoming health law".
Furthermore, Parola notes that the investigation was conducted in Spring 2014, and a lot has changed since then. "If the investigation was carried out again now, the results would not be the same," he assured. He further explained that until recently, only the Consumer Code and a decree dating back to November 2004 applied to e-cigarettes and vaping products. "It was a thicket of rules in which we were completely lost," Parola said, but since then new standards have been implemented, and others are expected to be implemented by December. These were developed by the industry in collaboration with the French Standards Association (AFNOR). His statement is backed up by an investigation conducted in January by French magazine 60 Millions de Consommateurs, which reported great improvements in e-liquid manufacturing and packaging practices.
Jean Moiroud, president of Fivape added that it is virtually impossible to properly label e-liquid bottles in order to please the DGCCRF. "The legislation is too complex and virtually unreadable," he said. "The new standards were our initiative, the DGCCRF took part in all our work meetings but has never expressed its point of view. To now come out with this document in the middle of a heated international debate on e-cigarettes is a blow that we have taken very badly."
"It's been two years now since we have been working with the DGCCRF precisely to clear things up and understand how to use labeling to have compliant products," Moiroud said. We asked their help because we are small companies trying to understand a complex European legislation."
But even if these industry representatives are right and the DGCCRF released its report as a low blow, the findings do bring into attention the issue of quality control. Instead on focusing so much on getting e-cigarettes banned or strictly regulated, perhaps legislators should instead turn their attention on making sure strict quality standards are enforced.